10 Tips to Make Your Blog SEO Friendly
We must confess that in the last few years we transferred a great part of our lives online. We do our shopping online, we regularly upload some photos in our social networks accounts, we publish interesting facts and share some articles, we upload and watch different videos, we read some news and keep ourselves informed thanks to different news portals. If we have to put this in other words, we seek and receive information online, and this trend becomes more and more comprehensive, which requires some new rules to our engagement of presence on the Internet.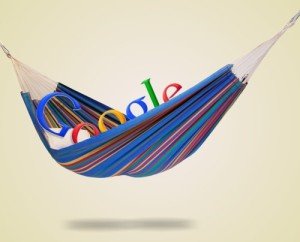 A great number of companies is looking for opportunity to find a successful niche on the web, which leads to millions of dollars spent on ad banners and paid links, Search Engine Optimization (SEO), and paid ads in different search engines along with the so-called offline advertising that includes posters, flyers, other printed advertisements, TV and radio ads, etc.
However, all this may turn out to be insufficient. If you have not spent some time making your blog or website "appealing" enough for the Internet users and the search engines, you won't have a great success. As a matter of fact making your blog SEO friendly is the first thing you need to do before you start any advertising companies.
Here are a couple of tips that will help you make your blog easy enough to use, good-looking, interactive and most important of all, SEO friendly.
Choose the right niche
This is the first thing you need to do before even start a blog. It is advisable to start with something that you are good at or that is your even your hobby, because you need to provide your future users with interesting and unique information.
Get a domain and hosting for your blog
If you are to become a serious blogger, who wants to earn some money from their blog on the internet, you need an appropriate domain and hosting. Try to stay away from the mass blogging systems because very small percentage of bloggers actually achieve success using the free platforms. The very fact that you have chosen a name and are paying for your hosting makes your readers take you much more seriously.
Choose a Content Management System (CMS) for your blog
WordPress is undoubtedly one of the leaders in this field, so if you are a beginner, we recommend it to you. Here are the main reasons why you should choose WordPress:
You get free software that is also easy to use;
The WordPress community is huge and you can always get a piece of advice when needed;
You will be able to find different add-ons, plug-ins and modifications that are absolutely free of charge;
WordPress has an SEO friendly oriented CMS
Upload the most important plug-ins
If you want to be successful in a long term, then you should definitely upload all the basic add-ons and plug-ins for WordPress, such as: back up plug-ins, security plug-ins, SEO plug-ins, Google Analytics, comments plug-ins, etc.
Choose the most appropriate theme for your blog
It is very important to make your blog attractive to your visitors, which will also make it more SEO friendly. There are thousands of high-quality and free themes and also some themes that come at a great price in case you decided to invest some money in that.
Upload only high-quality and unique texts
The most popular blogs on the Internet are successful because of the unique content uploaded there, which attracts people's attention and the attention of most search engines. Do not copy and paste any articles you have found on the web, because this will definitely not going to make your blog more successful. On the contrary – most search engines are smart enough to find out that the content of your blog is not unique.
Make sure you use guest blogging
Post some of your topics in other blogs where it is allowed to become a guest author. Look for guest blogs with a better ranking in order to have some benefit from your SEO.
Post some comments on your competitors' blogs
One of the most important tasks that you have is to be interested in blogs similar to your one and post some comments there. You even may put a link to your website where it is allowed. Of course, you shouldn't overdo with the URL-s because this may have the opposite effect.
Use the social networks
Social networks have become a great source of visitors, so make sure you make a Facebook, a Twitter and a LinkedIn account for your blog.
Make your SEO properly
Like any other website on the Internet, your blog will also need some SEO. You may either do it yourself, or engage some SEO specialists, but the most important thing is to make it properly in order to be efficient.
Before you start, you need to have in mind that making a high-quality and SEO friendly blog is not an easy job and it's not something you can do for a day or two. It takes a lot of time, persistence and energy in order to gain success, but we guarantee that the results are worth it.
About Author: Connie Jameson loves to write about SEO and Internet marketing. She makes some researches about social trading in Forex. In her free time she likes to walk in the parks.