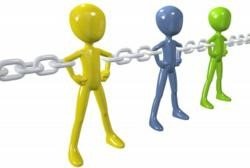 10 Unique Tactics To Build Quality Backlinks
With recent algorithm updates in Google, one thing is quite clear: Google is in no mood to spare websites with spammy links and that has shown in their search results. Many have already lost their top rankings and some cannot even find their website in the first five pages. Things in present scenario are not the same as it was two years back and it's time to introduce a little bit of innovative strategy for building backlinks. Here are 10 of those.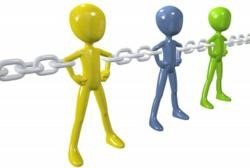 1) Build a blog
Blogs have an exclusive capability to throw in some great content regularly. Moreover, it can take part in a conversation across the internet and that can pull in links from other blogs. This enrolls your blog in the directories to be recognized as an authority site and gives you organic traffic rather than spam.
2) Create infographics
Graphical illusion is a great way to receive [p2p type="slug" value="how-to-identify-good-backlink-opportunities"]quality links[/p2p] for your website. It takes a lot of time to design a good infographic, however you can always hire the professionals to do that for you at cheap rate. Provided you decide to do it yourself, make sure you don't mess things up or else the outcome may not be desirable
3) Be creative
Create an animation, make a video or a podcast related to your industry and provide valuable information to the audience. Visuals are great way to make people understand the subject more effectively and this kind of involves them in the scheme of things. If possible, get a little time for a radio show every week. These kinds of non textual content are a good way to build backlinks.
4) Write one informative article
One article in your website that is long and informative and subject to changes owing to alterations in the target industry, ought to be the one that will be circulated the most. This article will contain everything that the potential customers need to know about your business and such content can pull in a lot of links without you having to do anything.
5) Post your articles on Guest Blog Community
Avoid posting multiple contents on low quality sites and produce few quality articles to post on some good Guest Blog Community. It is great source to get backlinks as well as [p2p type="slug" value="tips-on-how-social-media-can-help-your-business"]social media[/p2p] shares and likes. The reputation of your quality content will itself provoke the reader to click on that link.
6) Live blogging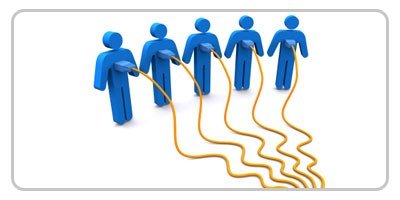 Make your every move heard to the potential clients who are sitting out there, browsing through your page and waiting for some updates. Say for example, cover an event that you visited today, or talk about a meeting that is going on or maybe tell them about the services they can obtain in future. These sorts of posts get a huge attention and eventually attract a lot of links.
7) Publish tutorials
A how-to post is an amazing way to build quality links, since people are more worried about how to use things once they get hold of the same. You can make a step by step tutorial related to your product and it will be even better if you add pictures for every step. This kind of creates an organic one way linking.
8) Create some tools
Throw a little money, hire a freelancer and get some tools created that are user-friendly. It's all about providing a pleasurable experience to the user and that can automatically help in link building owing to the client's satisfaction.
9) Get a Wikipedia Page
Wikipedia is considered to be the God of information and who wouldn't want their name to take a little portion in that space. Once you have build the authority status, create a Wikipedia page about your company and make sure it is descriptive and brings value to the readers.
10) Hold a contest
Holding a competition or a contest is a great way to attract links from authority sites. People get involved in anything that is exciting and especially when there are some good prizes to be won. Moreover, on the other hand, this also formulates awareness of brand among those who haven't yet heard of you. Share the contest rules and prizes through social media and witness the mob rolling in like crazy.