Smartphones are getting smarter each day. I have always iterated that a smartphone is purposeless if you do not have useful apps on it. One of the main motive behind the smartphone invention was to have something which would help you have an easy life.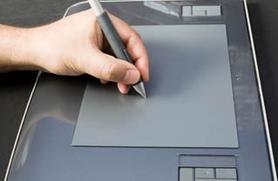 Gadget and with useful apps loaded on your Android device, you would definitely get your money's worth. We have apps which can scan documents, and email the same. But what if you need to sign a document and send the same. Can your smartphone help you in such situations?
Well, in this post, I have shared some free Android apps which would let you sign documents on your Android device itself. So whenever you need a document to get signed, use any of these apps and get the job done.
DocuSign Ink
DocuSign Ink is a top class sign documents app for this purpose of signing contracts, invoices, work orders or any documents. Around 27 million users have been using this electronic signature service across 188 countries on the planet. Apart from signing them, you can use this app to send out these files, store them, and secure them. Pretty powerful app!
SignEasy: Sign On The Go
It wont be wrong if I label SignEasy app as the easiest means to sign documents on Android devices. It has been applauded by the giants like CNBC, Engadget, Lifehacker, BostonGlobe. It supports many file formats like PDF, Word, Excel, Text, HTML, JPEG/PNG/TIFF and more. Its import, sign and send feature will impress you.
SignNow
SignNow app is capable of putting your electronic signature on any PDF, Word or Rich Text document. And the fact that 40% of the Fortune 1000 companies make use of this app to sign and manage documents is testimony to its effectiveness. I have tried this app and I must tell you that its electronic signature looks no less than an original one. Check with it as it has so many other useful features to offer.
If you are aware of any such apps which deserve to be in this list, please do share.