3D printing has been getting a bit of a bad rep as of late. First there were concerns that this technology would mean the end of the manufacturing industry, then there were concerns that people would be able to make their own firearms with the equipment by following blueprints that had been posted in internet forums.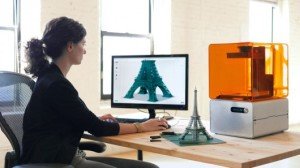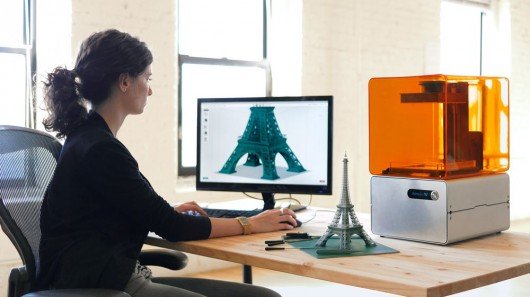 But, while 3D printing will bring its own host of new challenges, very few people are celebrating the awesome capacities that 3D printing will bring, or even taking the time to explain what 3D printing actually is. So, if you're still a little bit confused about what this 3D printing this entails, here's a quick cheat sheet…
Let's start at the very beginning: What is 3D printing?
3D printing is a process of model-creation based on a blueprint. In simple terms, you feed a blueprint (i.e. a diagram with an x, y, and z axis) into the machine, and it creates your object by depositing layers of a substance on to one another in your desired shape. When the object is 'printed' it is surrounded by a support material that looks a lot like the gridlines of one of your axes (usually the y axis) which snap off. Then, voila! You have an object.
You said that the printer deposits 'layers of a substance', what substance?
That's the cool part; you can build printers that print a variety of substances. These range from plastic and metal – for more solid designs – to completely different substances like human tissue. In fact, scientists are using 3D printing with human tissue to try and develop human organs for medical research.
So, what are some of the things that people think we will use these printers for?
The possibilities of 3D printing are rather endless, but some of the uses that keep on popping up are: exact-fit fashion, food design and self-led manufacturing for products like cars and furniture. You could even use it to make action figures that resemble your family, like Howard and Raj on The Big Bang Theory. Get creative!
But, I can get most of those things from a shop. Why would I print them myself?
3D printing has a few key advantages over traditional retail. The first is that there is very little waste, because the objects don't need to be packaged for shipping. Also, because the customer can control which materials are used in the products, 3D printing has the potential to champion environmentally friendly consumerism by avoiding some of the nasty chemicals frequently used in mass production. But, beyond this, 3D printing is awesome because you get to choose exactly what you want to download and print – so you're not limited to what a shop has in store.
Okay, you've sold me. How much does it cost?
3D printers are currently not household items, so the costs are a little high. While some models will set you back over $US200, 000 (yikes!) one of the cheapest on the market is the Printbot Jr, which retails for around $US500 and prints an object measuring 11.4x14x10.2cm. Happy printing!
About Author: Frances Ward is a student who really wants a 3D printer. When they become accessible to the public, she will chat to Flexirent about renting one.