There might be many blogging tips and tricks out there but one of the most significant secrets is to hold the interest of the audience, who is reading your piece of writings. You must share such information that is interesting to read by the readers and they wish to come back again and again.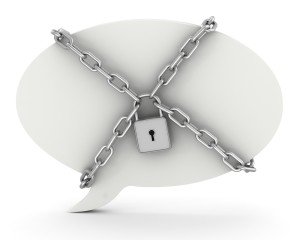 Don't ever underestimate the power of blogging. It can make or break your whole marketing campaign. Therefore, don't take it lightly. If you will not put any effort, no results will be observed.  Here are some tricks on managing your blog. Take a look at them, they might come in handy:
1.     Encourage readers to comment
Spammy comments can be made by anyone. To be honest, search engines easily recognize them. What you need to do is to encourage the real users to post comments. That's how you are going to have real fun. Customer engagement and interaction through commenting will make you feel good too because you will get the satisfaction that someone is reading. You will even get to know where the mentality of the readers lies and what kind of posts they wish to read.
2.     Get a little controversial
Don't hesitate from adding your own opinions and comments. It can never be harmful to be a little controversial. However, do not also say such things, which will make the world against you. 9 people agreeing and 1 disagreeing is not always bad. Be that disagreeing person and show people logic behind your attitude. Everybody is free to state his opinions and so does you. This approach can become your blog's edge and your audience might start to like you more.
3.     Spread news about the upcoming posts
Whenever you plan to publish a new blog post, try to publish the news on some social media site. You can Tweet about your new blog posts. People should also get to know what's going to happen next. It is a great way to spice it up and make people wait to read new information anxiously.
4.     Don't stop writing
Don't ever halt your blogging activities. A few hours spent each day can make a huge difference. You will have to give it time each day even if you feel it is making no difference. Just keep on writing new stuff, share such information that was unknown, give alerts to your readers, and show them your blog is alive.
Most of us do blogging for the promotion of our website. If that is what you are doing too, then make sure that you put all your efforts in because this can make or break your business. If you are able to engage with the audience, develop trust through your writing and offer them something that could make them come back again and again. This way, you will find blogging really useful. However, there are some rules to follow that can give you the desired results.
Making your blog popular among the search engines would be one of your goals too. If you will keep on posting unique and error free content to attract customers to your blog and to keep your blog active then it will not take enough time for your blog to become popular on the search engines. That would definitely be a selling point for you and your business. Getting into the good books of the search engines is the desire of every individual on the web.
These tips will even be useful for the beginners, who think that they will not be able to run their blog well. Anyone can do that only if the right knowledge and effort is used for this purpose.
About Author: This post is writing by Adeel Zia, A blogger and tech savvy who love to work on exploring social media like twitter, facebook intagram etc. He believes that Instagram followers are another best way to strengthen your social media campaign.