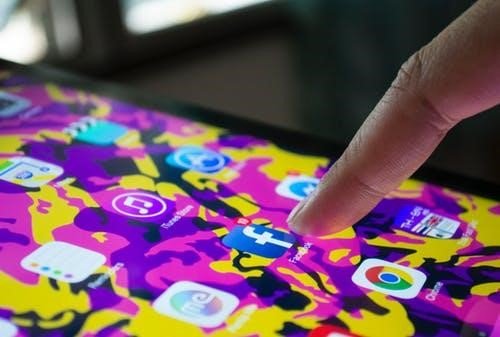 5 Different Digital Trends Which Can Help Generate Organic Traffic
The retail industry has undergone key changes during the past decade. The digital marketing landscape that encompasses SEO, PPC, social media, content marketing is witnessing a dramatic shift. There was a time when you could have neglected the growing importance of artificial intelligence or visual search and considered them to be gimmicks from the latest science fiction films, but that time is long gone.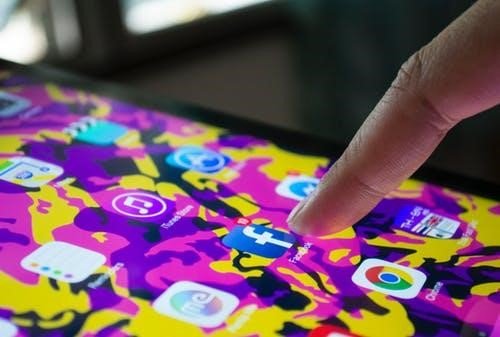 As digital marketing has substantially grown in importance for today's business ecosystem, so has the dynamic role of Search Engine Optimization. SEO plays a pivotal role in attracting and getting people to your website, guest articles, blog posts and other content assets.
Digital Marketing Strategy
A key trend in overall digital strategy development is the ongoing popularity of digital transformation programs. Within digital marketing strategy, there is massive and continued interest in developing integrated digital marketing strategies across different channels. These transformation programs are an ideal way to respond to the challenges of digital silos in some companies where there has been a failure to integrate digital strategies. The experts now recommend use of a customer-centered approach for different personas across the consumer purchase life cycle. This approach will ensure that your business does not loose clients at any stage of the cycle and will entice consumers effectively.
According to Mine What, 81% of customers use the internet to explore possible list of products before making the final choice. The Acquity Group reported that 94% of B2B buyers follow the similar patterns of purchasing. According to Statista, value of e-commerce will reach $4.5 trillion. Customers prefer buying online than from physical stores due to its high level of convenience. They extensively use the medium of internet to figure out the details about different products and services. These numbers reflect the massive importance of attracting traffic to your website.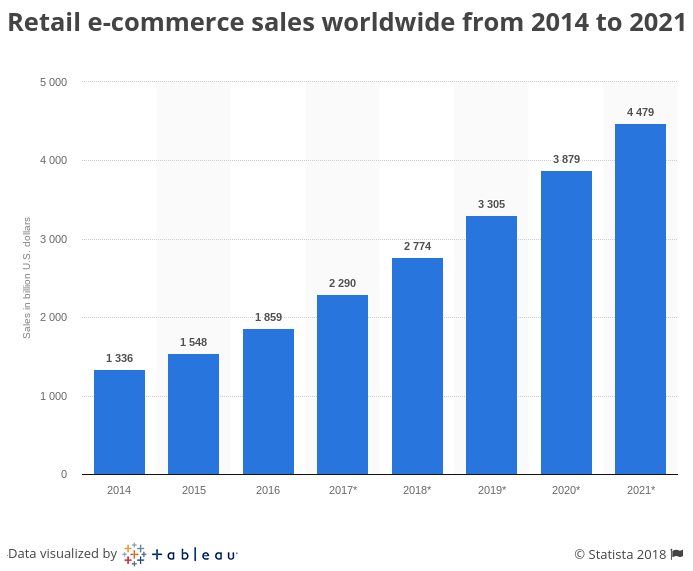 Top Digital Trends to Boost Organic Traffic
There are many new digital marketing trends that are currently evolving in the modern day high-tech and Internet-connected era. These trends if tapped efficiently can help businesses enormously in making fabulous revenues and enhancing their customer base by a substantial margin.
1. Artificial Intelligence (AI)
There is no doubt that Artificial Intelligence will take over the world, or at least the world's simpler jobs. This now seems to be true, thanks mainly to the massive replacement of human resource with Artificial Intelligence.AI has done wonders in analyzing consumer behavior and search patterns, making use of the data from social media platforms and different blog posts to facilitate the business in understanding how users and customers look for products and services.
The role of AI has been impressive in figuring out the buying behavior of customers. Businesses have taken valuable insight through this medium in penetrating the mind of the customers. Using this information, these businesses have devised products to fulfill their clients' needs and to build long lasting customer loyalty. Artificial Intelligence also offers a wide range of information and tips that can help businesses effectively target their intended audience. For instance, chat bots have become a prerequisite for e-commerce websites as they provide immaculate insight regarding the customer's perspective.
Facebook has tapped this tool amazingly well. Facebook's messenger bots can help you automate and optimize customer service. The concept of personalization has been marvelously handled by Facebook by making an excellent use of AI. According to Gartner, 25% of customer service will use the option of chatbot by 2020, which was just mere 2% in 2017.
2. Programmatic Advertising
These advertisements are made using AI to automate ad buying, so you can target your audience effectively. One of the most common examples of programmatic advertising is real time bidding. This automation is quite fast and accurate, which means a higher rate of conversion and lower customer acquisition costs. It is making such a remarkable impact in changing the face of digital advertising that, according to eMarketer, almost 90% of digital display ads in the United States will be based on this concept by 2020.
3. Media Mentions
If your business has recently been mentioned in the media, then you certainly want to consider adding the mention to your website. This can be from TV ads to magazine features or even newspaper shout-outs. The regular mentioning in the press, will build up your credibility and trustworthiness for new visitors and the existing ones.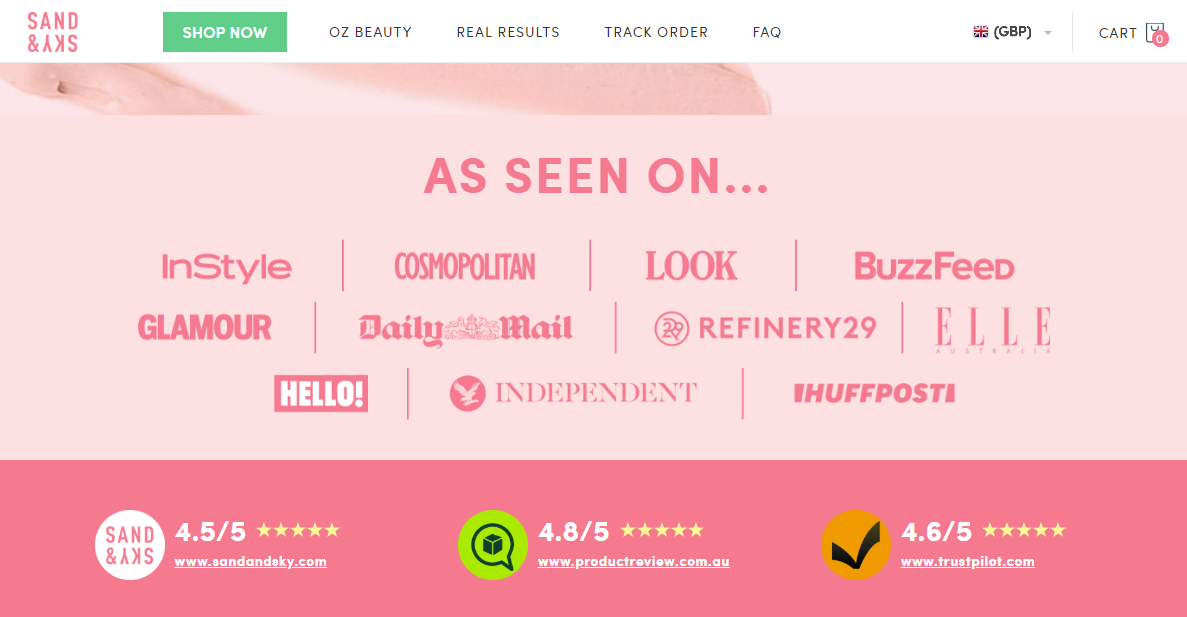 4. The Effective Use of High Resolution Images
The dynamic and efficient use of images in the e-commerce segment has proved to be an excellent digital marketing strategy. It has been estimated that images form a lasting first impression  in as few as 50 milliseconds. As a freelance designer you must always be striving to grab the user's attention by promptly depicting what the business sells and where exactly it fits in the overall market.
Ideally, photos should be the centerpiece attraction of your website, starting with your home page. It has been observed that high quality photography has taken preference over product lists. In the present era, every element of content is masterfully designed around pictures. It catches and keeps your visitor's attention as customers have become familiarized of scrolling through pictures on Instagram and Facebook.
High Resolution photos along with great web design are the two vital ingredients you should target if you want to capture the eyes and mind of the reader. People hardly retain 10-20% of the information they read. However, if you combine the same information with a relevant image, they are likely to remember almost 75% of the information.
Offer Factor is another online entity that has done considerably well when it comes to the production of the high quality images. This company is a fashion online store that has played a role in updating their customers about the latest happening by posting regular blogs and eye-catching images reflecting the class of their wardrobe. Another company which has used images to its full potential is Papazian Jewelry Displays. has used a combination of perfectly curated content and high resolution images to engage their clients and attract new ones.
5. Micro Moments
As termed by Google this is a "new consumer behavior" pattern that should be taken into perspective. It is when companies capitalize on moments that effectively convey a brand's marketing message, all within a span of few seconds. Normally, people make instant decisions on what to eat, which restaurant to pick, what to buy and where to go. As a marketer, these moments need to be tapped professionally to reap maximum benefits.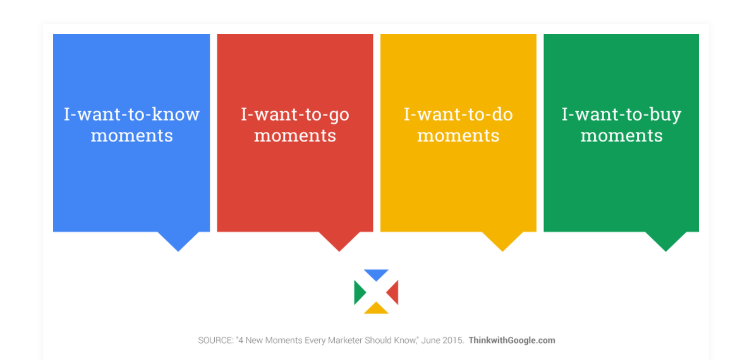 The Bottom Line
When it comes to digital trends, change is the only constant. Every year the mega and dynamic field of SEO is getting improvised. The trends of the modern day digital marketing have the key to success. Businesses who have adapted to all of these trends have performed magnificently in terms of market share, market awareness and brand identity.