Landing a Magento e-commerce website is a good thing because it will earn you some money. However, before you expect to make money with it, is it fully optimized? Do search engines know about it? Can people find it? If you'll say yes with a doubt at the back of your mind, then you need to read this article because you'll learn 5 essential steps to optimize your Magento e-commerce website.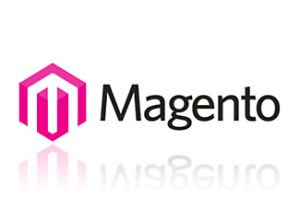 Here we go:
1. Write good description for your pages
Any new category of products or services created should have proper description that includes several words for search engines to pick. This is the only way potential shoppers looking for related items can land onto your webpage.
As for the product page, you should add a short description alongside the products you are selling. However, if you have too many products, then you could use the custom rule feature to add descriptions of your products. It can be tedious to manually add description for each product and this is why you should use the custom rule feature. Search engines love good description and so do real humans.
2. Adjust your HTML code to make it easier for search engines to crawl your pages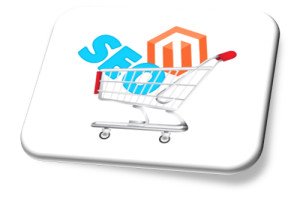 When a potential client uses specific keyword to search for your products or services, the search engines use "robots" to crawl the web and deliver relevant information to the searcher. The good thing is that you can dictate how you want search engines to crawl your site by adjusting your HTML code. If you use the no-index option, you can prevent search engines from indexing certain pages you don't want. This way, the spiders won't crawl those pages.
3. Inspect your website after making changes and use a sitemap
When making changes, it's always easy to accidentally create broken links that will affect your search engine optimization efforts. That will also affect your traffic and revenue. You'll need to create a sitemap.xtm file which is generally provided for free. Generating a site map for your Magento e-commerce website will optimize it. Site maps help search engines find your website easily. You also have the option to specify how often your sitemap should be generated. Then submit to search engines to optimize your website.
4. URL Rewriter Management
The URL rewrite management is a tool that you can apply directly to your URL category, product or CMS pages. Instead of having all your URLs in a default format, which uses product identification and category, you can use this feature because it allows you to create a more descriptive URL. This will make it easier for search engines to locate your pages. Every time your create a new product or category, a new entry is added to the list. URL rewrite management will help you avoid editing your .htaccess directly.
Add new URL rewrites
This feature allows you to manually create new URL rewrites. When you create product or category pages, they automatically generate a rewrite. You can use that for creating multiple request paths that targets the same destination. Furthermore, you can create rewrites that target CMS landing pages, e.g the FAQ page.
5. Utilize Google webmaster and analytics tools
These tools allow you to monitor your Magento e-commerce site in the most effective way. Google analytics can help you generate a comprehensive report that highlight how your site is performing in terms of the traffic it receives, links and many more.
To do this, you must create a Google account first, which is easy and takes minutes. Then you'll need to insert your UA code into Google analytics tool this way:
Go to system, then configuration, Google API, and then Google analytics. Your Magento software lets you add a verification tag in the head feature too. Go to system, configuration, design and then HTML head. Then you have the option of inserting your WMT verification code.
Generally, it might appear confusing when handling Google webmaster. So if you are not sure, you can find more information on Google webmaster blog.
Magento e-commerce application is popular with e-commerce sites today. It's one of the best platforms you can use for your e-commerce site. However, you must only learn how to optimize it for the search engines and potential customers. It might appear difficult to learn how to optimize such a website, but you can do it successful with great tips like the ones above. If your Magento e-commerce site has not been functioning optimally, then it is quite possible that you've been missing out on any one of the above points.
About Author: Allan is an online manager for Seswriters – SES resume writers. He like to blog on various online strategies that are related to SEO, PPC & Lead Generation.