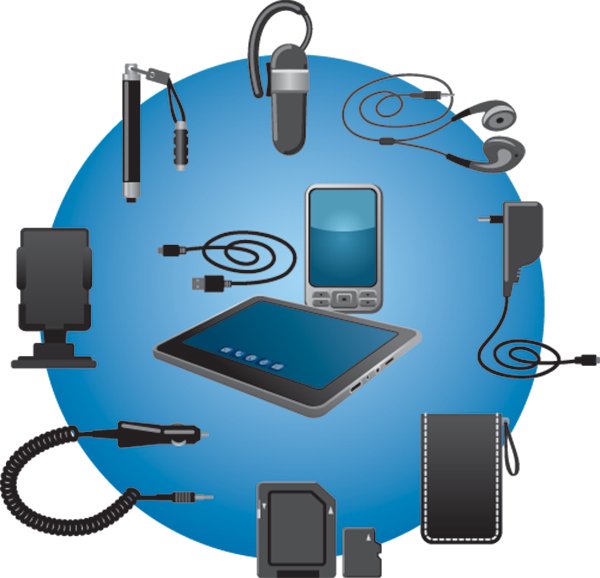 5 Must Have Portable Accessories in 2017
2017 is the year of portability. When we are looking for gadgets and technology, we want it to be convenient and accessible. We essentially want to be able to take our devices with us no matter where we go. Luckily, there are plenty of must-have accessories that improve the portability of other devices while being portable themselves.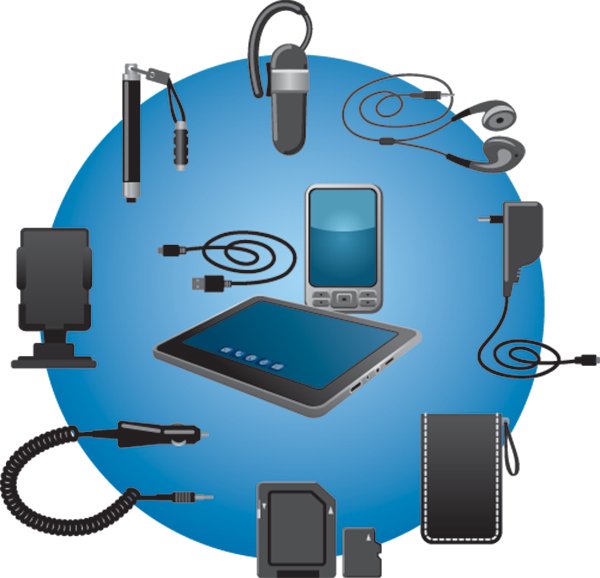 So, let's look at the five must-have portable accessories in 2017 and how to get your hands on them.
1. Portable charger
Smartphones have become a must-have device that we take everywhere we go. Unfortunately, the modern smartphone can't always keep up. When you listen to music, browse the Internet, stream movies and play games on the phone, it can run out of juice rather fast. Luckily, we have portable chargers to take with us and ensure you don't get that red battery icon on the road.
Jackery Pop Portable Charger is a solid choice. The 6,000 mAh Jackary Bar Premium is a small charger that can recharge your iPhone up to three times before you need to charge it. It's also a rather cheap product and you can find it at Amazon, for instance.
If you are a night owl, you might also appreciate the handy id America LED Portable Charger. The portable device doesn't just recharge your devices, but it also has three LED lights to guide you in the dark.
2. Powerbank
Portable chargers are a great option for charging your smartphone during travel or throughout the day. However, sometimes you might need something a bit 'stronger'. Power banks are aimed at charging multiple devices and batteries that require a lot more power.
Indeed, you could pick the Let Super Power Bank and charge two devices at the same time. The 13,400 mAh charger will be able to give you plenty of power through those two USB ports.
Those who spend a lot of time outdoors might also prefer a solar chargeable power bank. For the power bank to work you can rely on solar energy and you'll definitely have a portable accessory with this kind of device. Halfords.com has affordable solar power banks in different sizes. The Halfords Solar Powerbank 15,000 mAh is definitely a good option to add to your car.
3. USB-C adapter and cable
USB-C is found in the latest MacBook Pro, as well as Google's Pixel phone. Some are not excited about it, while others understand the enormous potential. Wouldn't it be lovely to replace the thousands of ports and cables to just a single output? If you like portability and convenience, you should definitely consider getting your hands on some proper USB-C adapters and cables in 2017.
Aukey USB-C Hub VGA is a great companion on the road. It can connect to a standard USB device when you have no other compatible port available. The VGA connection also allows you to hook it up to older monitors and projectors, while charging the phone. There are also plenty of ports for hooking other USB-C accessories to this lightweight adapter.
Another good pick is the OWC USB-C Media Dock. With the dock, you'll be able to add an SD card reader, a headphone port, Gigabit Ethernet, and HDMI port and six type C USB 3.1 Gen 1 ports to your devices. You can find the dock from Mac Sales and while it's a great product, it's not the cheapest – try to find a voucher code to buy it!
4. Multi-socket dock
If you have a lot of devices to use on the road, you might want to consider getting a multi-socket dock to ensure you can charge and use numerous devices at the same time. The lack of sockets can be especially big for those using modern tablets and laptops, which have started stripping down the socket slots.
Apple Store is selling the Belkin Aluminium USB 3.0 4-port Hub. The hub allows you to connect up to four USB enabled devices to your MacBook, for example. This is great for charging your phones or using controllers to play games. Not to mention, multi-socket docks such as this can actually charge your devices quicker. Therefore, a good multi-socket will almost act as a portable charger as well.
5. Portable speakers
When you are out and about, you might also want to listen to some music. Especially now as the summer sun is warming us up and making us all want to go to the beach. With a portable speaker with you, time on the beach will be even better.
If you want the best portable speaker experience, you need to get the Ultimate Ears Wonderboom speaker. The water- and shockproof Bluetooth speaker is compact and super good in terms of quality. Now, the product is also banging on in terms of its price. Many of the best portable devices can cost hundreds but the Wonderbook is affordable. For those who don't mind splashing out a lot more money, Vifa Helsinki not only sounds amazing but looks super stylish with its Scandinavian design.
So, if you are looking for portability in 2017, these are the five must-have accessories to focus on.