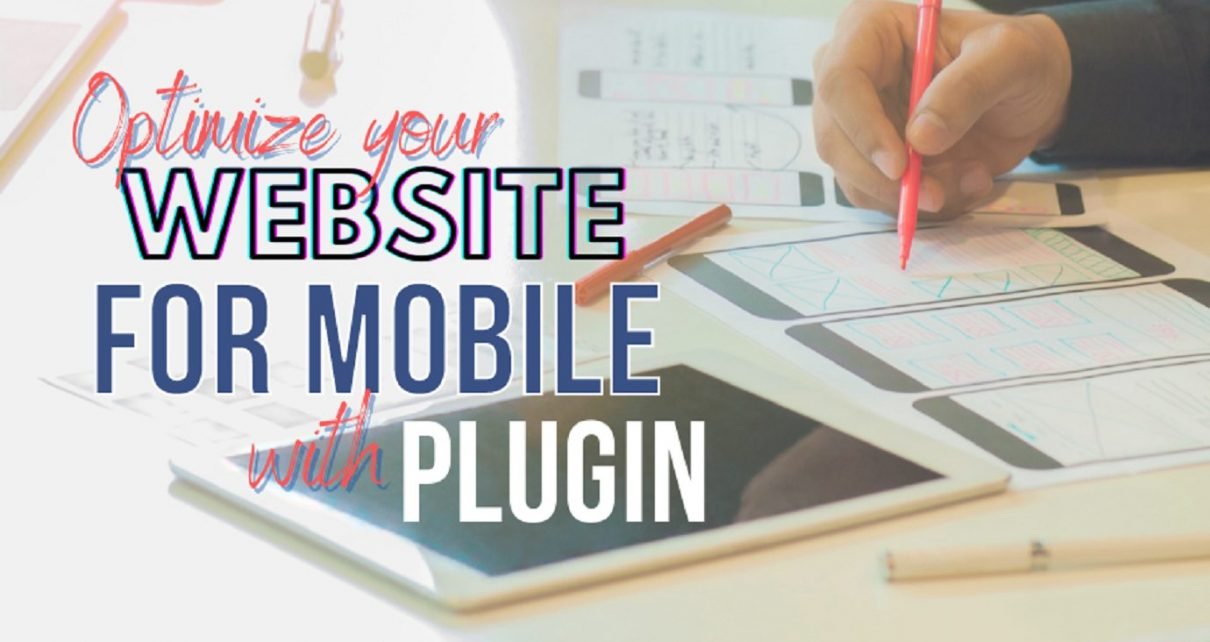 6 Awesome Mobile Plugins to Optimize Your Website
Mobile traffic now outnumbers desktop traffic. In the coming days, this trend is expected to continue. People are constantly using their mobile devices, and they want you to make it easier for them to navigate your website.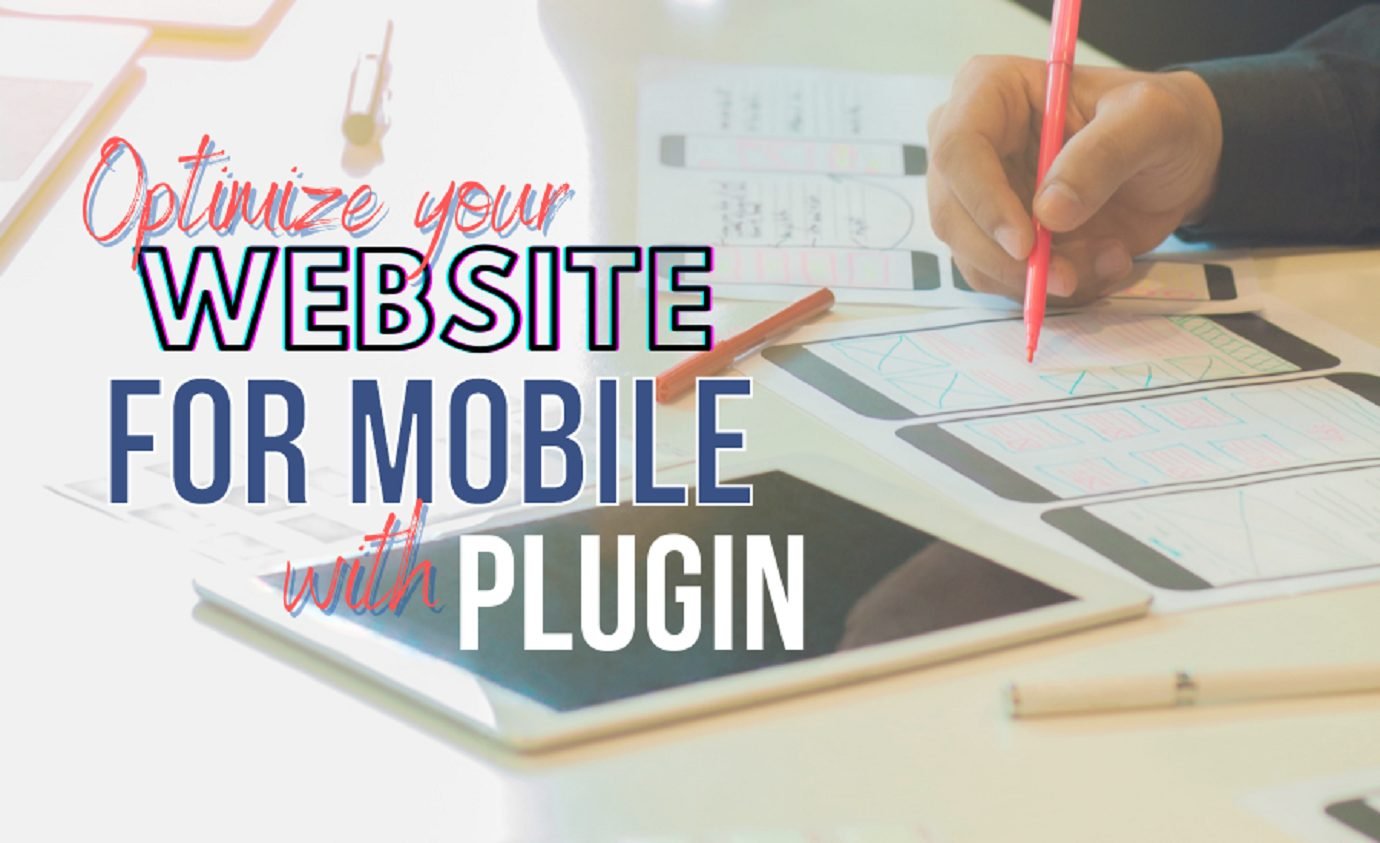 Unfortunately, many websites are still not mobile-optimized beyond a basic responsive design. Changing the site's configuration to fit small screens is inadequate to interact and convert your smartphone web visitors. You must ensure that your mobile site is easy to navigate, simple to use, and customized for small screens.
In 2015, Google announced that it would consider any website's mobile-friendliness when rating pages. That is why you need to see the importance of why making a mobile-friendly website is critical. Whether you own a small business website or are about to build one, ensure that it is mobile-friendly. It will be vital to your success, as 75% of users want a mobile-friendly website.
Ways To Check If Your Website Is Well-Optimized For Mobile
It is helpful to know how much traffic comes from mobile devices. The best approach to do this is to use Google Analytics. All you have to do is sign in to your Google Analytics account and pick the web property that corresponds to your website. Tap on Smartphone and then Summary in the left-hand menu. You will see how many visitors use laptop, smartphone, and desktop to access your site.
You can also use software such as Google Mobile-Friendly Test to support you. It is fundamental and convenient to use. Open your browser, navigate to Google Mobile-Friendly Test, enter the URL of your website, and then press Evaluate. It will inform you whether your website is mobile-friendly or not after a quick review. If your website is mobile-friendly, you will then see a green prompt.
You can also consider using Screenfly. However, you have to note that Screenfly will not advise you about making your website mobile-friendly or pointing out any mistakes. On the other hand, it will enable you to see how your website looks on different screen sizes, such as smartphones, tablets, and even TVs. This tool's utility stems from the fact that your website may have a responsive design, but there may also be items on your website that will not appear correctly on other screens.
How To Make Your Website Mobile Optimized

If you are done doing any of these tests, it doesn't mean your website is already well optimized. In most cases, website owners can only monitor the homepage to see if it is mobile-friendly. However, if you dig a little further, you can find possible ways to optimize your website for mobile users.
1. Work On Your Site's Speed
People expect mobile pages to load quickly. Faster load speeds will lead to more conversions and lower bounce rates, while slower load times can send them to your competitors. The first step you can take is to go through your web pages. Remove any photos that are not essential. If your images are just there to make your web look good, they cannot convert your web visitors. Try a/b test with and without any of the critical photos to see if it makes a difference. Instead of incorporating too many images, you can try to have videos rather. It is easy to create this type of content from video editing software you can find in the market.
If you see a significant slowdown, try updating all themes and plugins. If that does not work, disable plugins on a staging platform so you can find the culprit. If you've identified the issue, you can either keep it inactive or try to diagnose it. If you're on a low-cost shared hosting server somewhere else, merely updating your hosting account will make a big difference.
2. Have A Mobile App
Designing a holistic user interface for your audience, which entails a native mobile app, is a mobile optimization component. Apps have a more oriented and smoother experience, as well as functionality not found on the internet. Offline connectivity and push alerts are examples of this.
Many companies and organizations profit from having a mobile app to go along with their website. There are many approaches to developing an app, such as custom construction or using a DIY app designer. Customization is an opportunity if you have the budget for it. Software creation is a perfect way to get an app developed. Having a mobile app can improve customer engagement, experience, brand recognition, and conversion rate.
3. Have A Responsive Design
A responsively designed web page will adapt itself to a screen of any size automatically. Your website's mobile and tablet editions are less effective, productive, and cost-effective than a responsive interface. If you have two different websites, your staff must perform all tasks twice, from regular site upkeep to digital media strategies. Responsive programming creates a novel and one-of-a-kind website that caters to the company's smartphone and desktop needs without extra services. As a result, if you hire website construction services, make sure to choose sensitive web design.
4. Work On Your Technical
Websites are like machines. They run on their own with minimal input, perform tasks they were made for, and break from time to time. When that happens, there's not much to do but tend to the problem. Some issues can be pretty minor, broken links, images, and redirects. It can also include indexation issues and server shutdown. However, this can affect customer experience, so you need to make sure that you work on your website's technical aspect. You also need to have the right mobile plugins to optimize your mobile users.
Mobile Plugins That You Can Use For Your Website
Depending on your needs, you can find a mobile plugins that can optimize your website. Here are some mobile plugins that you can consider.
#1. AMP
Essentially, the AMP plugin provides a more convenient way to display your website's content on the front end by adhering to Google's formatting guidelines. It scans your posts and pages for lost or invalid markup in the backend, which may trigger AMP validation problems. It is making it simple for you to build a gorgeous and user-friendly UX with little effort.
#2. WP Mobile Menu
WP Mobile Menu has a plethora of features for creating your responsive web menus. Although there are fewer choices, this can make styling and adding a mobile menu to the site simpler. This plugin can make it easy for your visitors to navigate your website. It can help improve customer experience, thus enhancing engagement and conversion rate.
#3. Smush
Smush is an image optimization plugin produced by the WPMU team. Moreover, their premium version offers 2x improved compression. The free edition, on the other hand, has a maximum input image size of 5MB. Additionally, the plugin includes lazy load, file resizing, auto-optimize, bulk smush (up to 50 files at a time), and more.
#4. Jetpack
Jetpack plugin provides tools that can refrain you from getting and installing a dozen more plugins. It contains security tools, social buttons, and design services for your promotional activities. Moreover, Jetpack comes with a mobile theme that you can implement on your website. What makes it a good option for your mobile plugin is it has a decent number of settings that allow you to adjust how your website will look on whatever screen size your audience uses.
#5. Max Mega Menu
Max Mega Menu plugin for mobile works on different levels of your web design. Max Mega Menu can be covert any existing WordPress website menu into one mega menu. This menu will show all page options that you can customize into pages. It can also make your dozen menu work for a mobile interface. This plugin comes with a drag and drops menu builder that can help you in your coding works.
#6. WPtouch
One of the most popular options for turning your website into a mobile interface is that many website owners use WPtouch. What makes this a popular choice is that it can quickly change your theme into a mobile-friendly interface. Even if you do not have any coding experience, WPtouch can make your website mobile-friendly in no time. It also ensures that your site passes the Google Mobile Test, which helps improve your SEO ranking.
Final Thoughts
While you must make your website work for any mobile screen size, you must remember that not all plugins will work for you or any situation. You have to make sure you have identified your objectives and needs to find the best mobile plugin for your website.