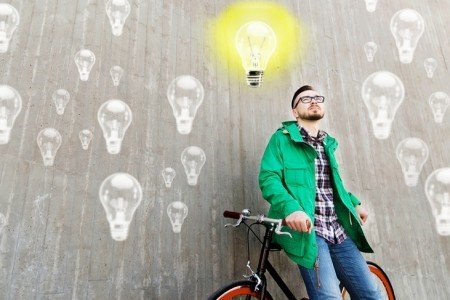 6 Best Social Media Tips to Skyrocket the Promotion of Your Startup
Social media marketing has become one of the fundamental platforms for promotion of a business nowadays. It has turned into a necessity than an option.
Infact, now, it is from where many companies start and progress towards establishing into physical market. Even the most successful companies working for ages are now using social media for extensive promotion. You must be thinking why?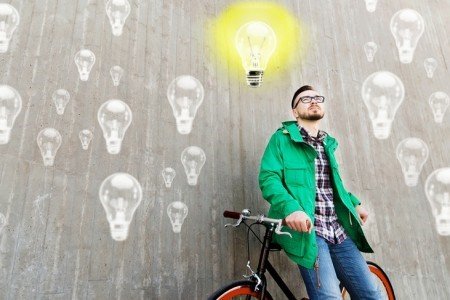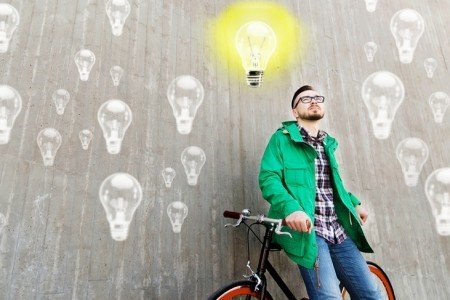 According to Pew Research, 65% of adults use social media, and majority of them tend to state their experiences positively.
Social media provides two way communications where you only market your products, but also get feedback's and suggestions to improvise them. This platform provides you the direct communication facility to your target audience.
For startups, it is the best place because it is the most affordable medium where you can get the most in less time and cost.
A well-developed social media strategy can lead to success of a startup in no time. Are you curious to know that how the power of social media can revamp your startup? Well, you are in luck, as I am here with 6 best social media tips that will help you skyrocket the promotion of your startup.
1. Define your objectives
The first & foremost tip about using social media to promote your brand is to set your goals. Research well before going online on social media sites. Study your target audience well. Analyze the trends that they follow.
Understand your audience and know what they like, whom they follow, their culture, their societal status and the specific market in which they are keen to invest. Then proceed ahead with generating audience-specific posts. If you know your goal, only then you will be able to target their needs and demands.
Moreover, you should be aware of latest social media trends in order to catch up with their needs. Know how you can enhance their social interest and plan things ahead of time. Plan beforehand about all major events and announcements, while keeping your audiences' sentimental values in view. The key to success lies in saying what, when and where the audience wants to hear you.
2. Link to valuable followers
Your priority should be to interact positively with your valuable followers rather than just piling up the number of audiences of the site. The valuable followers will re-share your post, give his/ her own input, engage with you, and bring in other potential followers too.
Social media enables you to directly interact with your existing and future customers, helping you take control your followers in a way that they feel valued and nurtured in your virtual community.
You better exude a sense of ownership towards them and try to interact with them congenially. Engage your audience; instead of simply selling them, try to show them that you actually care about them and value how they spend time and money with you.
You can also expand your team by recruiting new team members via social media. Expanding your team by posting opportunities online helps audience get the impression that your company is growing and carries some real potential.
3. Slow and steady wins the race
For startups striving to get real success, the rule of thumb is to play the game patiently. Do not post too desperately, or your audience might develop the perception that you are trying way too hard to get noticed.
You should know it will take some time and effort to pile up genuine likes, up votes and followers, so be patient.
Avoid things that reflect you are in dire need of attention. Do not use too many hashtags, avoid tagging people unnecessarily on random posts and avoid unnecessary comments and discussions just to promote yourself.
Keep your content simple and high quality. Don't try to get extra smart, cute or funny; it won't engage the audience for too long. Be precise, concise and truthful.
4. Use social media for feedback
You should use social media not only for promoting your services or products, but also to get feedback and suggestions from your online community. No matter how new or old your business is, you should always have room for suggestions and feedback's.
Use social media as a channel of communication. Listen to what your customers have to say to you. Know their problems and respond to their feedback's truthfully and responsibly, acknowledging their concerns and offering rightful compensation. It helps build your reputation when you own the responsibility of your shortcomings and strive to improve on them.
Quick and the easy communication channel is the perk of social media that everyone enjoys. Not only is it time-savvy, but also cost effective.
5. Use Scheduler
Obviously social media is not the only thing to zoom in on, you will have other things to deal with and concentrate on, so schedule the tasks for the coming days or weeks. This would make things a lot easier to handle. Use tools like social media scheduler, so it can post on your behalf as planned, even when you are not around. It will not only assist you with your posts, but you can also schedule events using it like sale day, announcements, and milestones.
Not only it will save you time, but also it will give an impression to your followers that you are consistent and dedicated towards your business. While scheduler deals with your posts throughout the day, you can focus on other activities.
6. Hire dedicated content services
Yes, quality content services are essential to boost up your business, because low quality and plagiarized content will not only get you doomed by your followers, but might get you apprehended by Google.
You need to produce high quality content in order to attract attention of your customers. Quality matters a lot, so invest in quality content services for your business. Ask him to take high quality pictures of the products and post catchy taglines that attract your audiences.
Remember, only a dedicated content writer can produce such content and also be available full time to respond to any comments and initiate conversations related to your business.
Conclusion
For a startup, social media carries enormous advantages, which are not only cost effective, but also quick and easy.
You better keep in mind that there are plenty of social media platforms nowadays with the likes of Facebook, Twitter, Instagram, Google Plus etc., so building audience in all platforms should not be your ultimate goal. Instead, analyze which platform generates highest social media activity in your particular business niche.
Once you find the most appropriate social media venue for your business allocate all your resources and dedication to it and soon you will experience its power and magnificence to help boost your business venture.