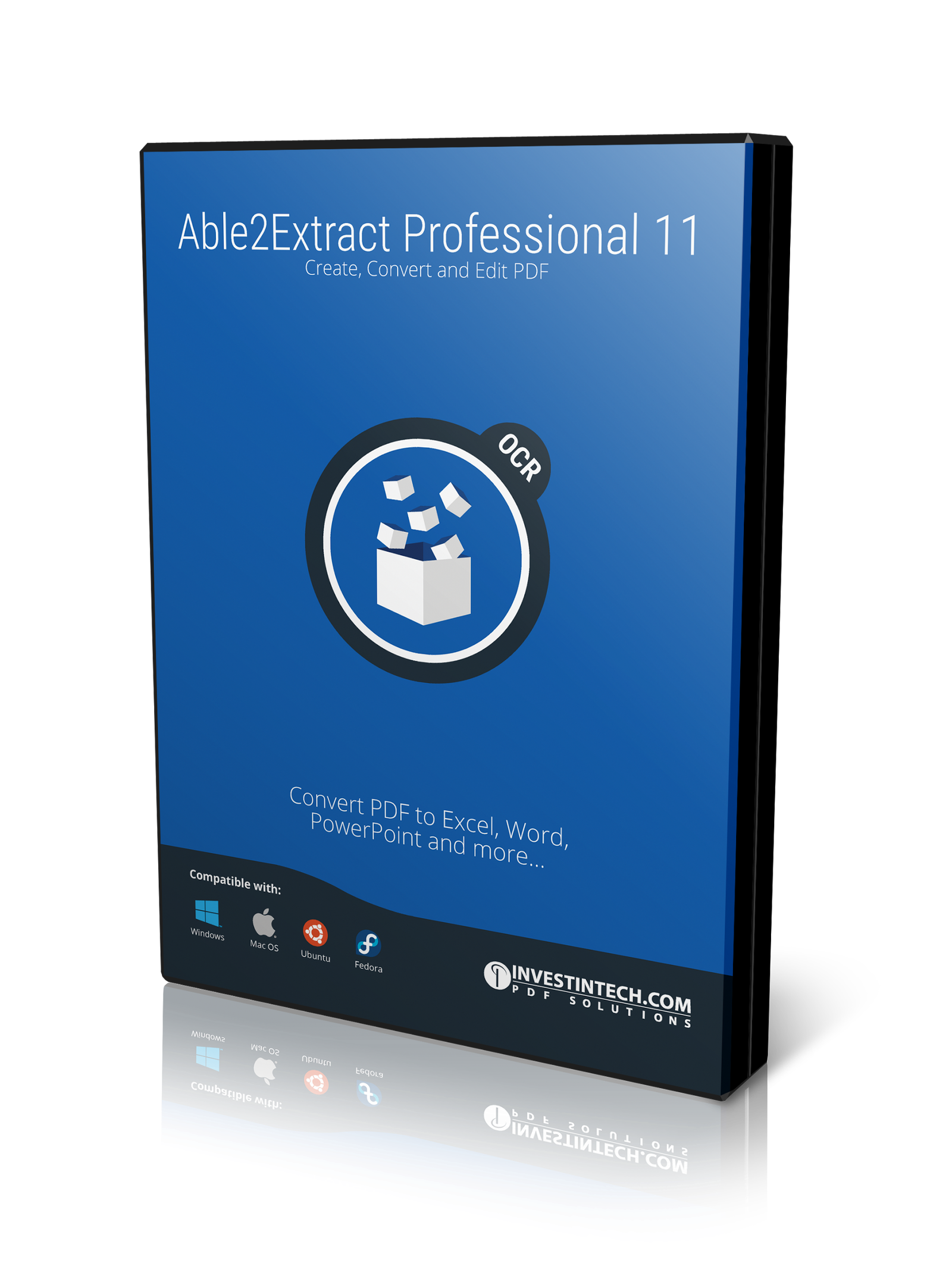 6 Time-Saving Tricks: Featuring Able2Extract Professional 11
The digital revolution brought many changes into our lives. If we think about our work, the biggest difference is in the way in which we now interact with our colleagues. New technologies have delivered us many different tools for better and faster collaboration.
Everything became smoother and, with a few clicks, you can now send or receive digital files on each device you own. This is important for our work since a significant percentage of those digital files are textual documents.
These work related text documents usually come in PDF — the number one format for viewing and sending files. The fact that it's a universal makes it the most popular type of format worldwide, no matter the industry. So it's no secret that it's the most loved type, for which you can thank its 2 main characteristics:
It is a non-editable type by nature. This makes it the most reliable file type when taking in consideration your document's safety.
The second reason lies in its ability to look the same on each device and platform.
But, these features can also be considered as a major disadvantage.
Why? Because a lot of people still need to edit their PDF content. Accountants need to copy their data, managers need to combine reports and students have to write their final papers. Here is where you'll need a bit of help from a third party software tools. Luckily, Investintech's Able2Extract Professional is one of them.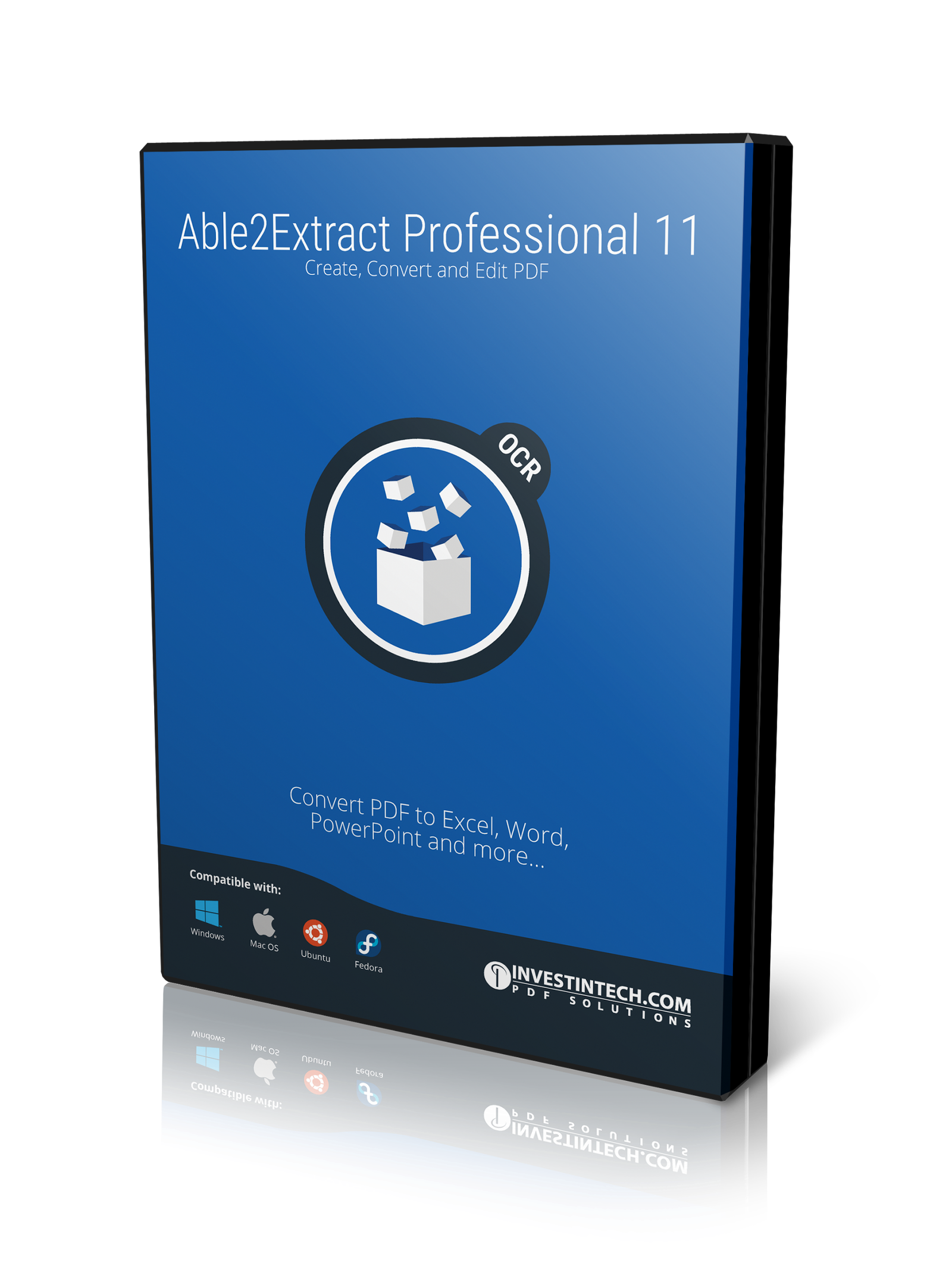 With Able2Extract's intuitive interface, anyone can learn how to use its 6 main features:
1.  You Can Create PDF Documents in No Time
Clicking on the "Create" button and selecting a document you'd like to print will automatically generate a PDF content. You can create a PDF file from any digital format that can be printed within the tool or even from your desktop.
2. Quickly Convert PDF Files
With Able2Extract Professional 11, you can convert up to 10 different file formats (Word, Excel, PowerPoint, Publisher, AutoCAD, HTML, Images and more). Conversions are fast and 100% accurate with satisfactory results.
The software has an embedded OCR (Optical Character Recognition) engine so you can convert scanned files and images as close to their original piece.
You just need to:
Open your desired file by clicking on the Open icon in the menu bar
Select the file and choose your conversion format
Click the Convert button and you are good to go
3. Make Fast and Instant PDF Changes
The WYSIWYG (What You See Is What You Get) text editor ensures that all changes you make are in real time and immediately visible. With the latest side editing panel, you can add and remove text, images and shapes as well as rotate, move, delete, rescale and resize pages.
There is the possibility of extracting an individual page to a completely separate document or even combining several different pages into one file. The is a useful feature if you wish to combine multiple project reports into one big file or just take one page from a huge financial report.
4. Edit Your Content with 10 Different Annotations
The software offers PDF annotation features situated in the right-hand sidebar. There are pretty amazing options you can choose from and adding different annotations will make your document truly unique. The most used ones are:
Sticky notes
Comments
Text highlights
Strikeout and underline
Stamps
Watermarks
Attachments
Hyperlinks and more
5. Redact Your Sensitive Information
Able2Extract 11 also has a redaction option that can help you protect any sensitive content by blacking out words and sentences. Just to clarify, redaction is a process of permanently removing any visible PDF content from your document.
In just 2 clicks you can easily redact any text or image that is visible right inside your PDF. This is the neat but also necessary solution for anyone who's handling sensitive and private information.
6. Convert Several Files at the Same Time
One of the most useful features is the Batch conversion options. If you have multiple files that need to be converted to one large format, the tool has got you covered. You can simply use the Batch conversion feature as much as you like since the number of files you can convert at once is unlimited.
These are just some characteristics you can get with Able2Extract Professional 11. Besides this, you can do plenty more since the tool is highly useful for any PDF issue you may have.
Available for Windows, Mac, and Linux, you can check out Able2Extract Professional 11 by downloading a 7-day free trial, or by purchasing a single user lifetime license for $149.95.
Tools like this one can help you significantly with document management tasks, by helping you not waste time and focus on more important work.