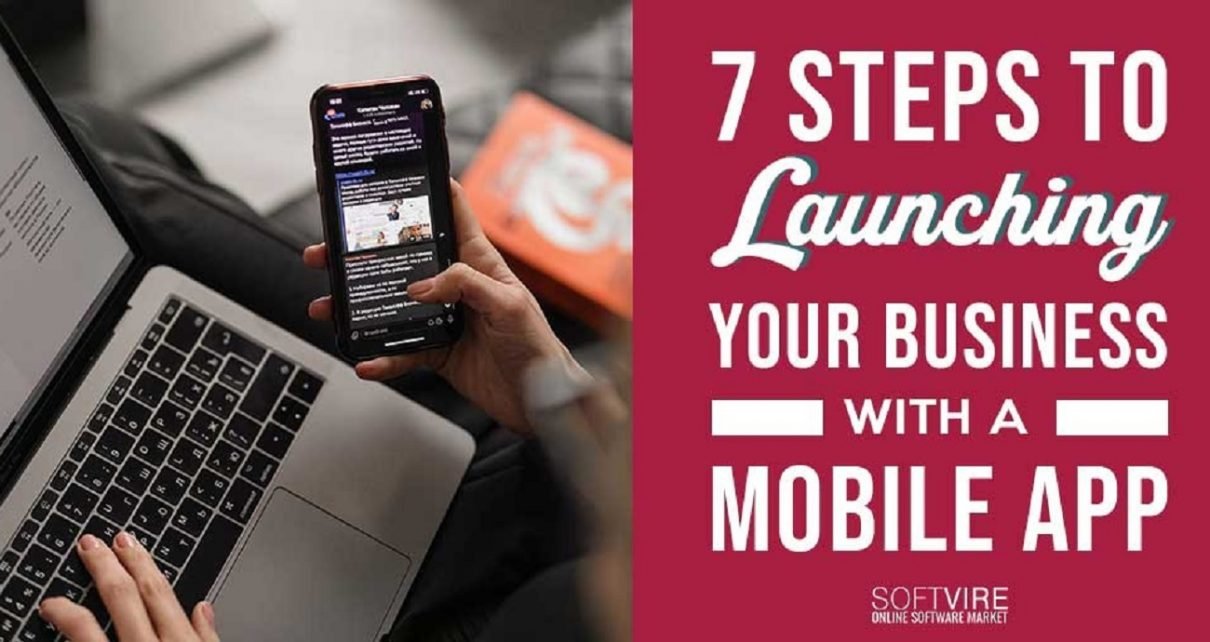 7 Steps to Launching Your Business with a Mobile App
Mobile users are growing aggressively in numbers, and there are signs that it will not stop any time. Since everything's online and it's cheap and convenient, people will choose to use mobile devices.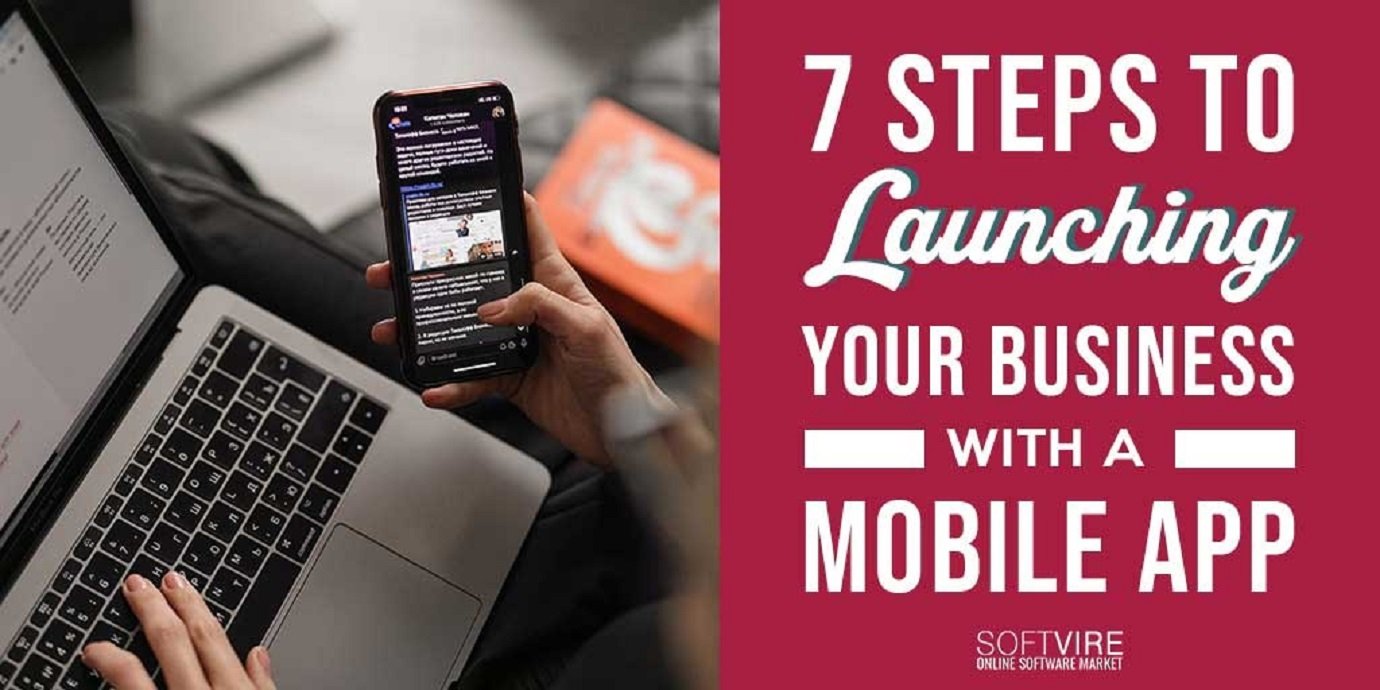 In the data collected by StatCounter, most internet traffic came from mobile users, with 50.48%. Meanwhile, desktop users account for 46.1%. Tablet users occupy only 3%.
As more and more people use mobile devices for browsing, playing, shopping, and banking, businesses of any size should create their apps.
In Google Play Store, the most popular category in the first quarter of 2021 is Gaming. It accounts for 13.72%. It is followed by education, business, finance, tools, music & audio, and lifestyle.
Why You Need a Mobile App as a Business?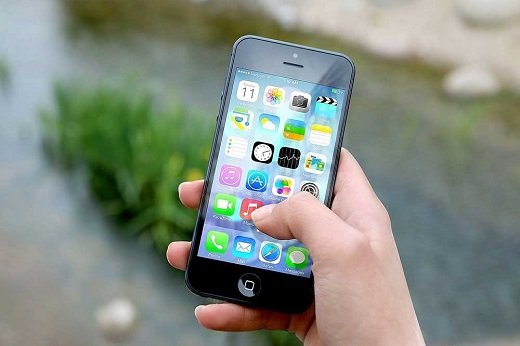 Not all businesses have a mobile app. Some don't want to invest money in it, while others think that it is unnecessary. However, a mobile app has a lot of advantages to your business.
Here are some reasons why you should build an app to work with your business.
— It Makes You Visible to Your Customers
Mobile apps enhance the possibility of your customers' engagement with your brand. As it provides more accessible and unique features than the Web, users will be fascinated to use your app often or when needed. Hence, making you more visible to your customers all the time.
When you become accessible to your customers with a mobile app and engagement on the app increases, they are more inclined to buy your products.
Business apps offer an interactive connection and interaction with their customers. Hence, providing a friendlier and better environment for customers to browse or shop without interruption.
— Create a Personalized Approach to Customers
When your business has its mobile app, it gives you and your team a better chance to create personalized messages and ads for your customers. 80% of customers are more likely to purchase from a brand that provides a customer experience.
Having an app can create a meaningful and personal connection with your customers. With better relationships, you get higher engagement.
Furthermore, brands with mobile apps can create personalized marketing. They can utilize push notifications to create better interactions. Push notifications allow your customers to engage and remind them of sales, new products, and more.
— Builds Brand Awareness
Mobile apps create an environment that fosters communication and interaction. Hence, it builds trust and loyalty. The more people use your app, the more aware they will be of your brand. That's why a mobile app is an effective strategy to build brand awareness and get more sales.
— Build Trust
A good mobile app with an excellent user experience can add value to your customers. When you provide people with an experience that meets their needs, the more they trust your brand.
Brand loyalty not only allows you to keep your customers coming back. It also helps you drive in new ones. As more people trust your brand and others can see it or hear from them, you get more leads.
Also, mobile apps make your products accessible to your customers.
— Better Customer Support
Mobile apps make it simple for customers to stay in touch with your business. It would make it easy for them to ask questions regarding your products or when they require help on using it. By providing an accessible support team, it increases your customers' satisfaction and sales.
As you provide better customer service, personalized ads and messaging, and build loyalty and trust with your mobile app, the more sales you get for your business. As your customers' experiences improve, the more revenue you get.
How to Launch Your Mobile App
Now that you have an idea of what can a mobile app do to your business, it's time to create one. Here are steps on how to launch the app idea you have in mind, either for your business or a standalone app.
Step #1. Research the Market
Before creating your app, make it a habit to research it. Conducting market research helps you create an app that will help your consumers. By doing your research, you don't just look for what's new in the market.
Researching allows you to be better than your competitors. With millions of mobile apps on Google Store alone, it means you have a ton of competition out there.
If you want to get ahead of your competitors, analyze what they do and often miss. You can begin by finding out what are the top five apps in your niche. Get to know what they do to keep people from downloading their apps.
Review about their strengths and weaknesses
Check their features
Look at the UI/UX design
Determine their flaws or issues
Learn about their target audience
See how they increase their revenue
Check reviews and ratings
After checking your competition, you need to research your target audience. Determine to whom you plan to sell your app. Categorizing your target audiences help make it easy for you to create an app for them.
Here are some ways to characterize your target audience.
Social criteria (gender, social status, age, education, income, location)
Interests
Basic needs
Decision-making process
Reason for using your app
Learn about what your customers want. Try to see things as a consumer. So, you can understand and cater to their needs before launching an app.
Step #2. Create a Business Plan or Define Success
After all the market research, it's time to get to know what you want for your app. Also, make sure features add value to your customers.
By creating a business plan, you and your team can simplify designing an app. Work with your team by using productivity tools that can easily edit business plans you want to change.
You can include the following on your business plan:
Define your target users and paying users.
List down what are the main features of your app.
Get to know what's your app Unique Value Positioning (UVP). UVP is your app's defining feature. It's what makes you stand out from the competition. It also gives customers a reason why they should download your app.
Include how you are going to monetize your app.
Choose a platform to launch your app (Android or iOS).
Also, define success or set measurable goals. The best way you can determine if you have achieved your goal is to measure the active install rate, the ratings, and the revenue generated.
Step #3. Work on Your App
Now that you have a clear picture of what you want your app to be, it's time to work on it. If you have the skills to create an app, you can do it on your own to save some money. Or, you can use software that helps even inexperienced programmers to create an app with a drag and drop method.
Here are some of the best mobile app development software:
Appy Pie
Appery.io
BuildFire
Comidor
Zoho Creator
But if you have the money and don't want to create an app, you can always hire an App Developer.
Step #4. Create Social Media Accounts
Since almost everyone uses one or two social media accounts, creating one for your business app can help your brand.
Social media is a way you can showcase your app, or if you have a social media account for your business, you can share them on your accounts. Furthermore, show your followers everything about your app while it's under development. You can ask for feedback and ideas.
Step #5. Promote Your App
There are multiple ways to promote your app to get more people to download it.
You can create early access to your apps, post on social media, hire influencers similar to your niche, or go the traditional marketing way.
App Store Optimization (ASO): ASO works a bit similar to SEO. You'll need keywords to rank higher on app stores. When you use a specific keyword for your niche, people who search for it could easily find your app.
Post on Social Media: Whether you have launched your app or working on its development, posting images of your app can help gain more people to download your app.
Collaborate with Influencers: If you know someone in line with your business and mobile app, work with them. Collaborating with influencers with thousands or millions of followers can help your app and business get noticed.
Utilize traditional marketing strategies like a press release.
Step #6. Launch Your App
After all the long wait, your app is ready to be launched.
Make sure when posting your app on an app store, it must meet the guidelines required by the platform of choice. There are different guidelines for Google Play and Apple App Store.
Don't forget to write a product description that is easy to understand and captivates. Make people get hooked on your app by making the first few lines exciting.
Also, make sure to optimize your app's description and other content on the app store to rank higher on searches.
Step #7. Post-launch Strategy
Launching your app is not the final stage of creating a successful app. You need to continue working on it.
Make sure to update your goals, track your progress, and check on reviews.
Keep on promoting your app through social media and other forms of marketing strategies. Furthermore, keep on updating your apps with valuable features and fix bugs to make your users happy.
Conclusion
Creating a mobile app is a cyclical process. You don't just stop on launching your app. Keep on updating it and responding to the feedback and concerns of your users.
Improve your app by increasing the download rate, good reviews, and ratings.