The scenario has completely changed. People are purchasing goods online rather than purchasing from a brick-and-mortar shop. The eCommerce industry is continuously evolving and fetching maximum revenue. During the COVID-19 when people prioritize their health and lockdown was initiated then these online stores were the most reliable and safe option.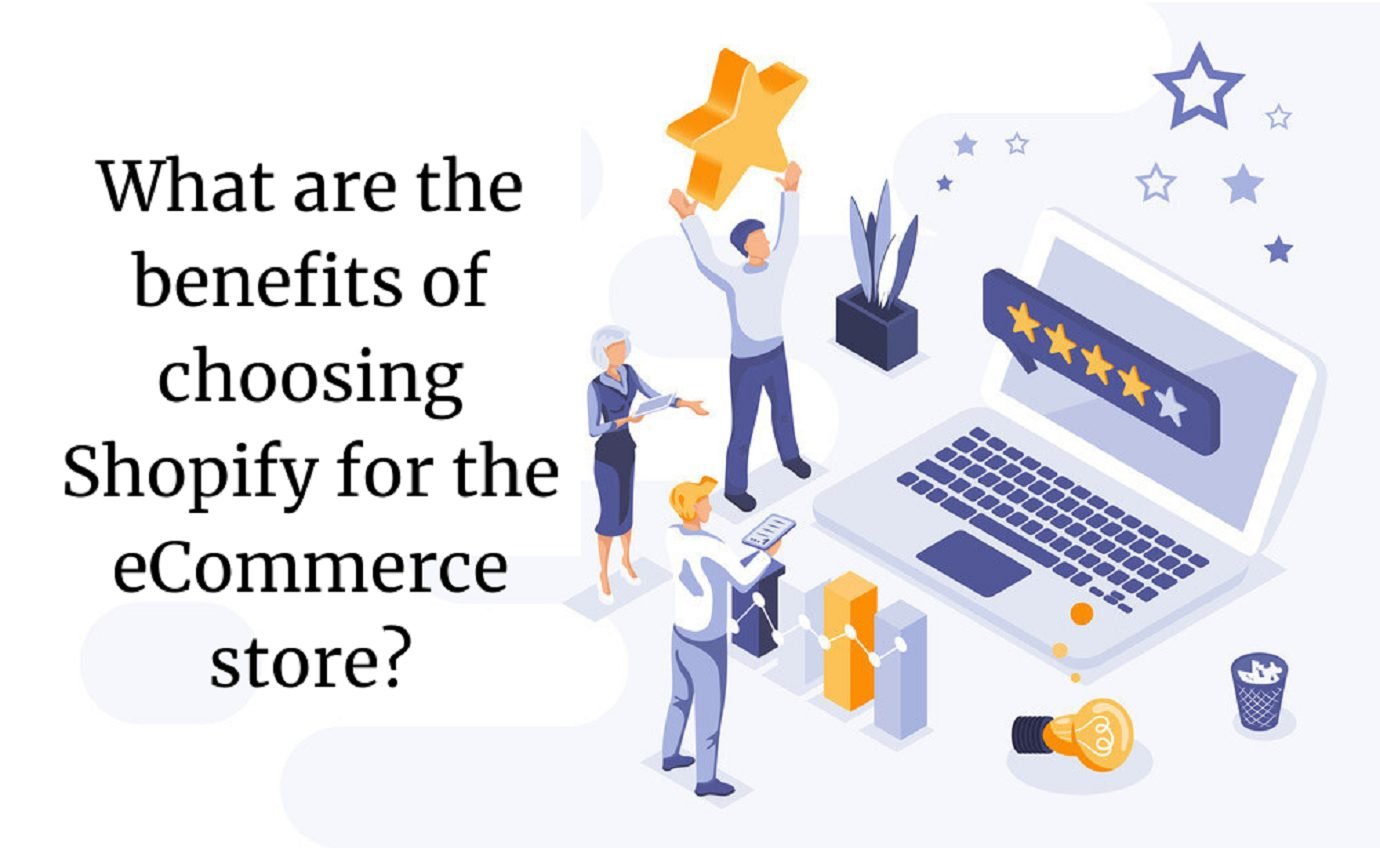 Either you want to purchase daily necessities like grocery, fruits, or medicines, or items like clothes, accessories, and so forth online sites are the first option you look for. Therefore, if you want to become successful and want to grow your customer base you need a user-friendly and technically robust online store. To stay ahead in this competitive world online presence is significant. But for a successful eCommerce store, you need a reliable and exemplary platform.
There are various platforms available that have gained popularity such as Magento, Shopify, PrestaShop, and so on. Shopify is one of the preferred platforms to build a powerful website or store. As technology is changing expeditiously you need an adept eCommerce development company for building a Shopify store. If you have the required knowledge or expertise then you can also build your Shopify store on your own.
About Shopify
Shopify is an excellent platform that offers excellent functionality and scalability to build eCommerce websites. Shopify offers distinct pricing plans from which entrepreneurs can choose from. The criteria to select the Shopify plan are based on the size of your business and the technicalities you want to add to your eCommerce store.
Through Shopify, you can sell different categories of products like drop-ship products, physical products, digital products, and so on. On Shopify, you can sell a vast variety of products like clothing, events, e-cards, beauty products, hand-crafted goods, etc.
Benefits for choosing Shopify for building an eCommerce store
Here we are discussing 8 coherent benefits for choosing Shopify amongst other platforms.
#1. Simple to use and set up
In Shopify, you can easily add and set up things like pages, products, site look, theme customization, etc. if you don't have much technical knowledge about building websites or online stores then also you can manage your Shopify store easily.
Shopify offers various plans which you can select according to business size. Shopify plans are starting from a startup level to an enterprise level. You can select the one which best matches your requirement. If you want to build a robust eCommerce store then you can hire a Shopify developer.
#2. Superb speed
Customers are busy and they don't have time to wait for your slow loading stores or websites. Customers need stores that load faster and display high-quality images and videos. With Shopify, you don't have to worry about these factors as it loads very quickly. Hence chances of your sales become higher.
Shopify infrastructure is top-notch with the ultimate sinking of software and hardware. This is the reason behind the fast-loading pages of Shopify. Slow-loading websites also acquire lower ranking by Google hence decreasing the chances of a sale.
#3. Easy payment method
Security of your store and payment methods are the most vital aspect of any online store or website. Shopify is certified from PCI DSS i.e., (Payment Card Industry Data Security Standard). If the customer wants to make a transaction through Visa, American Express, MasterCard, etc. then you need a software or platform which is PCI compliant. All the Shopify stores are secured and PCI compliant.
Therefore, Shopify offers complete safety and transparency to its users. Shopify has all the methods of payment included either its debit card/ credit card, net banking, UPI payments, or third-party apps like Google Pay, Amazon Pay, Phone Pay, etc.
#4. Appealing online stores
You must want an eCommerce store that offers a great UX and has a user-friendly interface. Using Shopify, you can build visually appealing stores with ease. Shopify offers a wide variety of themes and templates through which you can create your unique eCommerce store. You can also seek the help of a web development company for the same.
Choose the theme that best describes your business goals and purpose. After that, you can customize your theme according to your choice hence in this way you can create your aesthetic eCommerce store for your business.
#5. Security and reliability
Customers share their personal as well as sensitive information related to card and payment details. Therefore, every business owner needs a safe and reliable platform to build an online store. Shopify is such a reliable and secure platform.
Shopify is monitored regularly and has tested networks. Apart from this Shopify also provides information and cardholder data security, vulnerability maintenance programs, maintenance of information, etc.
#6. Exceptional customer service
Customer service and support are the crucial aspects that every business owner considers before choosing any platform. One of the prominent reasons for choosing Shopify for building an eCommerce store is customer service and support it offers to the customers.
It offers 24/7 bespoke service to its customers for building a website. Whenever you face any difficulty while developing or using a store then you can contact the Shopify customer support team through call, email, or phone call. Shopify supports its customers throughout the process and after the development of the app also.
#7. Powerful marketing tools
To attract more customers to your online eCommerce store you need influential and effective marketing tools. One of the most vital marketing tools is SEO. To list your store or website on top searches it is imperative to use the right keywords.
If your eCommerce website or store ranks high then only customers will be able to shop from your store. Shopify has marketing tools through which you can promote your products effectively. You can also promote your products on Shopify through blog posting and marketing campaigns.
#8. Integration of third-party apps
You always need third-party apps to add extra features and functions to your Shopify store. Through Shopify, you can easily integrate third-party apps either for payment or for any other purpose. Additional apps always make your task easier and convenient through Shopify you can easily integrate the app to make it more functional and useful.
There are three ways to install third-party apps on the Shopify platform. Following are the three ways to install the app on the Shopify app:
The app can be installed using a third-party install link.
The custom app can be installed using a unique app link.
The easiest way to install the app is by using a Shopify store.
Summing it up
Investment in an online website or store is no more choice now it becomes the need of the hour. If you want to succeed and increase your sales then an online presence is a must. Therefore, to help you with the same, we have provided you the benefits of Shopify. You need a flawless platform through which a solid eCommerce website can be built. Hence, Shopify can be the perfect solution for you.
It has all the essential features such as security, fast loading speed, effective business tools, customizable themes, integration of third-party apps, etc. So, what are you waiting for? Choose your Shopify development company fast and boost your sales. An adept development company will help you and timely update your eCommerce app as technology is continuously refining.