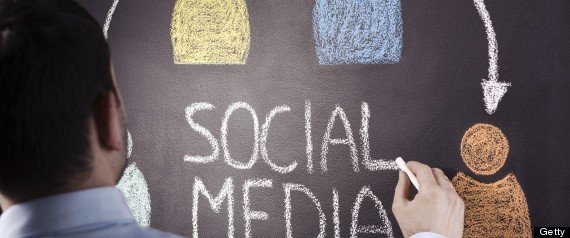 9 Google Apps For Promoting Your Business Through Social Media
The world is changing and fast. New businesses pop up every day and customers demand products and services every 1.5 seconds. Today's world is automated, instant on the go and online. And if you can't say the same about your own business then it's time to bring it up to speed. How? By moving your business and the way it's run to the cloud. But what is the cloud?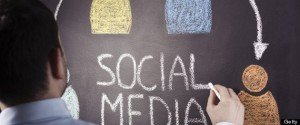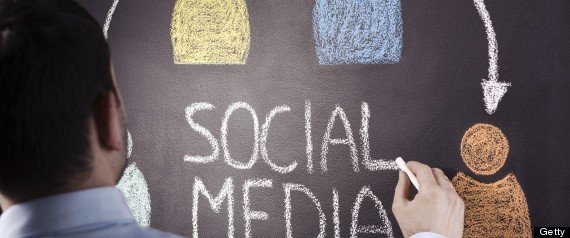 This is a term you've already heard thrown around; cloud technology, cloud storage etc. So put simply, cloud is a new bid of technology that allows you to run many aspects of your business online. But if you are like many other business people and caught in a dizzy cloud of your own of filling and finding paperwork, scheduling time to meet with vendors, joggling several projects and passing documents back and forth between co-workers, it actually becomes really hard to figure out what cloud has to do with your real world business needs. However, the answer is…EVERYTHING.
You see, the cloud helps light new loads and can be anything you need it to be; it can be a virtual file or cabinet that stores and helps you organize all of your business documents, an instant connection to co-workers anywhere in the world, a virtual work space for easy collaboration, or a windows into your team's schedules so project planning becomes a breeze. And because the cloud is ever where you are, day and night, so is everything that you've stored in it. That means you'll never have to worry about not having access to anything; if it's in the cloud, it's there when you need it.
So if you're ready to move your business to the cloud, it is easy with Google Apps for business. Google apps is a go-to productivity suite of applications that put your business operations in the cloud; all of the tools you need to better plan your projects and meetings, easily upload, organize and share your files, access important business documents from your home, office or a mobile device, more efficiently communicate with your customers and employees, and work collaboratively with vendors, partners among other stakeholders. This article discusses the 9 mostly used Google apps that will help you promote your business through social media and run your business more efficiently allowing you to work smarter and focus on what really matters. Read on!
1. Wishpond Local
The Wishpond's multi-channel approach allows you to increase your engagement more than any other tool that has been tried in the past. Wishpond Local is a suite for running in-store promotions that virally spread on Facebook and other social networks without necessarily opening your own Facebook page. It helps you run promotions in your physical store that shoppers enter on their mobile phones. This magnificent tool also helps you create custom posters which you can then place on your store. Shoppers can then scan through these customs with their phones to enter your promotion and at the same, even share with their friend of Facebook.
2. EasyNewsletter
With EasyNewsletter, you can create professional newsletters and micro-sites even if you do not have a prior experience. The user-friendly text editor makes it such an easy tool to use, and in the process giving you the opportunity to enjoy problem-free management of your customer contacts. You can also integrate your surveys, coupons, order or registration forms, and make your newsletter more interactive.
3. BlogUpp
BlogUpp is a new form of free web promotion that uses RSS to mutually share blog articles within the widget, along with the snapshot of promoted blog, interactively and non-obstructively. It promotes blogs and blog posts by sharing them on thousands of related blogs using the Media Distribution Widget. It gives a must need benefits as Twitter and Facebook cross posting in order to socialize your blog content. This means that when you write a new blog post, it is automatically shared with Twitter and Facebook meaning you do not need to share it manually.
4. Desk.com
Desk.com is a passionate business promotion tool that helps small businesses to deliver amazing customer service. Desk.com's products emphasize social networking, powerful agent tools, flexible pricing and web-based self-service.
5. Fyrebox
Fyrebox helps you create interactive quizzes and games for your blog or website and such quizzes or games automatically become playable on your Facebook timeline, thereby allowing you to grow your mailing list on your Facebook timeline.
6. Tweasy
The Tweasy business promotion app allows you to make your deals available to a wider audience via the internet or through a Smartphone app. With Tweasy, you'll be able to gain more coverage for your promotions, coupons, news and much more.
7. e5: Google Apps + WordPress
This is an open source plug-in which operates under the GPL and fully integrates WordPress with Google apps for business promotion. With e5: Google Apps + WordPress you cam embed files from your Google Drive, schedule your posts on your Google Calendar and even post photos directly to your site from Picasa.
8. Rapportive
Rapportive is able to show you everything about your contacts right inside your inbox. It searches the web for you to find information that people have made publicly available. His information is then integrated into your Google Apps to help you establish rapport, understand your contacts and communicate better.
9. OnFast Social Marketing
With OnFast, you'll be able to update your social network accounts to reflect your marketing campaigns, build future marketing plans and easily create press releases and blogs. It provides you with an innovative way to post to your social networks.
About Author: Levi Herris  is an online consultant for Ceramcor Cookware Sets . He likes to blog on various areas of Online marketing and ways to boost business.