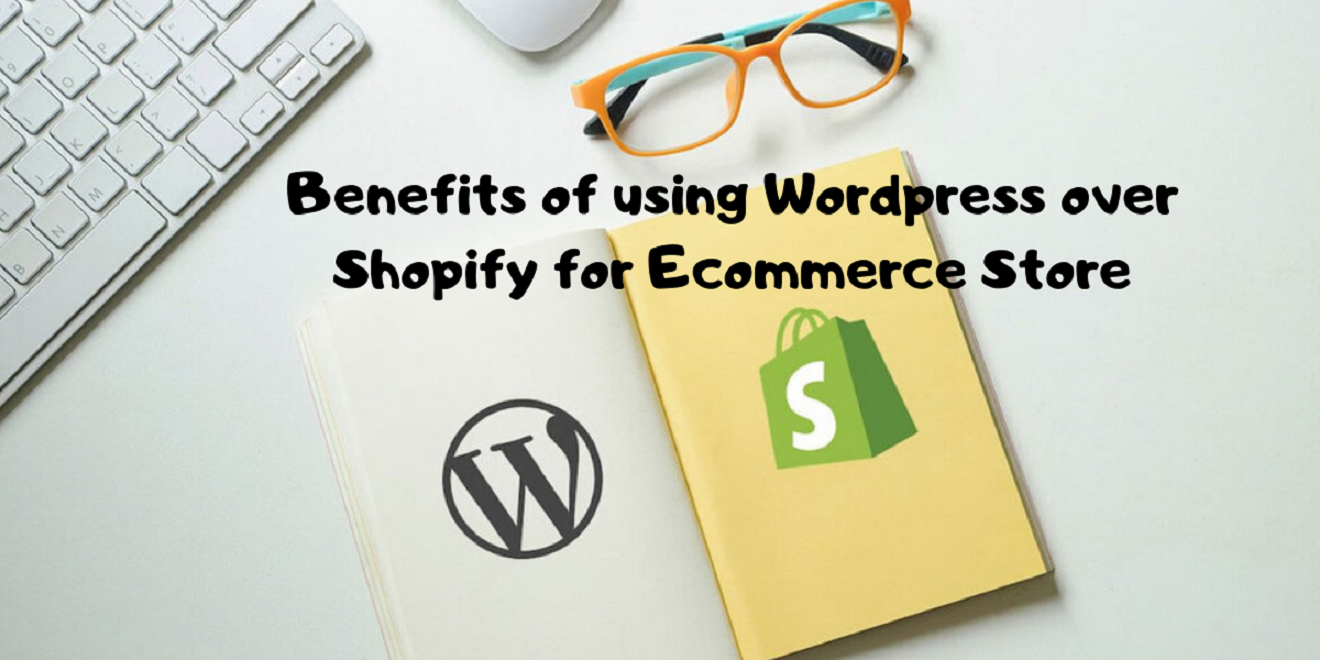 Benefits of using WordPress over Shopify for Ecommerce Store
Now that you are here reading about best platform for your ecommerce store, as an ecommerce development company, you require knowing a couple of things in the first place!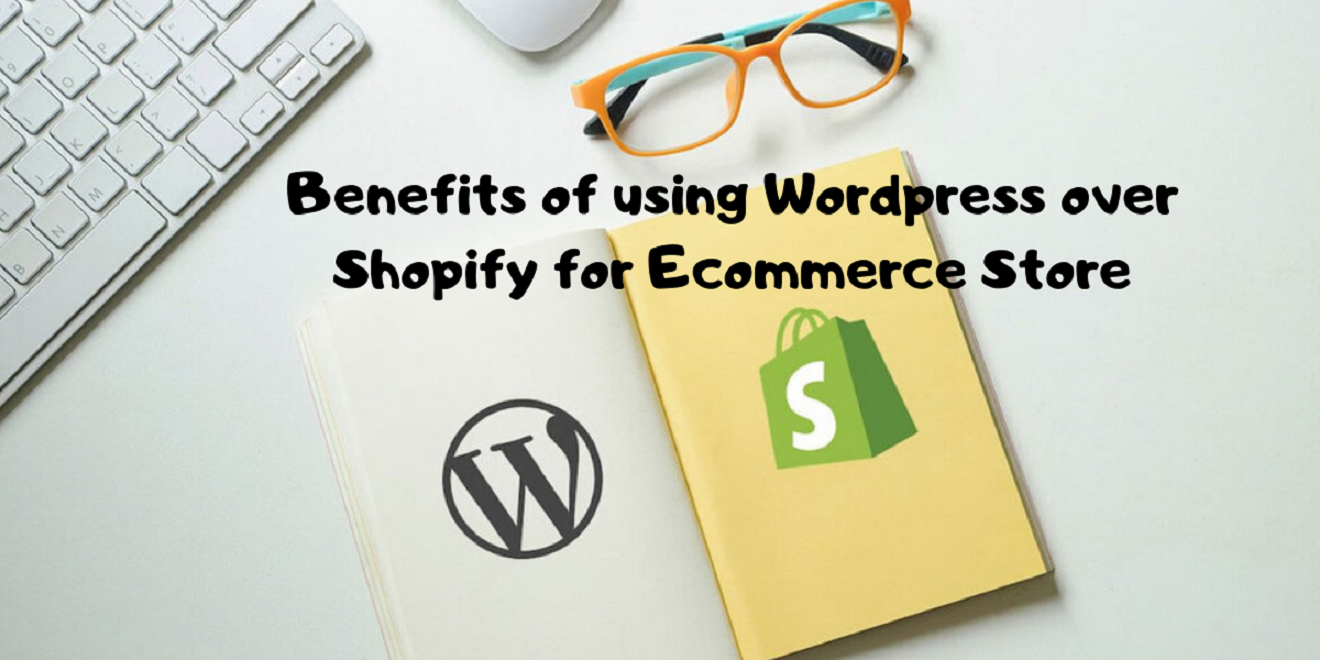 Almost over half a decade, the ecommerce industry is getting more prominence. Since the growth of ecommerce is a continuous ascent, most customers find the Internet safer to make their purchases. And it is always pivotal to choose one such platform that can provide customers with world class ecommerce technology at just fractions of the cost! So, which platform suits your business? Is it Shopify? Or is it WordPress?
WordPress vs. Shopify – Which is the Standalone Option
The first thing that can strike your mind when WordPress is being talked about is that it is a mere blogging platform! And for a blogging platform, it becomes almost impossible to cope up with the latest technological trends which an effective ecommerce store requires. However, scenarios are no longer the same, and WordPress is no longer just a blogging platform! Choosing WordPress means you're choosing WooCommerce which is a plugin and not exclusively ecommerce-only platform, unlike Shopify!
You might think Shopify is the ultimate! However, choosing WordPress can be an excellent decision. We aren't degrading the developers of Shopify! After all, this web application is designed brilliantly, giving the allowance to merchants develop and launch their online stores. It also offers a wide range of templates which can be customized to meet business's requirements for branding. What makes WordPress better than Shopify is the advantage of using it in a more versatile way. To put things simply, WordPress helps you boost your business branding in a modified manner, without involving any complicated process.
Another fundamental benefit of using WordPress for your ecommerce development company is, it has two versions available – Hosted WordPress and Self-hosted WordPress.  While the Hosted WordPress is nothing unlike Shopify, the Self-hosted WordPress is software that can be downloaded from wordpress.org. You can install it on the web server.
Shopify happens to be a dedicated ecommerce platform, giving you the allowance of building your online store. Not only that, it also hosts sites and gives the required tools. But things become better to handle when you're using WordPress! Since it's an open-source platform, you get the license of hosing sites. The best part is that you get to install the plugins such as WooCommerce for the ecommerce tools. Mentioned below are the evident benefits of choosing WordPress over Shopify.
1. Comes with a Responsive Web Design
A WordPress website can get installed within a couple of minutes, without technical expertise. What a business owner requires the domain name plus an account for web hosting. It can either get installed through WordPress hosting provider or get uploaded from wordPress.org directly. While using a website design, you can get the benefits of responsive web technology automatically without the need for developing individual websites for individual devices.
2. Upgrading the capabilities of the website is easier with WordPress
Adding newer functionalities and features can be cumbersome for the traditional websites. This is true especially for those created by using some sophisticated platforms. This is one opposite for the sites based on WordPress. As a matter of fact, there come the plugins which can easily get installed within minutes. Furthermore, its community is active and the best practices are sincerely documented. In case, you require adding newer features to the website, you might get them through the documented features installed by other WP users.
3. Perfect for effectively marketing contents for your business
In a world of ecommerce marketing, fresh contents play a significant role in marketing individual businesses. Incorporating quality contents remains to be a pivotal marketing strategy! Using WordPress is, therefore, beneficial! Within a fraction of a second, you would be able to update the content of your website! You can do that as frequently as you aim at, and that too, without any inclusion of complicated steps. Updating the design of your site is also easy with WordPress. And by frequently updating your contents and providing quality, your organization can be built with credibility.
4. You get the overall control over the website
Using WordPress is amazing because it lets you have the overall control over the website. Other than that, it offers a lot of tools, plugins, integrations, themes, and more, thereby giving you an opportunity of combining your digital store with other purposes like corporate pages, blogs, portfolios, and so much more! Since WordPress is extremely compatible with almost everything anything on web, it becomes a safer bet to choose this platform over Shopify. Plus, the great thing is that, you can choose either free or premium option, depending on the budget!
5. You can make you own choice
Choosing WordPress over Shopify absolutely sounds a better idea, especially for the startup business owner who requires concentrating on the ins and outs of their business! But then, yes, choosing WordPress would charge you when you get hold of the most effective options available. However, you are sure to have a full control over your website! And by that, we mean, you can choose either free or paid services available. The best part is that you only require paying for a few things!
6. An Amazing Website Builder
WordPress has an open-source CMS, free as well as paid services, intuitive interface for the beginners, and more. Not only does it give you the ultimate control over the site, it happens to be the best option to build a multipurpose site!
Thus, WordPress happens to be the most effective website builder which is surely far ahead of the competitors. By giving a tough competition to other such options, it has become one of the leading platforms in the market. Technically speaking, Shopify is considered as one of the popular platforms for ecommerce store but WordPress happens to be a safer bet due to the reason! Using WordPress, therefore, brings in a lot of advantages for you! This concludes the guide to why an ecommerce development company should choosing WordPress over Shopify.