Best Photo Sharing Applications of Android and iOS
Nowadays picture sharing is quite common. First digital cameras were used for this purpose but now every good smartphone has a great camera to capture a beautiful picture but just taking pictures is not enough, everyone wants to share their pictures with their friends and family from their smartphones as it may be iPhone, iPod, iPad or an Android Smartphone.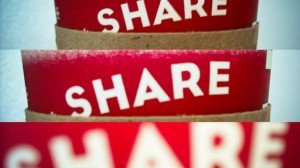 Here are some best photo sharing applications that can be used to share pictures from your smartphone.
Instagram
Instagram is a free and online picture sharing video sharing and a social application, from this pictures can also be shared to different social networking sites like Facebook, Twitter, Google Plus and Tumbler. It was created in October 2010 and its one of the most fast growing application it has millions of users in august 2011. Instagram announced that 150 million pictures were shared through Instagram. It can be used to apply different filters to your pictures before uploading or sharing them. Pictures can be liked and commented upon its platform it very alluring and this application can be used from Windows and Mac as well.
Photobucket
It's an image sharing application just for android users and it is expected that its iOS version is going to be released soon as it's a very famous and fast growing application for videos and image sharing, its one of the many advantage is that you can link the uploaded pictures to different sites it's a cross platform application which can also be used on windows, picture can be edited and different filters can be added on them and the pictures can be combined to make a combo picture. It's a really nice application to use for sharing pictures with your friends and family. And you can comment on your friend's pictures and like them as well.
SphereShare
Sphere share is currently an Android application but it will be soon launched for iOS. Its speciality is that you can upload panorama pictures from your android smart phone and share them with your friends. Pictures of 360 degrees can be uploaded and can be seen with the 3D view, which feels like it's real. Pictures can be liked and commented upon and users can upload and download the pictures and share them on social networking sites like Facebook, Twitter, Tumblr and Google Plus.  And you can also sign in in this app through your Google account.
Wink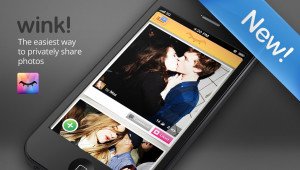 You have personal pictures and you just want to share with someone special in your contacts. Here is the right app for you. As it's a private picture sharing application and from this app you can directly share pictures with your contacts. It also syncs your contacts from your phone memory, so you don't have to add people on your own.
Flickr
Flickr is an image sharing and video sharing app. It is a cross platform which can be used from Windows as well as from Smartphones, it was taken over by Yahoo In 2005. Its network has millions of pictures which you can go through.
If you like another photo sharing apps then please share about it and your thoughts inside the comment area.