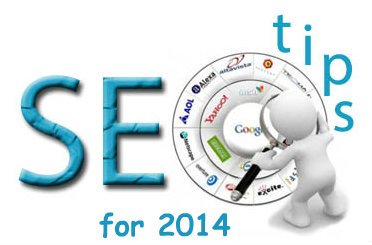 The Best SEO Tips for the Year 2014
SEO is always an emerging trend which is keep on changing, and for the year 2014 it is no different at all. During an SEO research I have noticed that nowadays a particular keyword phrase is showing more results which all webmasters are keen in searching for which is none other than "SEO tips for 2014".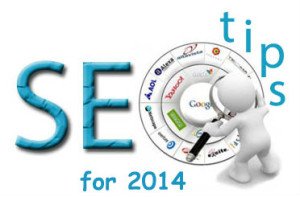 Google Hummingbird and Penguin 2.1 has rocked the SEO world in 2013 and it's a damn sure that Google will continue its chase with the unleashing animals to surprise all webmasters!
So what is awaited for the 2014?
Here are few things which I assume to be more important for the upcoming year to your SEO boost:
Mobile SEO is getting huge importance than ever
Does your website is optimized for mobile search and have responsive designs enabled? If not your website is going to get in trouble!
Because currently the quantity of mobile search is getting larger and people use their mobile devices more than laptops. Mobile SEO is strictly restricted with the count of user experience, responsive website themes, a good layout and the loading speed of the website.
Google's distinguished Engineer, Matt Cutts has also told about this at an event that Mobiles responsive is important and it is of course more social.
Benefits of using Mobile Optimization:
Better user-friendly layout
Possibility of gaining more audience and visitors as well as the arrival of Google bots.
Improves your ROI and eCommerce too.
The downside of Mobile SEO:
Improper use of canonical URL will impact your Page Rank.
Wrong codes will disrupt layouts of the website.
Social Signals
With the lot of social media platforms being evolved, social signal will possibly play a huge role in the SEO world.
The more shares, likes, tweets, +1's all matters a lot and earning it will increase the chances of making your site go viral!
"Social signal = Traffic Generation"
There are over a million of active social media users on daily basis so it makes a lot of sense to include social signals in your SEO blueprint!
Merits of using Social Media:
Increases the authority and influence.
Increased social signals will boost website traffic.
You can able to choose the right one among the wide range of social media platforms.
Drawbacks of implementing Social Media:
Difficult to find the best platforms that fits your business.
Any mistake can immediately influence your reputation.
Costs some money in choosing a right platform for a challenging job.
Content Marketing is getting more serious
Business sites as well as blogging sites are much different when compared to the days in the past. It is full of waste if you are doing the old way of blogging.
In order to survive in this power packed internet marketing industry it requires immense sources with right content marketing strategies. Without this, none can get behind of their competitors.
In today world writing great quality content is not enough! Pushing the content out to the people's attention is obviously essential. Gone are the days where slow and steady wins the race 😛
Nowadays, fast and furious will win the race of SEO. Getting out to the safer zone and attracting traffic is more important. It is always necessary to remember that if you are working cent percent on your content, you must need to take 200% of efforts in marketing your content!
Great article has no meaning when it is does not reach the intended audience.
Benefits of using Content Marketing:
Again this will bring huge traffic.
With the time and efforts spent will raise your ROI.
Reaching out to the targeted visitors.
Limitations in Content Marketing:
Outsourcing could be expensive.
Time consuming.
Hope this information will help you out with better ideas. Please do comment your opinion or suggestions because I'm sure you will have better ideas than I do!
About Author: Amy Jasmine is a freelance internet marketer at a renowned SEO company in Chennai who also loves to blog and share inspiring and exiting stuff about the latest innovations and happening in the SEO world. She's craze on ghost writing about the trending technologies. Catch me over Google+ at Chennai Webs.