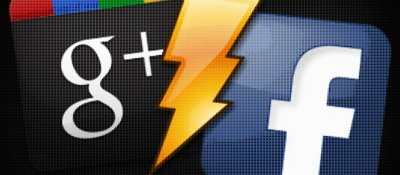 Which Is Better For Your Business: Google Adwords Or Facebook Ads?
Paid advertisement is one of the most effective lead generation marketing strategies. This strategy lets you reach your audience base easily and in a short spun of time. There is an increasing competition however, and paid advertisements have become a necessity for lead generation increase.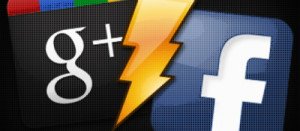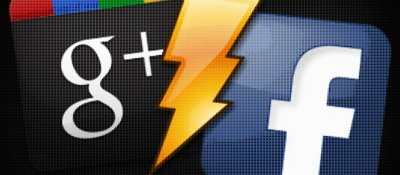 There are two online ads industry giants today – Google Adwords and Facebook Ads that offer paid advertising models. In recent years, Facebook has been on the top spot in the Social media sphere but Google still controls most of the web traffic. It is often difficult for advertisers to decide where they should focus on especially as the battle continues between these two giant platforms.
The nature of your business should however guide you in deciding which one of the two will bring ROI for your campaigns. Here is a complete comparison between these big ads behemoths- see how they stack up best for your needs.
The strengths of Google Adwords:
One of the biggest advantages of Google Adwords over Facebook ads is that, it provides the perfect avenue for businesses looking to drive traffic to convert clicks for certain products into purchase.
Compared to Facebook, which offers a more traditional way of ads display, Google Adwords has a wide range of advertising options including; Google Display Network and Google re-marketing or re-targeting. This involves showing ads to visitors based on the history of the web activities on the site. It allows marketers to follower their visitors as well as show ads to them across Google Display Network, unlike Facebook whose ads are only showed on its own site.
Google AdWords is more popular– Consider someone looking for a web design company to reconstruct their site. They will most likely go to Google and search for the web design company. The point is that, AdWords allow advertisers to promote their products to people who are already searching for their products or services.
Better quality– AdWords allows advertisers to target buyers by bidding on certain keywords and targeting a specific location, and that is the gist. It is easy to target your audience particularly if you have an experience with PCP.
The downside of AdWords:
With Google AdWords, you don't have the capability especially while using the Google Search Sites option to target a specific group of users.
Learning curve– there is a learning curve with AdWords that make it difficult to see success with your campaigns. It requires time to learn these strategies in order to build a profitable campaign. During the initial stages, one may end up spending a lot more than what they make.
Final thoughts on AdWords:
For display ads, Google Adwords edges Facebook Ads since it has a superior CPC performance, better targeting of ad options and numerous formats of ads that are not available with Facebook ads.
Strengths of Facebook Ads:
With Facebook Ads, you can target a specific subset of users based on their profile parameters which you specify while setting up the ads. You get to target your ads to a demographic that will most likely purchase your products or services.
Facebook Ads tend to be less expensive compared to Google AdWords. Simply, the cost per click on Facebook is less than that on Google. This is because of the large competition between the two, and less demand for Facebook ads. However, there have been amazing campaigns from Facebook ads. If you are therefore looking to integrate a contest or any other incentive into your Facebook page, then Facebook ads are the best to use.
Beside the less cost, Facebook Ads allow advertisers to make use of photographs or other graphics as part of the standard format of the ad. In comparison to Google AdWords, Facebook Ads are the best since advertisers using AdWords have to use attention grabbing graphics if they want to create banner ads that will serve on Google Display Network.
Facebook- More advanced for Ads:
Facebook as a lot of advanced targeting methods. Besides the basics, they include education and the 'liked' pages (connections). Your ads will be visible to other people who aren't even searching for your product or service.
Final thoughts of Facebook Ads:
Facebook ads offers the perfect avenue for businesses looking to develop brand awareness and messages for certain niches.
Conclusion:
That said, you can try both to discover the one that best suits your business needs, but evidently, Google Adwords seems more superior because of the more advertising features and enormous options. At the end of the day however, both of these two behemoths can be highly productive, efficient and offer great flexibility to online marketers.
About Author: Robert Bryant is a blogger and works with MaxWell Systems – Construction Software. He likes blogging about online strategies that are related to Social Media, Online Marketing and Legal issues.