The holiday season is finally here, and pretty soon there will be some much needed time off to spend with friends, family and hopefully lots of good food. But while the holidays are supposed to be a break from work and real life, it is important for bloggers to keep at it and continue to have their blog on their mind at all times.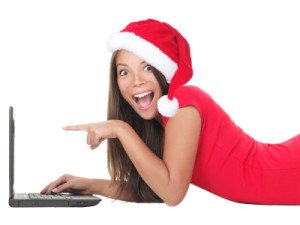 Here are a couple reasons why:
1. Inspiration
The holiday season is a joyous one, whether you are religious or not. It's also a time when many get to travel, whether just to visit a relative or to go on an actual vacation. The result of this is that there are many things going on from which you can draw inspiration. The inspiration you get from these few days can often be the source of a number of blogs, helping you fill any empty spots on your calendar.
2. Pictures
The holiday season will undoubtedly mean having a camera in close proximity at all times. Use this to your advantage and take as many pictures, holiday or season related or not, that you can use for your blog.
However, there is more than just keeping your blog on your mind. It is important to actually write and publish posts during the holidays, mostly because you're not the only one with free time over the holidays. Most if not all of your readers are also free as well. In this way, there is more potential for you to attract new readers. In addition, if there is someone you've been trying to get to read your blog like a boss or co-worker, this is the time when they'll finally get a chance to go ahead and have a look.
As a result, it is important to keep blogging throughout the holidays. You will want to show people that you are dedicated and thorough, going so far as to posting blogs during your time off.  This will help you impress those you want to impress and draw in new readers who are not getting new material from the blogs they currently follow. A lot of your competitors will likely not be uploading new content during the holidays. In truth, the holiday season is like a luxury rehab. It's really nice and enjoyable but there's still work to be done.
Another good way to remain active is to use this time to catch up on your reading and commenting. Respond to all of your followers, and comment on some of their posts too. This is a great time to forge relationships with other bloggers, which will in turn get them to link to you and ultimately bring you more readers.
Lastly, a great way to take advantage of the holiday season is by doing something special. One idea is to collaborate with another blogger to do guest posts on each other's blogs. This will allow you to advertise your writing to an entirely new population of readers, a great way to get new followers. You can also take a break from actually writing and do something different, like posting holiday related videos and pictures or creating a holiday gift guide. All in all, the holiday season comes with great opportunities to get new readers. It would be shame to pass up on them.
About Author: Courtney Gordner is a passionate blogger/journalist, you can read more from her on her blog, www.talkviral.com