Everyone who is even slightly familiar with the world of SEO knows that link building is one of the most important aspects of search engine optimization. It's those relevant inbound links pointing to your site that help your site achieve higher rankings in the major search engines and drive targeted traffic to your website. As the search engines get smarter in every update, the safest way to build quality links is to earn links with free, interesting and useful content. Here's how you can go about it.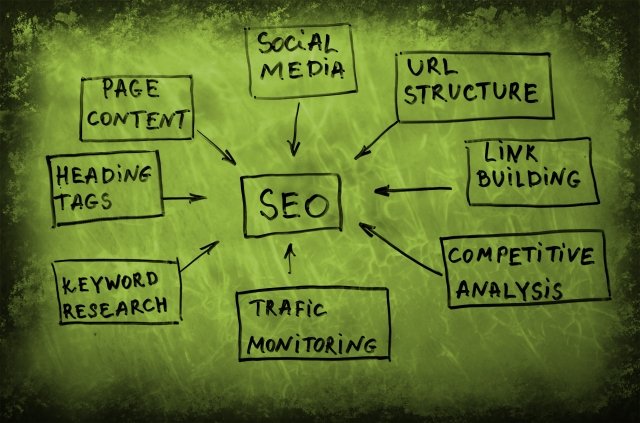 Quote Bloggers in Your Blog Posts
A good way to use free content for link building purposes is to quote other bloggers in your blog posts. But instead of just taking their words and making them your own or putting some quotation marks around their content, add the quote to your post with quotation marks and then provide them with an inbound link for their blog. Just be sure that the blog doesn't have any content usage restrictions in place and keep your quote short to prevent duplicate content issues that would harm both your organic search rankings and theirs.
Create Infographics
If you've been wondering why there are so many infograhics on the web these days, here's why: Infographics offer a powerful way to get free content because they encourage social sharing and entice bloggers and site owners to embed them onto their sites. If you don't know how to create an infographic, there are tons of free tools out there today which teach newbies with no design skills how to go about it. Once you have your infographic created, you must be sure to include a custom embed code that anyone can use to put your infographic on their site. Of course the code has to have a link back to your website. To avoid building all your links around one keyword phrase, every now and then change the anchor text so it includes another one of your keyword phrases.
Build Relationships
By far, the most popular way to build links is to build relationships online. Yes, that's right, get to know people. For example, if your business is about offering computer training classes online, find a few leaders in the online learning industry as every industry has its leaders. If you can get on their radar screen and offer them something of value, you should be able to obtain a link from them. When you find these leaders, don't just shoot them an email and ask for a link or the opportunity to guest post because there's a 99 percent chance they'll ignore you. Instead, visit their blog daily and try to be one of the first to comment on new posts. You can also follow them on social media to engage with them.
As you engage with these leaders consistently, you'll become familiar to them wherein you could later ask for a link or a guest blogging opportunity. It's all about being subtle and polite so don't think this is a method that's going to work overnight because it won't. But, if you are successful in gaining even one very valuable link from an industry leader, your website will get a big boost in the SERPs wherein you should see a significant rise in traffic.
About Author: Nick Cowan is an experienced online marketer. He blogs about SEO and content marketing.