Business, as you can realize, is changing at a fundamental level. However, some entrepreneurs are convinced that it won't affect their business.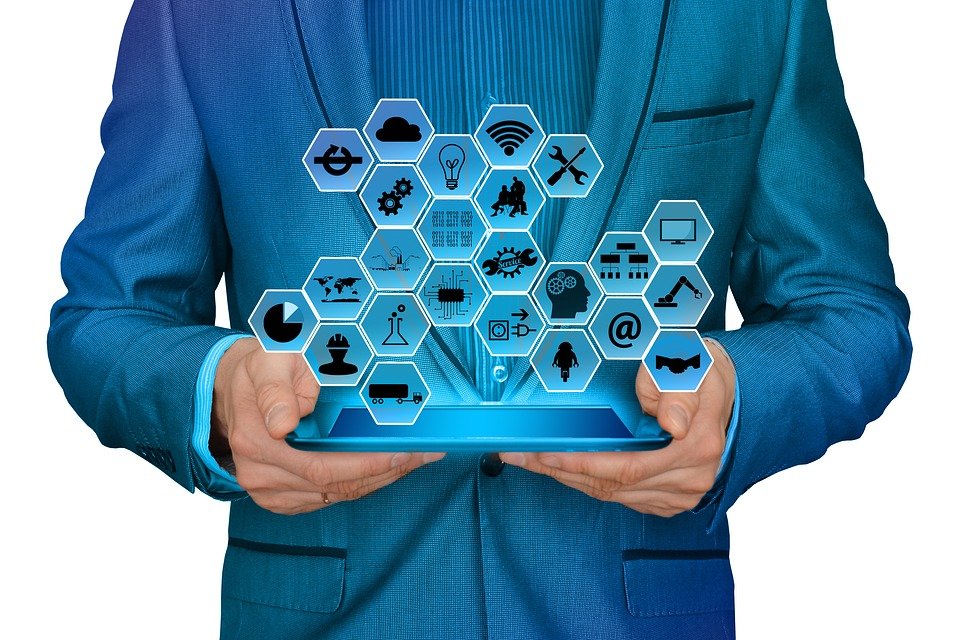 Some of the mind-boggling challenges of today's business are managing increased data, generating detailed reports, gaining critical insights, ensuring flexible reporting features. Besides these, handling a variety of special projects that cover predictive analytics, data mining, governance, risk and compliance management and data warehousing are other challenges enterprises are facing today.
Given to that, adequate data analysis and business intelligence are important to establish a strong industry and ensure the future of your business comprehensive. Many enterprises are implementing business intelligence & analytics tool to meet their business challenges and enhance growth.
Business Intelligence & Analytics Tool and Its Key Features
Business intelligence analytics tools are powerful insights at your fingertips. They empower you to leverage data and convert it to actionable information to benefit your organizations.  These tools are revolutionizing the industry today. Businesses are making use of them due to many reasons. The tools help enterprises get the right information, integrate and discover data on their own, create and share interactive reports.
Besides all these, a well-featured technology empowers you to remove guesswork, have a quicker response to business-related queries, acquire important busies metrics, gain valuable insight into your customer's behavior, develop efficiency, conduct a better inventory and much more. These are the top reasons business intelligence & analytics tools are being used.
Here are some key features:-
Data Analysis
The technology comes with data analysis feature. By using it, you can analyze a large volume of data to produce detailed, on-demand reports. Further, the data can be used at all levels of your organization.
Dashboards
A technology-equipped tool is designed to have interactive and user-friendly dashboards, which allow you to understand and analyze reports easily.
Mobile Business Intelligence
This comprehensive mobile-friendly software application brings together powerful business intelligence. Depending on your feasibility and convenience, you can use all BI applications on any mobile. Thus, you or your managers can easily access information from anywhere at any time.
Multilingual Support
The software available in the market features multilingual support, which is good for businesses across the globe. It can support the languages you need that will be easier for employees across geographies to fully understand the information.
Multi-tenancy and Data Security
A multi-tenancy and data security feature is another hands-on specification of the business intelligence & analytics tools. With that, different groups or users can easily access information based on their job profiles and needs. All critical data and information are secure the BI and analytics tool restricts users to access confidential information, ensuring enhanced data security.
How Does It Benefit Your Business?
Unlike, separate BI system and Data Analysis software solutions, business intelligence and analytics software is a combination of BI and data Analysis features. It is a modern enterprise reporting platform that can scale to thousands of users.
The software is equipped with advanced features that are helpful for reporting, managing supply chains, handling materials, presenting technical insights and recording a wide range of external and internal business activities based on the data collected.
Not only this, it is a significant approach to a young upstart as well as established business.  There are many upsides to the tool, and enterprises are using it.
Find how business intelligence and analytics can benefit your business.
Boost productivity
Unlike traditional data gathering methods, the business intelligence and analysis platform empowers you to compile and analyze data and create the reports at the click of a button. Thus, it frees up time and resources.
Streamline operations
When this system is put into place, you and your employees have the ability to make detailed insights into your business operations. Your experts can pinpoint the areas that need to be modified to streamline operations.
Eliminate guesswork
Don't treat your business almost like gambling. You should not let executives depend on the option of 'guess' or 'gut feel.' When it happens, it means you lack the comprehensive business data to form a dependable structure. A company based on the BI platform has accurate data. It can update in real-time, trend and forecast. It empowers your executives to predict "what-if" situations and eliminate the need to guess or estimate.
Insights into consumer behavior
Investing in BI & analysis system boosts your ability. You can analyze the buying trends of current consumers, i.e., what consumers are buying. And once you are able to understand that, you can use this information to develop products that match the current consumption trends. As a consequence, you can improve your profitability.
Improve visibility
If you improve your control over important processes in your firm, you can detect any particular area that needs improvement. The business intelligence and analysis lets you have improved control over various processes. Thus, you can revamp the areas.
Conclusion
Based on the features and benefits, the business intelligence & analytics seems to be an excellent platform for your business growth. It is a tool suitable for business of every size. But, before choosing any software platform, do a lot of research and understand all its features. Rest assured whether the software application is going to benefit your organization.
If you want more information about business intelligence and analytics software, write in the comment box.