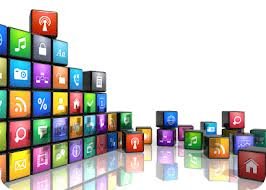 Business Success From Inspired Mobile App Development
Make no mistake; mobile apps are fast becoming the number one choice for customers to connect with businesses. Recent Nielsen research showed that people are using mobile apps on their smart phones and tablets much more often than they're using mobile websites, and this trend will continue.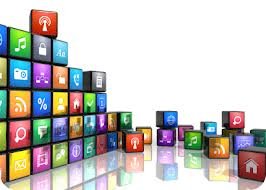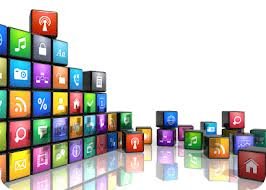 If you're running a business and haven't developed some solid ideas for using mobile apps in your marketplace, you can expect to lose out to those companies who have already launched or are now developing new mobile applications.
Start With A Solid Strategy
Getting effective mobile apps to market starts with good planning.  Your customers need to find your app so valuable and appealing that they can't help but use it. Without providing value to the customer, i.e. solving a customer need, the app is useless.
Whether you use an app development company or have on-site development staff, do as much research as possible to learn what will satisfy your customers and what works in your market space. In other words, get the app to the people that want it.
A solid mobile app strategy also means getting everyone involved and committed to the changes that these apps can generate. Launching a successful mobile app will have implications for the entire organization, not just the marketing or technology areas, and everyone needs to prepare for all possible outcomes.
Specific App Development Tips
Impressive mobile app development requires several key ingredients.
To start, each app should have a specific reason for existing. Once you define the specific objective of the app you can create the features to meet that purpose. Don't try to develop an "all-purpose patty" application–it won't succeed. Instead, plan on creating several apps that each hit a targeted area of need for customers.
Before the app goes to market, set up specific ways to measure how well its succeeding once downloaded. You can evaluate the amount of time the app is used or the amount of money spent through the app or even the number of downloads. Choose what works best for you.
Test, test, and test again. This will prevent launching an app with issues that will annoy your customers or, what's worse, send them to your competition. Perform quality checks all through the app development phases to catch and fix problems as you go.
Once the app is launched, consistently follow up with your customers for feedback and then inform them about updates and fixes. Once customers know that you will listen and act on their comments, they'll not only stay loyal but will spread the good news to others.
Mobile apps are the future of business, so start developing and marketing those ideas now before you're left behind.
Software Developers India (SDI) can create and build effective mobile apps to take any size business successfully into the future. From Android and iOS to Windows and BlackBerry platforms, our expert developers work with you through every step.
About Author: Sakshi Sharma is working as mobility strategist at SDI and author of this article. She loves blogging and has vast knowledge on Mobile & Web app development. She can be reached at [email protected] or call on +1.408.802.2885 . For more details Please Visit www.softwaredevelopersindia.com or Follow us on Google Plus to learn more!