What is Chatbot and Why It Is Important to Add in Your WordPress WebSite?
No surprise, 2020 is quickly approaching and all set to bombard websites with the new range of challenges…So being a WordPress website owner, have you sorted the best strategies for 2020 to stand with the competition?
If not yet, then remember Artificial Intelligence-driven Chatbot can be a real game-changer in 2020.
From the last few years, a chatbot is the hot talk of the town. But I know many non-techies are clueless about this term "Chatbot". So before understanding, why it is crucial to add in your WordPress site, let's understand; what are chatbots? Why are they such significant opportunities for your website? Why has it become important to add Chatbot in WordPress website?
Ready? Let's say hello to Chatbots and don't be surprised when they talk back…
What Exactly is Chatbot?
A chatbot is an AI application that stimulates live chatting services with a user in natural language through text or voice messages. This software is powered by some rules and artificial intelligence that brings both computer and humans at one common platform and allow them to chat in a common language. Chatbots or virtual assistants are some of the industry's newest tools designed to simplify the conversation between human and computers.
Now you must be wondering that how would machine determine the answer to your questions? Let me resolve the mystery…
Chatbots are the most innovative and promising technology that leverages Natural Learning Processing (NPL) to answer your queries and to formulate responses by analysing the user data and algorithms.
Rest you can hire the best WordPress plugin developer to understand the development process and how easily you can integrate the Chatbot in your website.
Why Have Chatbots Become So Important Today?
A chatbot is technology-driven applications that streamline interactions between people and services, enhancing the overall customer experience. At the same time, these applications provide companies with an excellent opportunity to improve the customer's engagement process and operational efficiency by reducing the typical cost that you invest in customer services. But human support plays a vital role only in configuring, training and optimizing the chatbot system.
Why Is It Important to Add Chatbot to WordPress Website?
"I think chatbots are the future of engagement between a fan and a brand or celebrity." by Christina Milian.
While live chatting or virtual assistants are quickly revolutionizing the way customers getting support and assistance at your site, many businesses are leveraging the advantages of chatbot in WordPress. If you are still untouched with the Chatbots, then it is high time to understand the benefits of Integrating a chatbot with your WordPress:
Uplift the Customer Service
The biggest reasons for implementing the human-like chatbots are, they programmed to follow some guidelines instead of reacting according to the customer's mood. Even when customers act rude or use abusive language, Chatbots will still treat them politely and with respect. This leads to a high level of customer satisfaction to all your website visitors.
Availability of 24*7
Unlike human attendants, Chatbots are available 24/7 and can quickly respond to customer query at any time. Immediate reply to customer's question will not only improve the customer service by enhancing the accessibility of your product and services but also minimize the risk of losing any sales. Proactive customer interaction means you can address any issue before they contact you.
Keeping you Up with Latest Technology
According to the survey, a significant percentage of customers are using messaging platforms like Facebook, messenger, etc., powered by chatbots. Why not deliver the same comfort of conversation at your website as well? With the integration of chatbots, keep your business up with the latest market trends and make your business accessible to more users. That's not all! A potential customer can seek information regarding your services and product directly through the chatbot.
Monitoring and Evaluating the User Data
Adding the features of chatbot in WordPress website allows you to gather all the essential information of the customers. By analysing and evaluating the user data, you can gain valuable insights and determine what they like or dislike. This will ultimately help you innovate the services accordingly and deliver services based on their demands.
Work Automation
While repeatedly answering the same question over time will get a tedious job and increasing the chances of creating errors and minimizing the productivity of workers. Chatbot for WordPress can automate such repetitive tasks to ensure they are done faster with more accuracy. Integration of Chatbots in WordPress can increase productivity and notify you in time to correct bugs.
The best features of chatbot in WordPress is that your customers remain satisfied with virtual assistants as it ensures an instant solution to all your queries.
What are the Best Chatbot Plugins for WordPress?
Chatbots are becoming increasingly popular and encouraging many businesses to adopt this technology. There are different plugins and tools that you can use to develop a chatbot to meet different needs. However, depending on your use and business nature, you want some chatbot technologies that perfectly fit your growing needs. To attain the desired results, it is important to integrate the right set of different techniques or adding the best WordPress chatbot plugin can be your solution.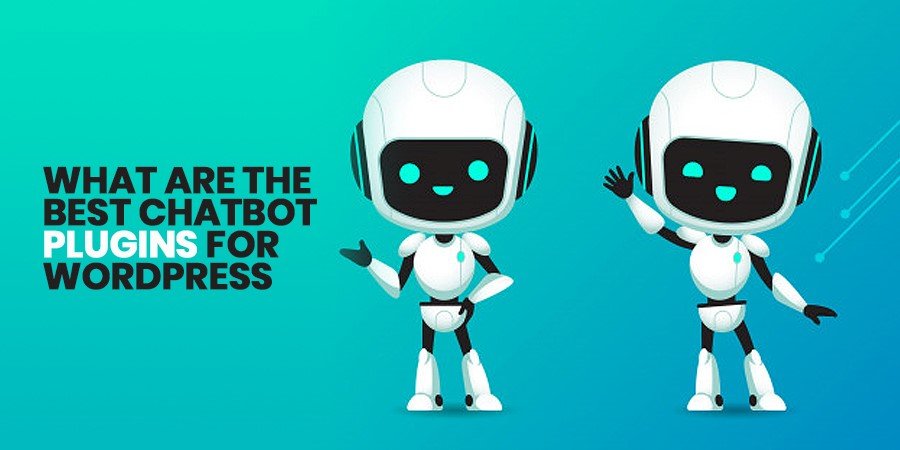 Let's unlock the top chatbot plugin for WordPress, that I'd like to recommend you that increase the customer services of your site:
WP Chatbot – A Unique Chatbot Plugin for Facebook Messenger and Auto Chats
Have you been trying to find the one-stop-shop solution to automatically send news and updates to all your subscribed users with the help of Facebook messenger? If yes, then WP Chatbot is the perfect tool to perform what exactly you have envisioned for your WordPress Website. As this plugin is simple to install and easy to integrate into your website, many businesses are leveraging this tool for both live and automated chatting.
Collect.chat – Best Chatbot Tool to Collect WordPress User Data
Collect.chat is considered as one of the best WordPress chatbot plugins that widely used for collecting data from many WordPress users. With the help of collect.chat, you can accumulate customer feedback systematically. While it is super easy to install with the help of the best WordPress plugin development company, so there is no need to get indulge in the lengthy installation process.
IBM Watson Assistant – The WordPress Chatbot to Provide Training to Visitors
Let's say hello to the most advanced chatbot tool based on IBM's AI assistant Watson. With the help of this plugin, you can seamlessly add a chatbot to WordPress and provide training to help visitors in various ways. Right from answering questions to delivering information to offering help, IBM Watson Assistant can handle everything with perfection. This chatbot empowers you to train a large percentage of customers in a few minutes by frequently answering their questions. The best part is, you can hire the best WordPress plugin developer to customize the appearance and location of your chatbox.
Virtual Script Chatbots – Add Customer Support in Various Languages
You can cut down the language barrier in your site by simply adding this excellent chatbot service that offers automatic support to customers in their choice of language. From English, Russian, French, Arabic, Spanish to much more, Virtual Script Chatbot can communicate in any language. This type of chatbot comes up with a small price tag, but you can leverage 30 days free trial option.
Bostify – Best Chatbot Plugin for Beginners
Whether you are a novice or a professional developer, Bostify is the most straightforward chatbot plugin to use. There's a drag-and-drop design that makes building your chatbot interface far simple. It also offers you plenty of analytic options to help you improve your WordPress chatbots over time. While it is easy to integrate this chatbot with WordPress but you will need to avail the paid one to create a website chatbot.
How to Add Chatbots to Your WordPress Website?
Integrating the live chat to your website is a fantastic idea to engage with your users and answer any questions they might have. While you will get plenty of Chatbot WordPress plugins that will serve your purpose instantly, but the real challenge comes when you need to configure the chatbots in WordPress site.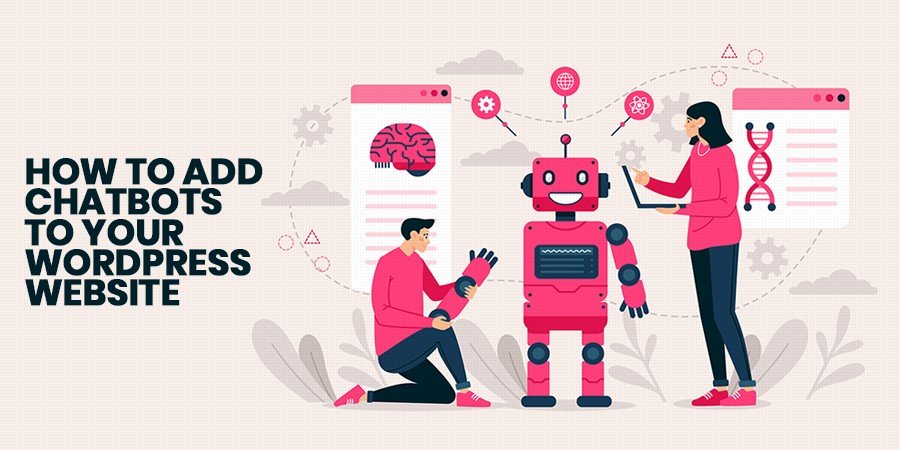 Well, to get started with the chatbot, you need to use a third-party service to develop the chatbot, then find the way to implement both at your site. Sounds complicated? No worries, search for the best WordPress Plugin Development Company that can handle the task like a pro.
Ending Note
Hopefully, you enjoyed reading this post, and at the conclusion, you can't deny the fact that installing Chatbot for WordPress website can add a wide range of benefits to the site. From enhancing your web presence to increase potential leads to automating customer support and whatnot, chatbots can be a great addition to your site. No matter whether you are running an e-commerce website, education site or a banking site, a chatbot has become an essential addition for your web presence.
Let us know your thoughts about the integration of Chatbots in WordPress sites in the below comment box…