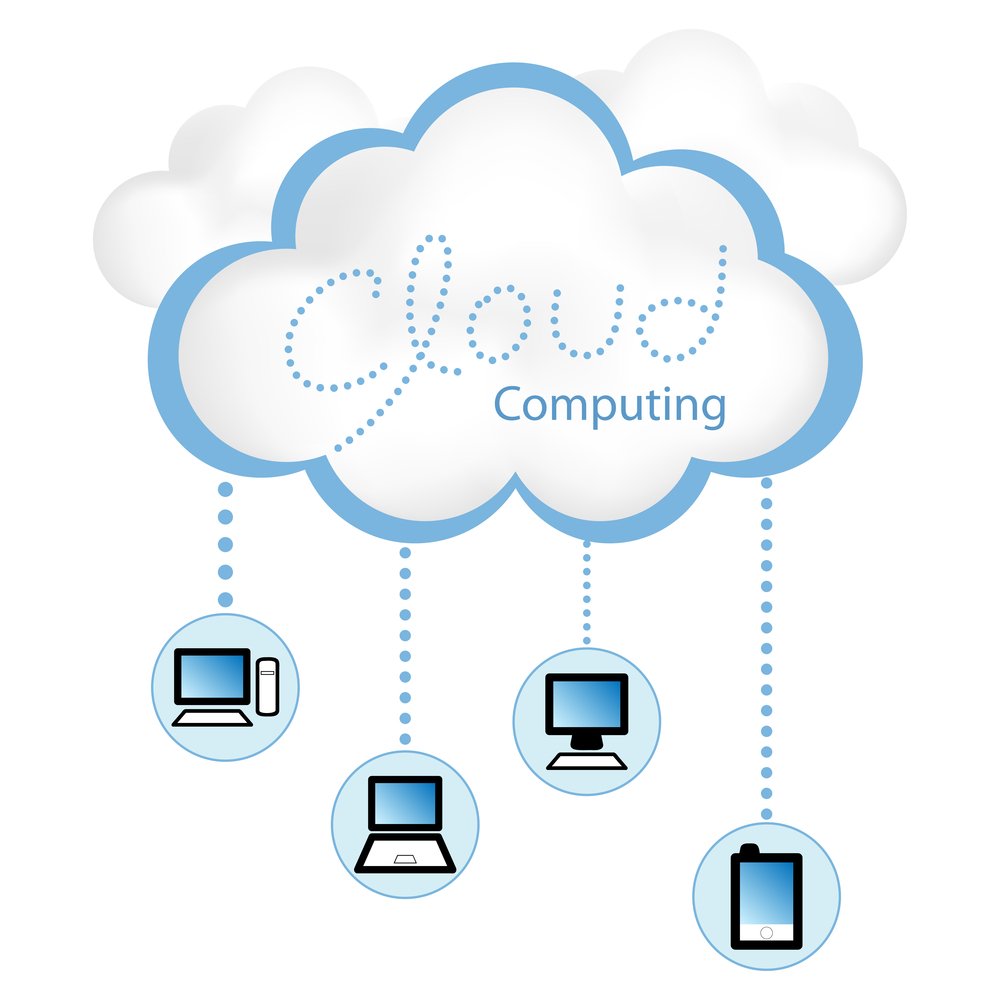 Cloud Computing Has Multiple Benefits For Any Size Business
If there's one problem with the cloud, then it's that few business owners understand just how powerful it can be. Most people think that it just helps save and access files, but it can do so much more than that. Cloud computing is helpful to consumers, but it's real power comes out when a business owner uses it. This will help boost the technological side of your business while giving you an advantage against the competition.
Fast Deployment
Fast deployment is perhaps one of the strongest elements of cloud computing. If you're able to enlist the services of any of the best cloud computing services available to businesses today, using cloud computing is like adding a network to your business without going through the hassle of buying servers and hiring an IT team.
"The ideal cloud implementation provides scalability that automatically responds to your [business] needs." (Page 12 of How To Avoid a Storm In Your Cloud Installation, a free downloadable e-book from ClickSoftware)
Not only can you customize your cloud support, but once you're up and running you can often have Web-based applications installed on your cloud server within 24 hours or less. This is much faster than building a network, which can take days or weeks if you are lucky. Just choose the programs that you want and the cloud provider will take care of the rest.
Large businesses usually commission custom programs, but small business owners can use pre-packaged software that is more affordable and just as powerful.
Less Downtime
What happens when your network experiences downtime? Employees stop working, the IT team has to struggle to get the network back online and you are left tapping your foot, waiting for everything to finish. It often takes hours before your network is back in working shape. How much money would you lose from having your computer service down for nearly a whole workday?
You won't experience that problem with cloud computing. If your server goes down, then the service provider can easily load your information into another server. This will often take a few minutes. You might have to wait an hour or two at most if you have a large installation, but even that's much better than waiting for your IT team to fix the problem.
The cloud provider will be able to work on the servers without interrupting your business.
Seamless Sharing
The traditional network presents many barriers when it comes to sharing information. This is because the servers are much harder to access, but cloud computing allows workers to get files and data right from their smartphone, tablet or laptop.
This mostly impacts large businesses because it's difficult to share files between thousands of employees. At the same time, a growing small business will start to notice these problems, and it's important to alleviate this issue before it hurts your business.
Easy Budgeting
Both small and large businesses have strict budgets that they have to follow if they are to make any money. The price of running a traditional network is always changing. You might have to use more data for certain tasks, or an IT employee might demand a raise. This makes it very difficult to determine exactly how much money you will have to spend.
Cloud solutions are much easier. You can often pay a flat fee for your level of use. If you stay within this level, then you can easily determine how much money you will spend, and how much money is left for other activities.
Powerful Scalability
If you need more power from a traditional network, then a lot of work has to be done. The IT department will have to buy new servers, upgrade the parts or modify the hardware to scale your network. They might even have to turn off several servers as the upgrades are made. This takes time that businesses don't have.
A cloud network will immediately respond to your needs. If you need more memory, then this adaptable network will instantly give you the memory that you need. Hardware upgrades and other issues don't affect you. This allows you to use the service as much as you want without stopping.
App Support
Modern sales and service platforms are taking on a mobile perspective because this can easily unify your team. For example, a field employee can report upsell opportunities to a sales representative via a mobile app. You can easily unify all of your employees by allowing them to use mobile apps, but the problem is that the traditional network isn't prepared for this level of interaction.
Cloud servers work much faster, and they make it much easier for employees to send and receive this information. If you have many different types of employees, then unification will make the business run much smoother.
Conclusion
Cloud computing is very different from a traditional network, and it can take some work to implement it. At the same time, the advantages are tremendous and this can help your business beat the competition. Just remember to properly integrate the cloud so that there aren't any problems.
About Author: Linda Le is a Content Development Specialist for various tech businesses and organizations.