Compliance has often been referred to as the 'ugly face' of cloud computing. Individuals and organizations seek 100% compliance when it comes to intra or inter-country norms and regulatory practices. But cloud service providers often treat this as an uncalled-for luxury and keep it far below in the pecking order.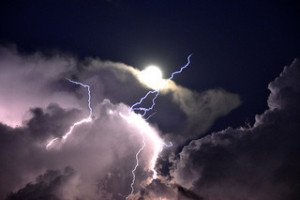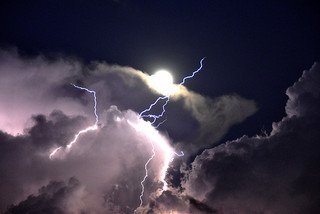 Presence of uncompromising compliance standards is a foregone conclusion. But not every provider concurs.
The Crux
Choosing your cloud service provider automatically comes attached with a daunting task-Understanding how different laws are employed to the different parties under the microscope. In addition to third party considerations, you also need to consider the inter-state, intra-country and even inter-country norms and regulations.
Fundamentally, you're oblivious as to where your data resides on the global map. It could be inhabited anywhere right from your next door neighbor's garage to a server room in Alaska. Hence, with such complexity and geographical ranges comes legal issues, specifically centered towards any data that you want to store, analyze and build your organization around.
Bundles of national & international laws are bound to intervene and hamper your growth if you sidestep the compliance regime for later. This burden rests on the shoulders of your lawyer and cloud service provider.
When you've stepped onto the cloud, know that a single compliance failure can have mind-boggling repercussions such as hefty government fines, lawsuits and possible termination.
Compliance Hierarchy
1. Privacy Compliance
As the name suggests, this is a function of your doing only. Individuals and clients have varied rights with the respect to the data that you store about them based on the country you're in.
Private data of clients should be labeled-"for their eyes only". They can have this data accessed or destroyed at will. Clients have to ensure that their confidentiality is respected and not shared with any third party individuals sans permission.
Additionally, different countries have different privacy laws than need absolute attention as your data might be oceans apart from where you're physically living.
2. Exclusive Industry Compliance
This is respectively a less worrisome genre. Industry compliance varies with the respective areas your business cloud touches. Areas here denote the industries your business or company is a part of or giving services to.
Each separate industry domain [Medical, finance, accounting, etc.] comes with a different set of compliance regulations that should be strictly adhered to.
3. Topological Compliance
Cloud is universal. This aspect might seem like a silver lining, but it just a mere camouflage as it comes with a variety of risks attached.
International storage needs to be simultaneously run with the full-proof meeting of standards and regulations across various countries and continents.
Additionally, privacy regulations in one country might be contradicting the norms of another. So, this line of balance has to be attained prior to data storage and clients should live in the cloud with the satisfaction that their data is safe.
The bottom line is-The geographically dispersed nature of the cloud can't be leashed, but concise SLAs and detailed contracts might prove to be your saving grace after all.
Conclusion
It is a hapless situation that technology has made headway at a much swifter rate than the laws safeguarding it. Even if the cloud service providers seem laidback and unaware when it comes to the most up-to-date regulations, it is your job to do something about it.
Is it a bold statement to say that compliance is the #1 cloud pitfall? You're the best judge!
Guest Post: Fatima Haley, is a technology and gadget aficionado and an efficient writer. Other than working at SIPTrunkProviders DotCom she actively engages in forum discussions, writing blogs, guest posts and articles on topics like cutting-edge technologies [SIP, VoIP & PBX to name a few], latest mobile-apps, cloud hosting services such as QuickBooks hosting, etc.