Everyone has different needs from their web hosting service. Understanding available options and needs will make it easier to find the right choice. The services offered by hosting companies are impressive and usually a better choice than trying to set up an on site hosting infrastructure. Hosting companies have the advantage of supporting multiple accounts and can offer around the clock technical support and expertise. This makes it more efficient to spread the costs of IT staff among all the accounts; a far less expensive solution than paying your own support staff.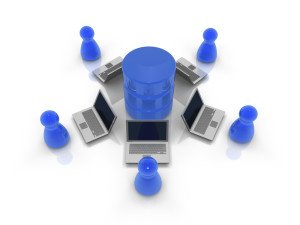 Types of Service
The variety of web hosting services is broad enough to make sure everyone has an appropriate option. The choices range from smaller shared servers to more robust dedicated servers and even more flexible cloud or virtual hosting solutions. As the number of options and access to functionality increases, so do the costs, but for those who have high demands and know how to utilise a server; dedicated or cloud hosting are powerful choices.
Shared Servers
The most affordable hosting services are shared website hosting. Shared hosting has certain features some users will find attractive, but others might find limiting. However, for a very reasonable cost, this is the easiest way to set up a home on the Internet. Those who are running the website will have limited access to configuration settings as multiple websites share the same server. Any changes to the server could have unexpected results for all the sites, so access is necessarily limited.
The Benefits of Sharing
Those who choose shared web hosting services because they are inexpensive, will often be fine with the limited accessibility. Many of the users who are just getting started do not need the most robust hosting product since they do not have the skills or knowledge to use it. This makes sharing more comfortable since there are fewer options to confuse the client.
The Value of Shared Servers
While shared hosting might offer a good introduction for those who need to set up a website, it is probably not a long-term solution if your site traffic grows. The big value is more reliability with your own domain, much better than using a free sub-directory type of service. Shared servers give the website administrators good control over the content and will have a much more reliable connection to the Internet. Since the hosting company provides around the clock IT support, there are no concerns about downtime like there would be if you did it in-house.
Advantages Dedicated Servers
Those who prefer not to share can always secure their own dedicated server and enjoy access to all server resources and options for expansion. These servers can use a variety of operating systems and can install a range of scripts and modules. If there is any custom configuration to add functionality or match an opinion, then a dedicated server is the best option.
Choosing a Host Wisely
With so many choices and solutions, finding a web hosting service that offers the right resources for the right price is simple. There is no reason to be intimidated by the different choices as it is in the hosting company's best interest to connect people and businesses to the right resources. From getting started with shared servers or expanding to dedicated servers running multiple virtual private servers, this is a flexible yet powerful service that will satisfy every client.
About Author: Jake Neeley is a content marketing and social media geek who loves learning, outdoor sports (especially those in Utah mountains), and time with the fam. If you are interested in learning more about web hosting services and the differences between shared and dedicated servers, Jake suggests visiting a provider like UK2.NET. Connect with Jake on Twitter and LinkedIn.