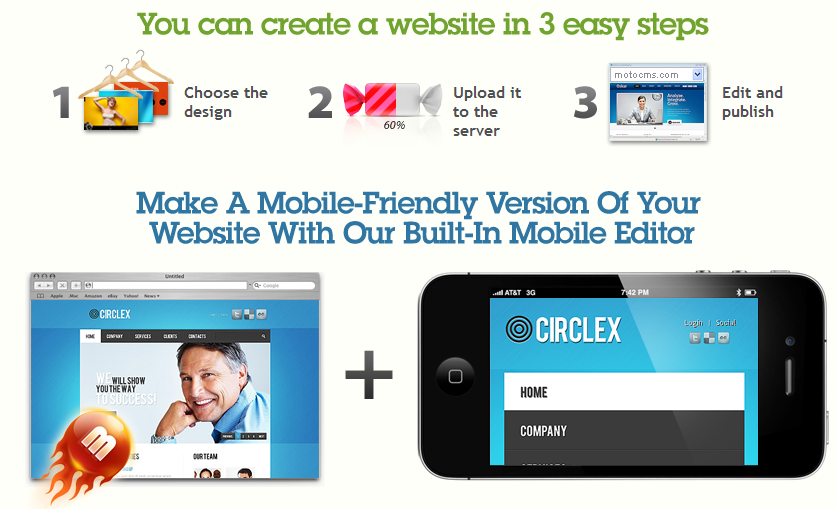 How To Create A Mobile-Optimized Website Without Coding
Setting up a website without knowing HTML is a reality. What was a time- and energy-consuming challenge a decade ago, is just a cakewalk today. Building websites of any complexity is now as easy as creating and managing social media profiles if you opt for a DIY website builder. Online website builders simplified the process of site creation and maintenance by employing super convenient 'drag-and-drop' and What-You-See-Is-What-You-Get content editing principles.
In this article the focus will be on some of the most popular site builders that allow creating mobile-optimized websites. The learning curve for these platforms is very small comparing to figuring out CSS and HTML. It's important to note that there are site builders for professionals and newbies. We'll touch upon both types in this post.
#1 MotoCMS
MotoCMS is an easy, fast and innovative website builder for creating HTML and Flash websites. It takes three steps to create a website with this platform:
Pick a template.
Upload it to the server.
Customize it, upload your content and click the Publish button!
MotoCMS templates are almost complete websites. When you purchase one, along with the theme itself you get a set of inbuilt widgets, editing tools and what's more – lifetime support and system updates. There will be no monthly fees in the future, except for your web host. With MotoCMS you can use any web host as opposed to Yola, Weebly and other site builders that work exclusively on the company's servers.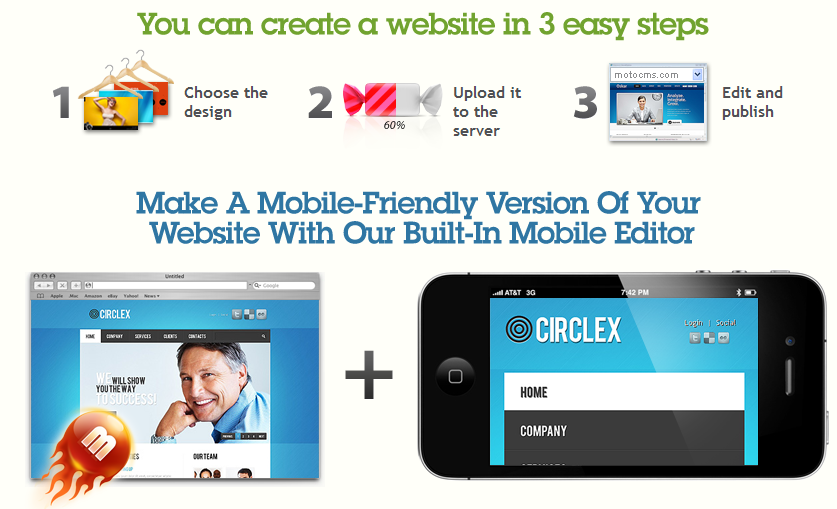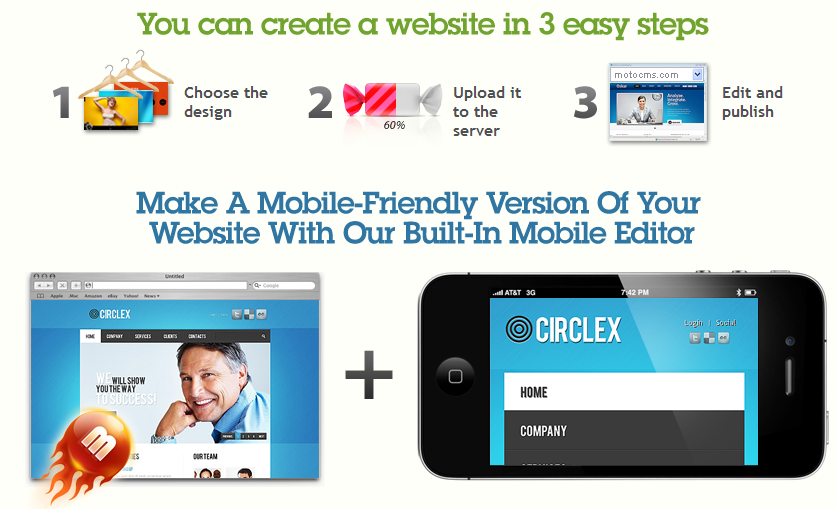 To optimize your MotoCMS website for tablets and mobiles switch to the Mobile Editor and start making edits using the same drag-and-drop tools. You can hide, rearrange and add literally anything.
#2 Webydo
Webydo is a code-free website builder for professional designers. It has a feature-rich Design Management System built in the tradition of InDesign/Photoshop: there are tons of advanced web design editing features allowing designers to create most sophisticated forms and objects directly in their browsers. In addition to the innovative DMS you get a handy, multi-functional Dashboard that significantly simplifies project management. Specifically, you can instantly share your latest ideas with your clients or appoint new collaborators. Webydo users can fully rebrand the system (upload custom logotypes and replace the existing ones).
Webydo has a very impressive mobile editor. Designers can choose from different mobile layouts, icons, mobile-specific features (click-to-call, email etc.) and other add-ons.
#3 Wix
Wix is also suitable for creating mobile-optimized websites. Though it's incredibly easy-to-use and requires no webmastering experience at all, it is based on a very powerful technology. More than 45 million users created and published their websites using this website builder. In October 2013 Wix devs introduced a very effective Mobile Editor. It's literally packed with advanced features including 'mobile info bar' and 'mobile preloader'. In March 2014 they acquired Appixia, a promising Israeli startup for creating m-Commerce apps. This purchase is expected to help Wix enhance their current Mobile offering.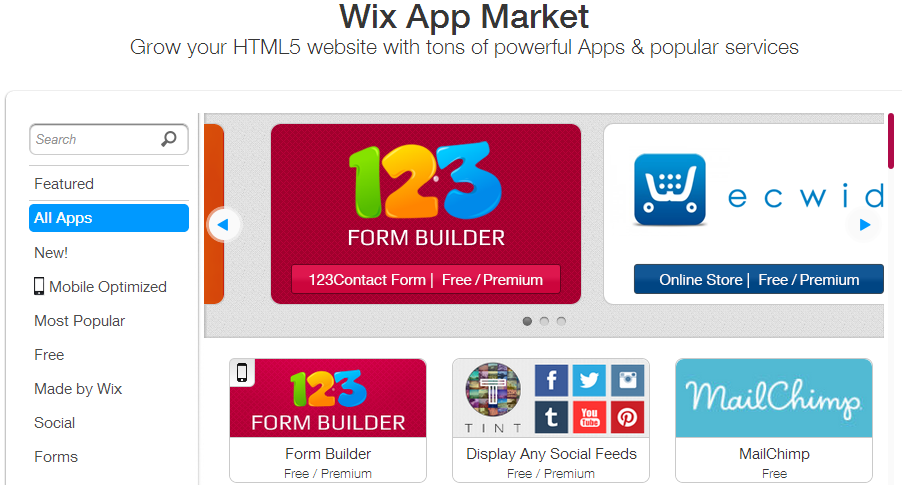 As the use of mobile devices grows daily it makes sense to create optimized websites in order to reach your current and gain potential customers. Luckily, website creation can be easy and stress-free. 🙂
About Author: Malcolm Thomas is a blogger and tech enthusiast. He mostly spends his time reviewing and comparing popular website builders. He's the owner of http://mmthomasblog.com/, a website helping aspiring webmasters find the optimal site building software.