The always on and always aware mobile revolution is underway. It's no longer enough to carry a pocketed smartphone, wasting seconds fumbling to respond to a ringtone. The tech is coming out of the recesses of those pockets and finding its way onto clothing, wrists and settling across the bridge of the nose as a pair of technology-heavy glasses. It begins with Google glass, with wearable access to the internet and familiar smartphone extras such as a camera and downloadable Apps.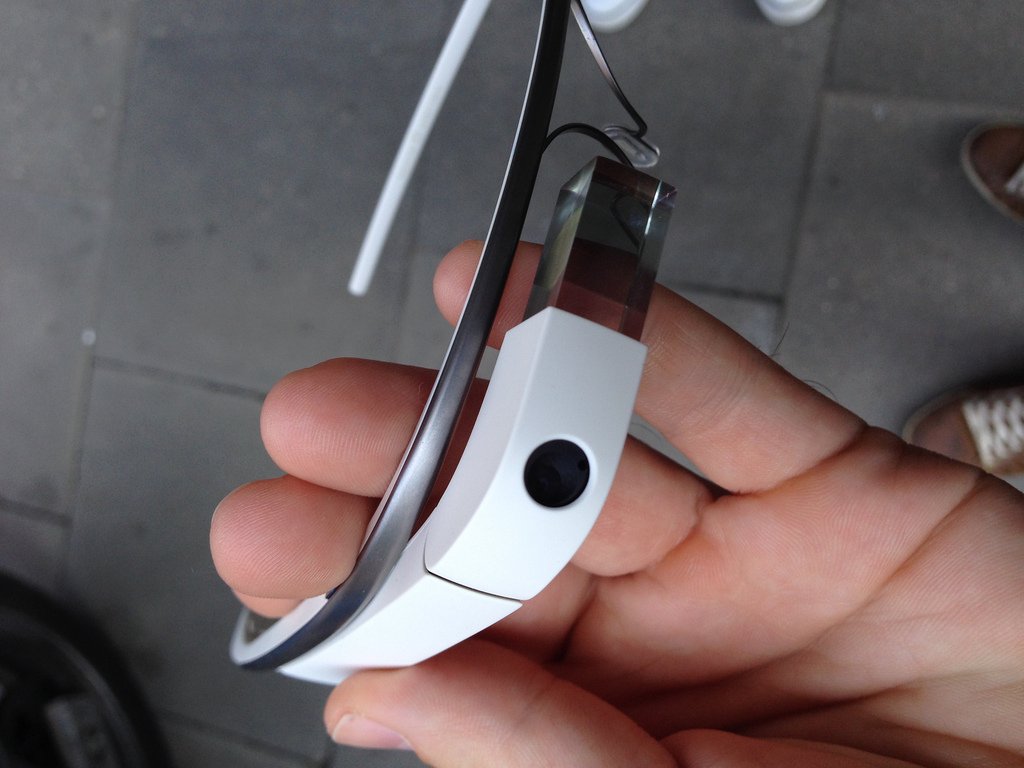 Google Glass Takes Center Stage
It's an ambitious model of consumer experimentation, transplanting technology into a pair of glasses, modifying eyeglass frames, giving them a sci-fi makeover. They'll stand out while the user is commuting to work, catch everyone's attention as the wearer strolls down a busy street. Market success is likely to depend on performance and mass appeal, turning the gadget into a desirable lifestyle choice that overcomes fickle public opinion.
Moving Google Glass from the Prototype Stage
Each version of the wearable gadget has delivered definitive steps forward over previous prototypes, adding functions, better hardware, a superior and easy to use UX design, and greater connectivity. As a heads-up display, the gadget is an exciting prospect, arriving on the crest of a wearable revolution, but style is missing in this prototype phase, something likely to be addressed when the product enters its release cycle.
Promoting the Best of Mobile Tech
Beyond acting as the ideal conversation starter, the technology is treading new ground, taking the mobile screen from beneath the nose to directly above it. The concept uses the same App ecosystem as smartphones, the same voice control and camera access, planting the focus firmly on hands-free operation and convenience. Unlike the obvious actions involved in removing a smartphone from a pocket, lifting it to answer a call or take a photograph, Google Glass uses an invisible model of operation. Well, it would be invisible if not for the cybernetic-like attachment, but time and design innovation will take care of that obvious tell.
One of the first things a user notices is the ease in accomplishing tasks that typically require several extra steps when using a smartphone. A voice command takes pictures while hands are at rest, or accesses a timetable for a bus route, simultaneously calling up traffic information and weather reports. Google notifications keep the wearer up to date with incoming messages and alerts, using the slick interface to visually project data on the heads-up-display.
Exploring Wearable Apps on Google Glass
A Softly projected screen sent directly to the eyes is one thing, but what of the Apps? What of presenting information in such a way as it doesn't overload the consumer wearing them? Well, beta versions of the Apps in development are working on this, finessing voice input and presentation of the graphics on the 640×360 resolution display. Those Apps appear in a perspective that suggests a floating monitor positioned 8-feet away. Taking this into consideration is leading to many innovative Apps from Google and from savvy third-party App developers, each using subtle interfaces to allow the wearer to stay focused on their local environment.
Apps for a Wearable Generation
Besides the Apps we love, the social sites we drain our smartphone batteries to track, such as Facebook and Twitter, expect a number of original Apps on Google Glass, Apps dedicated to wearable use. Biofeedback programs able to detect eye movement are being developed as a means of recording stress levels, translating that information to an App as current levels of stress and anxiety. Experiments in augmented reality and advertising are working on ways to deliver ads placed within Apps, perhaps directing the wearer to a store where a product is on sale. It could be the beginning of an annoying age of personalized wearable spam but only time will tell.