Drupal 8: What's in it for me?
Now that the official launch of Drupal 8 is approaching, Drupal-enthusiasts all over the world are going gung-ho about it. The problem is that a new version is released so frequently that as soon as a client migrates to the next version of Drupal, a new version is launched. Clients see it as a vicious circle which makes them spend money like anything.

While everyone is excited about the new features for making Drupal development smoother, a client might ask – Is it really worth it? With this article we will try and find out why we need an update anyway. If Drupal 8 is here to stay, what can one expect out of it as a Client and as an End-User?
Development features of Drupal 8 undoubtedly will be the prime feature of this update. Not keeping clients and end-users in mind can be the biggest mistake a developer can commit while developing the software. Drupal developers should make sure that it is the clients and end-user that benefit most from any update. They are the reason why software has been created on first place!
Let us see what all things Drupal 8 offers to a client and end user.
Content Authoring
Drupal development services, with Drupal 8 have enabled the clients to author content anytime after it has been signed off by developers. The new content authoring system of the CMS has been revamped. These include enabling users to save a post as draft separated from the published version; take a real preview of content and facelift the content creation page. Other proposed features include responsive layout design tools, in-line editing, dashboards and other content-related improvisations.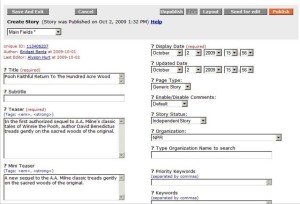 Mobile Device Compatibility
Mobile devices, in coming three to five years will dramatically diminish the usage of desktops. With Drupal 8, Drupal has been made mobile-ready. The following things had to be kept in mind while doing so.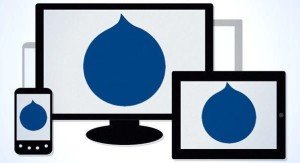 Front-end Performance: While the back-end performance of a site requires great efforts. It is the front-end that caters more than 80% of the typical requests. In mobile devices where we have lower bandwidth and weaker processors, paying heed to front-end performance has become a necessity so as to generate quick responses.
Mobile-friendly Admin Tools: There was absolutely no problem with the default admin tools of the CMS as it works well on desktops and other big screen devices. But they are not equally impressive on mobile devices. Drupal 8 is said to have come with a solutions for this problem.
Responsive Themes: In order to make Drupal 8 mobile device compatible, the default themes have been made responsive, so that they can be viewed across various devices including mobile phones, tablets, etc.
Drupal 8 as a CMS, not only refines the development process but also aims at enhancing the overall user experience. Aiming primarily at enhancing developing features, this version of has a lot in store for both the clients and end users.
Author Bio: Jason Roiz is associated with OSSMedia Ltd, a leading Drupal development company providing Best Drupal  programmer and  development services to its clients globally.