Easy Ways To Protect Your Website Against Hacking
Is there anything worse for a webmaster or business website owner than the prospect of their website being hacked, all of their data being compromised, and then having legal action taken against them by customers who have found themselves victims of fraud owing to personal details found on servers?
Admittedly, that is something of an apocalypse scenario, but even the so-called 'best case' situations could leave visitors to your website very angry with you if their own systems end up infected thanks to something on your site.
Thankfully, there are some easy steps you can take to ensure you are unlikely to become a victim of hacking, therefore safeguarding yourself and your website visitors from all manner of scenarios.
Keep Everything Up to Date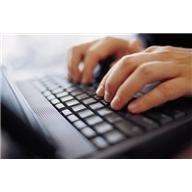 Whether it's a platform, a script, or anything else on your website, having the latest version installed will mean your site has the most recent security updates applied and is protecting yourself and your visitors. This is especially true if you're using Linux hosting or have any other open source elements on your site.
The very nature of these means that everyone has access to the script and code, and some of these people will be ones who want to access your data for not very nice reasons.
Use Hosting and Your Own Security Plug-Ins
If there was ever a time when you wanted to ensure you have the best possible malware detection and removal software in place, then it is now. While you will naturally be doing all you can to ensure that nothing is likely to compromise your site, you should also look to get your hosting company involved, too.
Most hosting companies will supply high-end security software for e-commerce sites, while some of these will provide it irrespective of your sites' purpose.
If possible, you should also look to utilise a managed hosting solution, from a company like JaguarPC, as this will strengthen your security position and mean someone is always in a position to deal with security risks as and when they present themselves, rather than you picking up a problem when the damage may have already been done.
Minimise What You Use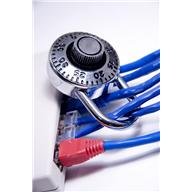 This point is particularly true if you're a small business website. Although it can be tempting to go for an over the top website filled with applications and plugins, you need to ask yourself whether it is really necessary. Unless they are adding value to your customers and helping you to make money in some way, you don't want them on there.
While unnecessary applications slow down your site, they are also the perfect opportunity for your site to be hacked and infected, especially if your applications link to another website and again, if they're open source.
Lock Down Everything
A more technical point and one that many people miss is that they should lock the permissions for access to all files on their website. Much like voicemail, these usually have a default setting allowing anyone to access them, making your sit a sitting duck if you don't take action.
All of these initiatives are easy steps you can take in order to make your site more secure; there's no excuse for not doing them, and the long-term security of your site will be much more robust as a consequence.
About Author: Robert is a technology enthusiast interested in the ways in which small businesses can protect themselves from online security concerns.