Giveaway: Emsisoft Internet Security Pack
Emsisoft Internet Security Pack is a powerful security suite combining two of their most popular applications, Emsisoft Anti-Malware and Online Firewall, in one money-saving bundle.
Emsisoft Anti-Malware
Anti-Malware is the covering term for Antivirus, Anti-Trojan, Anti-Spyware, Anti-Bot and protection against all other dangers on the internet. It contains the awarded dual-scanner to check and clean infected computers, as well as three powerful guards that effectively prevent new infections.
Comprehensive protection from Viruses, Spyware and other Malware.
Two combined ultra-fast scanners for cleaning
Live behavior analysis of all active programs – against new dangers
Surf protection which blocks access to known fraud and malware websites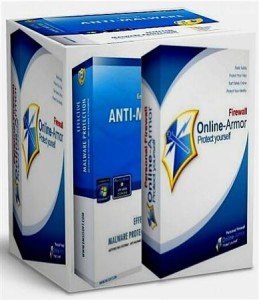 Emsisoft Online Armor Firewall
Online Armor complements Emsisoft Anti-Malware with a bullet proof Firewall – perfect to provide an overall protection. Online Armor's HIPS component locks your operating system and lets only known good programs and data pass through.
Firewall to block unknown and suspect data transfers
Program guard – allows only known good programs
Anti-Keylogger – detects hidden logging of your keyboard input
Banking mode for secure online banking
If you have any problems, though, the flexible rules-based interface means you can quickly tweak the system to suit your precise needs.
Tweakbytes is sponsoring a total of 9 Emsisoft Internet Security Pack license key for the blog readers. For more information, rules and registration, visit this PAGE.