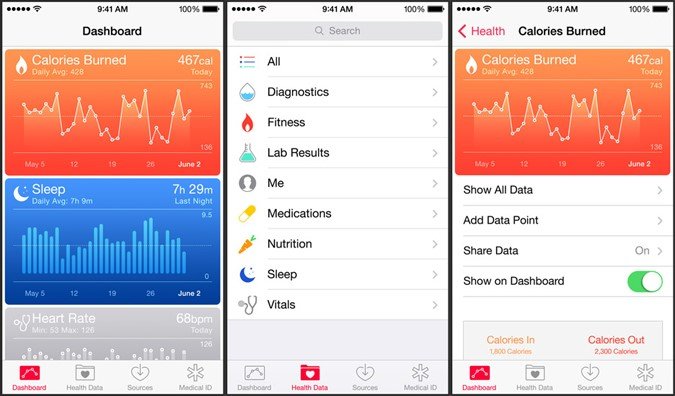 Everything You Need to Know About Apple's Healthkit App
The all new iOS 8 offers a new app, Apple's Healthkit. This app helps you keep track of your health and fitness. It's intended to help you monitor your health conditions and the best part is that it will be able to exchange data with other apps and even other iDevices. The versatility of the app allows it to track data points for a number of situations, it works by pulling data already stored and compiling it for apps to use it. Other apps to grant access to Healthkit can interact with your data points by adding and pulling data from it.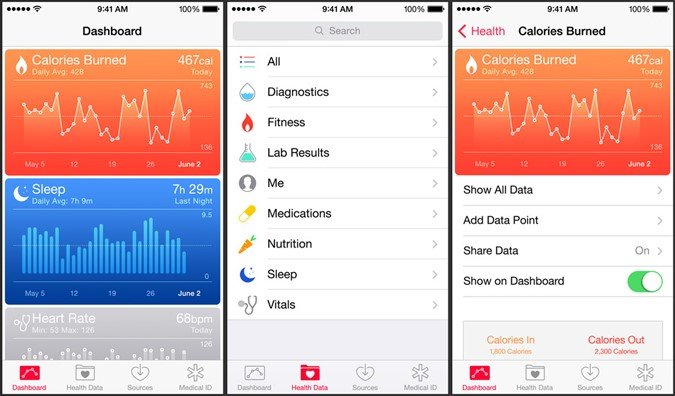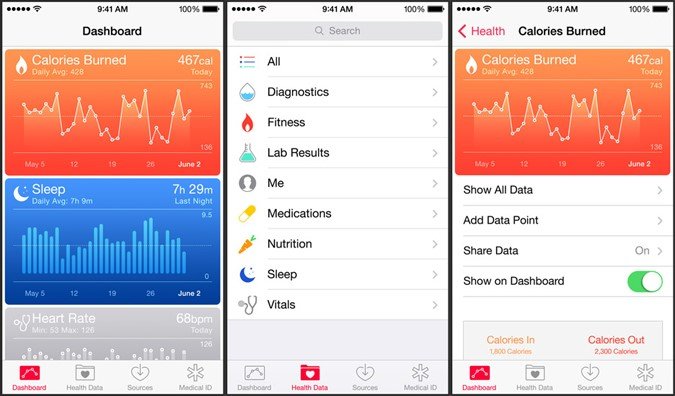 If your focus is on staying fit and healthy, then Healthkit can retrieve data about your fitness routines, activity levels, sleep patterns and diet from several different sources. The app aggregates the data, allowing it to be used as a tool to help maintain fitness and health. It's advised every iPhone user take advantage of this aspect of the app to help monitor chronic health conditions. Being able to harvest this data from several different sources allows the app to deliver a truly personalized user experience and a more complete health profile that's catered to specifically just for you.
An example of how the app can be used to monitor a health condition would be using it to monitor diabetes. The user's data of blood glucose levels, along with blood pressure, heart rate, sleep patterns and exercise, may be spread out among a number of devices. The app can harvest the data and then aggregate it, allowing the data to become more meaningful, turning it into a medical tool that can help manage the disorder.
The app allows for automated recording of medical devices which helps facilitate this feature by allowing any info associated with the medical device to also transmit into the Healthkit. If your doctor uses it, it can also send the information directly to your records, allowing for better patient care.
Using the app to monitor fitness, you can compare the number of calories consumed to the number of calories burned. When used in combination with Apple's Health app, users can view all the information from Healthkit and compatible apps. Here you can manually input information using a dashboard. For those that have an iPhone case or accessory need not worry, Apple has made sure the app will still track the data it needs to function, even when using most 3rd party accessories.
Healthkit provides users with a Medical ID, which allows you to provide important health information that may be needed in an emergency. For example users can input their health conditions, allergies, medications, primary care physician, and emergency contacts. The feature allows the user to choose to have the information available on the phone's lock screen so medical personnel can access it by tapping the emergency button programmed to allow 911 calls, instead of entering a passcode to unlock the phone.
When a user installs the Healthkit app, they must configure it to interact with the desired apps available. Although this process differs from app to app, for the most part users will see the option to connect an app with Healthkit upon start up when launching the app. It may also be accessed from the apps settings.
Anytime you change your settings, a screen will appear called Health Access. From here you will see the name of the app, the data it will transfer to and read out of Healthkit. You must give express consent for each data point that you want to transfer into Healthkit. This prevents other apps from using the data without your consent.
You can see a list of all apps that have requested information from Healthkit by selecting the sources icon at the bottom of the app and then choose Health from the Privacy screen in Settings. Your privacy is protected with built in security measures. No mining of the data is allowed other than for anonymous medical research applications. Additional securities are in place when using iTunes. Even with these added measures, users are encouraged to review what is shared and how it is stored. The Healthkit can be extremely helpful in the ongoing battle to stay fit and healthy in an unhealthy world.