Personally, I use Lotus Notes at home but in my office, the default email client is Outlook 2013. From my own experience, I know that Outlook offers better file sharing options than Lotus Notes.  I want to import all my IBM Notes emails to Outlook. So, I want to know how to export Lotus Notes Email to Outlook 2013.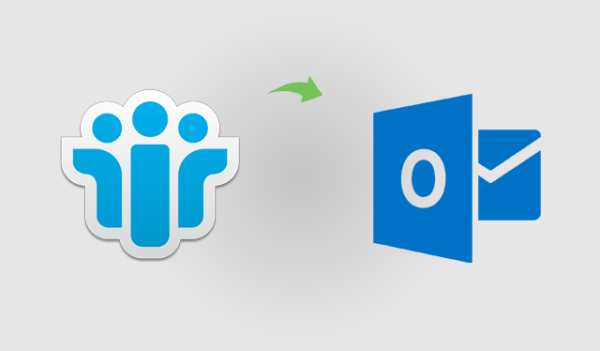 For a number of reasons like the one above, people around the world export their emails to MS Outlook from Lotus Notes. Now the email transfer is only possible if the users know the migration method of Lotus Notes email attachments to Outlook. To help such users, this post will provide instructions for Lotus Notes to Outlook migration. Continue reading this post to know more about the conversion procedure.
Purpose of Importing Lotus Notes Email to Outlook 2013
Various causes can be responsible for saving Lotus Notes emails in Outlook. The main reason is the attractive features offered by Outlook. These up to date and useful features out is far ahead than Lotus Notes email. While people migrate from IBM Notes to Outlook, they also transfer their Notes emails to Outlook 2013. Sometimes, people exports emails from Lotus Notes to MS Outlook for synchronization purpose. These are the major reasons for email export from IBM Notes to MS Outlook.
How to Transfer Notes Emails to Outlook 2013?
Two different methods can be implemented to export Lotus Notes email to Outlook 2013. Both methods will be discussed in detail in this section.
The manual method of the conversion process includes two parts. The step by step instruction of the method is mentioned here:
Transfer Lotus Notes Emails to MS Outlook 2013
Open Lotus Notes.
Click on Mail
From the Menu bar, click on File
Now click Export to open Export Wizard.
From the wizard, you have to choose "Tabular Text" or "Structured Text" option. The reason is MS Outlook supports these two formats.
Click on Continue.
Finally click on Export. Lotus Notes emails will begin to be saved in the chosen format.
Import NSF files into Outlook
Open MS Outlook on your system and click on File>> Import and Export.
It will lead to the appearance of Import and Export wizard.
From the wizard, select the option "Import from another program or file" and then click
Choose any of the options from "Comma Separated Values (Windows)" and "Tab Separated Values (Windows)." Click on Next
Browse to select the file you want to import into Outlook and continue.
Click on Finish. Lotus emails will get imported to MS Outlook.
Limitations of Manual Method
There are some limitations of this method that makes it an inconvenient for the users. This process is long, so the users need to allocate some time to export Lotus Notes email to Outlook 2013. Moreover, this method is a complex one. Many users fail to understand the process and therefore cannot execute it properly. There is also the chance of data loss while using this utility. For these shortcomings, people look for alternative methods to migrate NSF files.
In this technique, a third-party application is used to perform the NSF data transfer. MailPro+ Lotus Notes to Outlook Converter is an immensely popular tool among people who want to perform Lotus email migration. It can easily export Lotus Notes email to Outlook 2013. Users do not have to worry about the data loss as it is absolutely safe to import NSF files using this program. Lotus mailboxes can be viewed in seven separate modes in this software. Bulk migration of Lotus Notes files is also possible by this tool. Learn the basic features of this software from the list below:
Easily transfer Lotus Notes mail to Outlook 2013
Adds and scans IBM Notes files to migrate them into Outlook
Imports all types of attachment that comes with Notes emails
Offers seven different viewing options for NSF mailbox analysis
Ability to migrate multiple NSF files to MS Outlook in a batch
Maintains Lotus Notes folder hierarchy even after file migration
File size does not matter while exporting Lotus Notes NSF files
Compatible with 32 and 64 bit of MS Outlook and Windows OS
Conclusion
As we have learned from this post, the necessity to move the files may arise due to many causes. Therefore, it is important for the users to know how to export Lotus Notes email to Outlook 2013. Reading this write-up, readers will know about two different techniques of Notes email migration. They can perform any of the methods, but it is wise to use the tool to avoid limitations of manual method. The application transfers all Lotus Notes mail to Outlook 2013 with attachments.