Facebook Takes Page From Twitter's Book: Debuts the Hashtag
If imitation is the sincerest form of flattery, than Twitter should be flattered indeed by Facebook's latest addition to its site: hashtags.
Facebook is in the process of rolling out hashtags on its social network, the first in a series of features "that surface some of the interesting discussions people are having about public events, people, and topics," Facebook product manager Greg Lindley said in a blog post.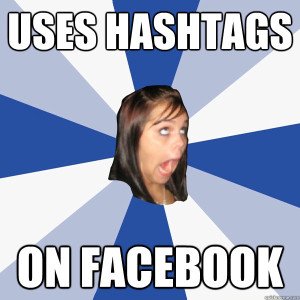 "During primetime television alone, there are between 88 and 100 million Americans engaged on Facebook — roughly a Super Bowl-sized audience every single night," Lindley said. "To date, there has not been a simple way to see the larger view of what's happening or what people are talking about."
That is where the hashtag comes in.
The hashtag, also known as the # symbol, is used to group events, topics or messages. For instance, those tweeting about U.S. President Barack Obama could use hashtags such as #Obama or #BarackObama.
Facebook hashtags will be clickable and will enable users to add context to a post or indicate that it is part of a larger discussion. When users click on a hashtag, a feed of what other people and pages are saying about that issue or event will appear.
Users can search for a specific hashtag, such as #NBAFinals, from their search bar and are able to click on hashtags that originate on other services, such as Pinterest. Facebook members can write posts via the hashtag feed and search results and can also control the audience for their posts.
"Hashtags are just the first step to help people more easily discover what others are saying about a specific topic and participate in public conversations," Lindley said.
"We'll continue to roll out more features in the coming weeks and months, including trending hashtags and deeper insights, that help people discover more of the world's conversations."
This wonderful post is taken from SiteProNews and written by Jennifer Cowan.