If you are struggling with "your PC ran into a problem and needs to restart" error then here is the correct solution for you to solve it. In this blog, you will learn about the causes of the issue and it's all possible solutions. Read and understand this blog properly!!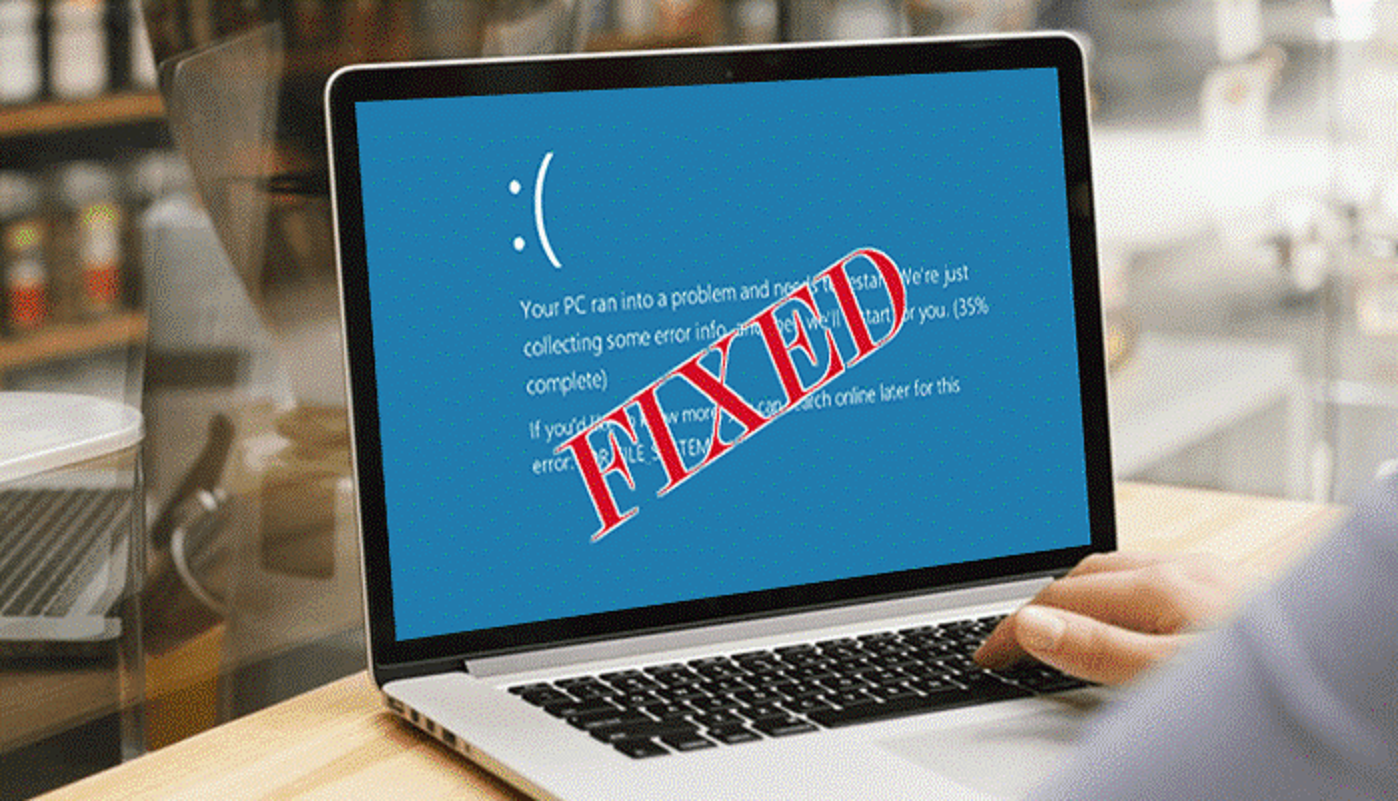 Sometimes you see a blue screen while booting your Windows 10 which means your PC has run into a problem and needs to restart. If you're trying to reset the same machine again. This problem is named BSOD (blue screen error of death).
What causes Blue Screen Error of Death Windows 10?
A corrupted file of the system.
A file of the registry is removed from the folder of System32.
Overheating problem.
RAM runs at a higher percentage than appropriate to the operating system.
Virus Attack.
Fast shutdown.
So, to fix this issue you must follow the below-mentioned methods.
How to fix your PC ran into a problem and needs to restart error in Windows 10?
There are various methods based on some situations to solve your PC ran into a problem and needs to restart windows 10 issue as given below-
Situation 1: When your System can Boot in Safe Mode
Even if you still can boot your computer, certain troubleshooting measures need to be taken to prevent these errors from occurring again. But you are the lucky ones with a bootable machine that can correct the error much easier.
Solution 1: Boot the System in the Safe Mode and in Normal Mode
Follow the below-mentioned steps to boot the system in safe mode:
Go to Start >> Settings >> Update & Security >> Recovery.
In the Advanced startup section, choose the Restart now option.
After the restart, select Troubleshoot option >> Advanced Options >> Startup Settings >> Restart.
A Startup Settings screen will open next. Choose one of the three Safe Mode options: Enable Safe Mode, Enable Safe Mode with Networking, or Enable Safe Mode with Command Prompt.
Restart your system and check whether it boots properly.
Solution 2: Check the Errors in Disk
Test the disk is the same as the CHKDSK command which is used to correct disk errors such as bad sectors and errors in the file system. If "INACCESSIBLE BOOT DEVICE" indicates "your PC ran into a problem and needs to restart," it may be triggered by file system errors on your hard drive. That's why you need to check the disk.
Go to "This PC" from your desktop. Then Right-click your drive and select "Properties".
Select the "Tools" tab >>"Check" >> "Scan drive".
Solution 3: Leave enough space for System Drive
The Windows operating system and some installed applications need enough free space for proper functioning. If your system drive, usually C drive, is almost out of space, consider expanding the system partition to create more space for your operating system.
You may also read: https://www.recoveryandmanagement.com/excellent-solution-windows-data-recovery/
Solution 4: Verify the System Log in Event Viewer
It is helpful to check the system log in Event viewer to find the "Your PC ran into a system" error in Windows 10/8/8.1, especially for a problem device or driver.
Press "Start" and then enter the event viewer.
Make a Right-click on "Event Viewer" >> "Run as administrator".
Expand "Windows Logs" and select "System".
Check the errors with the blue screen that occurred at the same time and correct the error according to the details.
Situation 2: When your System cannot Boot into Safe Mode
If you are unable to get your machine into Safe Mode, these ideas may need to be tried to fix "your PC ran into a problem and needs to restart" problem and you need to reboot Windows 10.
Solution 1: Running the Startup Repair
To fix Windows boot issues, Windows provides a Startup Repair tool. But you will need the help of a Windows installation disk or Windows recovery drive.
To boot your PC, use Windows recovery drive or Windows installation disk.
Hit on Repair your computer option. Then select Troubleshoot >>Advanced Options >>Startup Repair.
Choose the target operating system to fix. Then the repair process will start and after that restart it.
Solution 2: Running System Restore
If you've already generated system restore points, you should be able to roll your operating system to a previous state while applications and registry files are still running well.
First, go to the Windows recovery environment.
Choose Troubleshoot option>> Advanced options >>System Restore.
Select an account to continue.
Press Next.
Now pick a restore point to restore Windows back to the date you won't get the blue screen error and press Next to continue.
Click on Finish and then Yes to restore Windows.
Restart your Windows.
These manual ways will solve "your PC ran into a problem and needs to restart windows 10" error.
Final Thought
We have described all the manual ways according to the situations to solve your concern manually. Hopefully, you will understand all the steps we have mentioned and follow them.