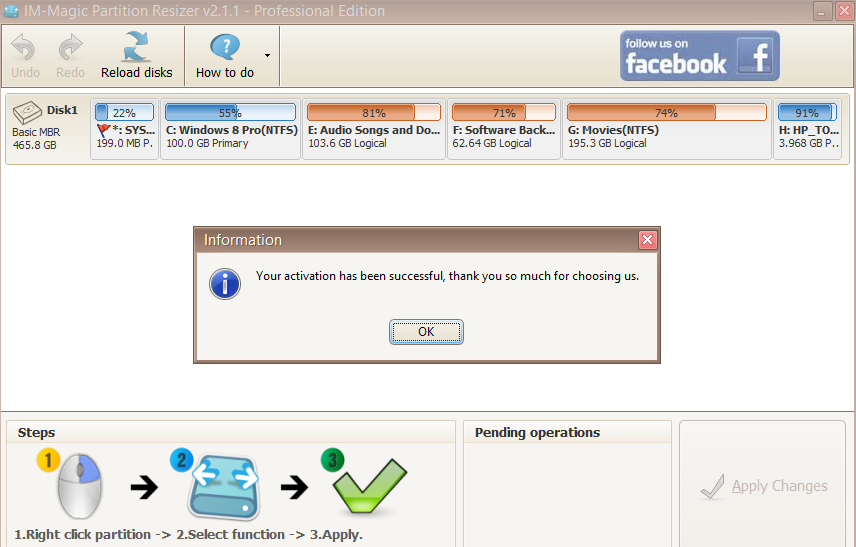 Freebie: IM-Magic Partition Resizer Pro License key
Are you running out of space on your hard drive? Before you go running out to get a new, larger drive, take a look on an easy to use partition resize named IM-Magic Partition Resizer Pro.
IM-Magic Partition Resizer Pro is very easy-to-use and specially designed app which lets you to resize partitions on Windows 8, 7, Vista, and XP, redistributing disk free space and also improving free space. With IM-Magic Partition Resizer Pro, you will be able to extend the system partition at the time when it's running out of space without worrying taking headace about messing up your data.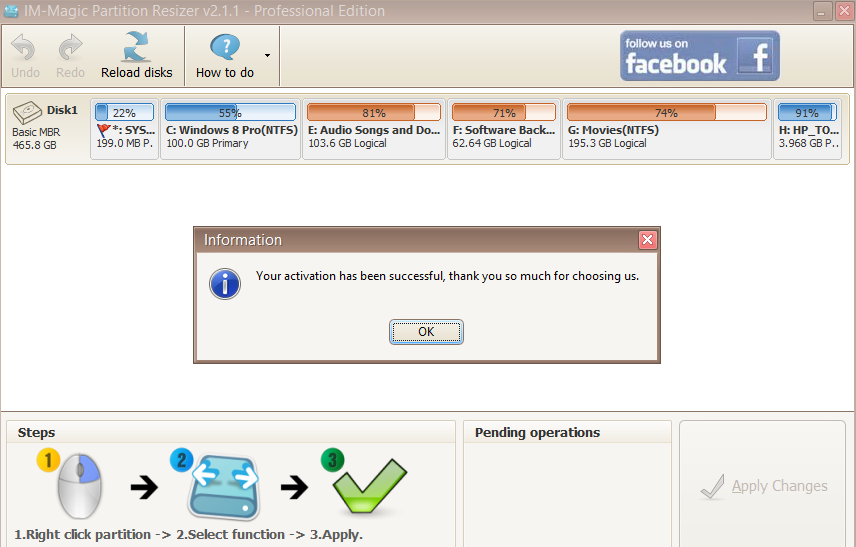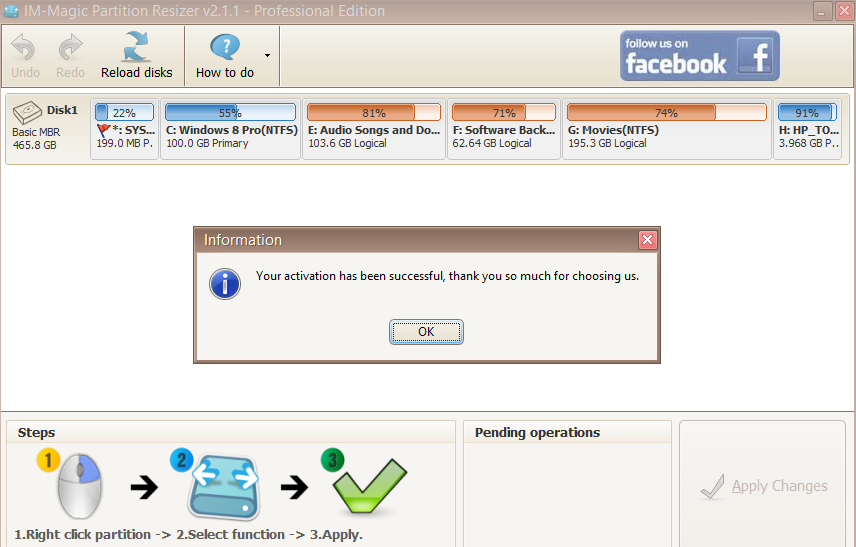 Main Functions of IM-Magic Partition Resizer Pro
1. Support resize any partition without data loss
2. Support FAT & NTFS file system
3. Support shrink partition
4. Support extend partition
5. Support reallocated disk partition
6. Support All levels of hardware figured RAID volumes
7. Create, Format, Delete partition
8. Copy partition to unallocated free space
IM-Magic Partition Resizer Pro only requires three steps to perform the whole process and it is 100% safe to use even if your disk have bad blocks or there's a power surge!
Supported File System and Disk
NTFS (v1.2, v3.0, v3.1)
FAT16
FAT32
Support GPT and MBR disks
Support 2TB disk
Full support SSD
System Requirements
Hard Disk: 100 MB hard drive space min.
CPU: at least with X86 or compatible CPU with main frequency 500 MHz.
RAM: 512MB system memory min.
Display Card: Accelerated 3D graphics – 64MB RAM
Sound Card:Windows-compatible sound card
How to get IM-Magic Partition Resizer Pro Full version
IM-Magic Partition Resizer Pro is normally costs $49.99 for full version lifetime key but as part of special freebie giveaway it is available for free for all Windows system users and for those who need simple but improved disk manager software, just click on this Landing Page and click on the "Download it Now!" button.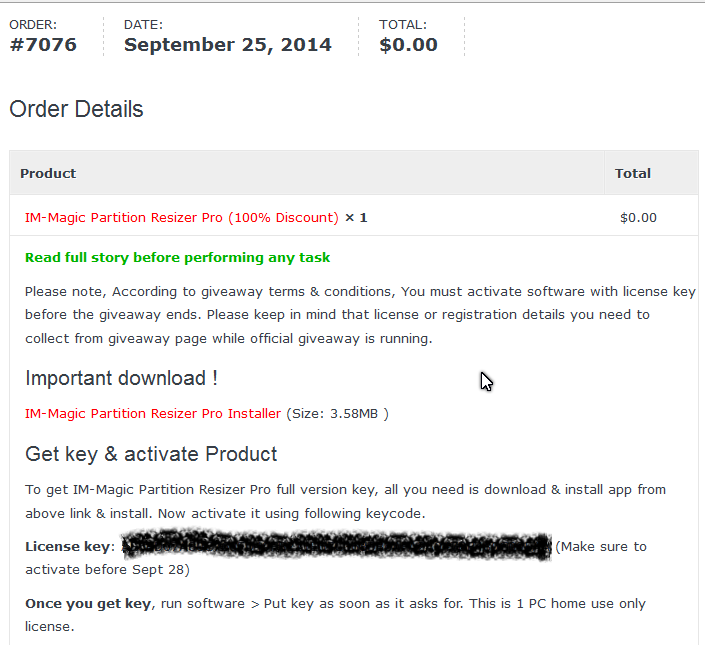 Now follow the onscreen procedure to complete the steps for getting your personal genuine license key of this fabulous application. Please keep this in mind that you need to activate the license key before Sept 28th, 2014.