SuperEasy 1-Click Backup is a simple and automatic backup solution, where you can backup data on your drives either with the help of the 'Schedule' function or hitting the  1-Click Backup button. Just specify whether you need to create a backup of complete system or only certain partition in the system, then the software takes care of the rest of the process without disturbing your work or other process on the system.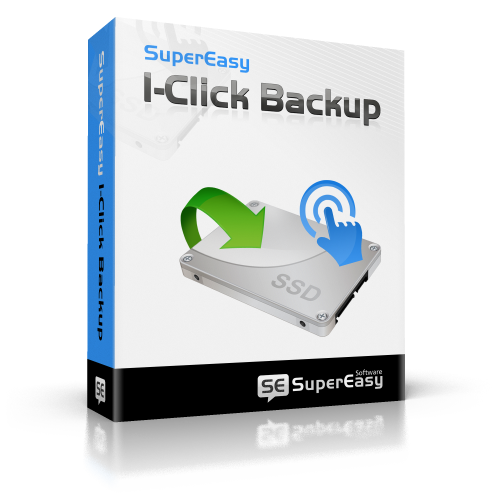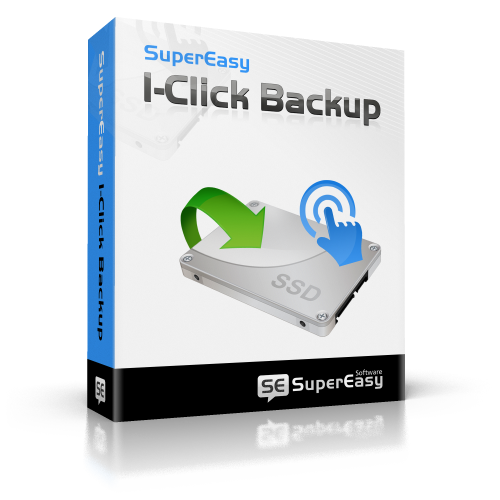 SuperEasy 1-Click Backup  has a user-friendly interface, when you launch the application for the first time it will automatically detects reasonable settings and displays partitions on your system and also it will list any external drives connected to your system that are suitable for storing the backup files, the software supports storing the backup data on network locations, hard disk, SSD and USB sticks.
One of the best  aspect of this software is 'Automatic Pausing', for instance it will launch the backup process when the system is idle and auto-pauses  the backup process when it detects resource demanding running programs , this way the software will not slow down your other activities on your system.
Key Features of SuperEasy 1-Click Backup
Easy-to-use user interface
Fast and simple data restoration
Backup files during normal computer use
Instant 1-Click backups
Fully Automatic:Creates fully automatic backups of your data
Full system backup (Image Backup): Backup of your whole computer or of complete hard disks
Backups are stored in standardized VMDK disk format.
Restore individual files: The contents of the backups can be browsed and files and folders can be restored individually.
Network support: Files and folders on network drives can also be backed up. The backup data can also be stored on network drives if that is desired.
Integrated file compression technology saves tons of space.
Scheduled: Backups can be started either automatically at scheduled times or manually by clicking a button.
Storage Types: Backups can be stored on hard disk, USB sticks , network drives.
Incremental backup: after an initial full backup only the changes to the previous state are stored.
This saves space and reduces transfer times.
Disaster recovery disc
How to Get SuperEasy 1-Click Backup License Code Free
SuperEasy 1-Click Backup License usually costs you $19.95. But now you can get it 100% free. To grab the full-version license code for SuperEasy 1-Click Backup software, just need to visit the SuperEasy promotion landing page, then you have to enter your email address and confirm the email which you will receive from 'SuperEasy' or if you already have an account with SuperEasy then you will get your license code suddenly.
After downloading the SuperEasy 1-Click Backup installer, just install it and then launch the software, go to the help section, click on 'Buy/Enter Unlock Code', a pop up will be up and click on 'Click here to Unlock', put your unlock code you have received and enjoy the pro version without any hassle.