Whether self-made or downloaded videos – there is almost always a loss in quality. This can be blamed among others to compression procedures, light- and weather conditions or shortcomings of mobile phones, digital cameras and camcorders. A correction is time-consuming and difficult.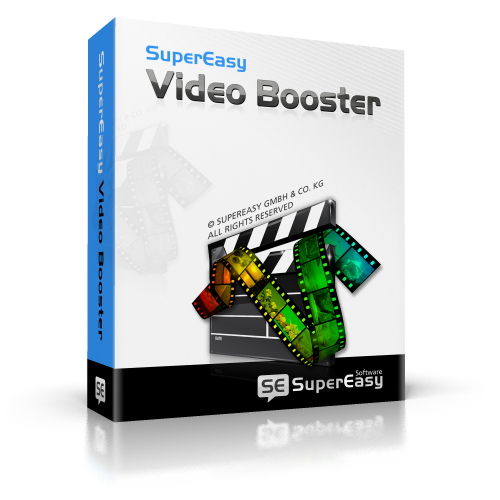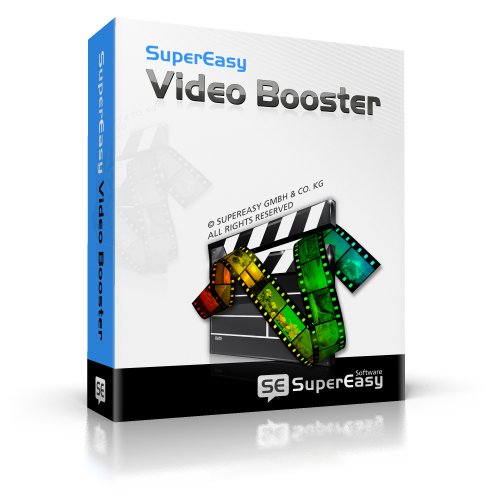 Why SuperEasy Video Booster?
SuperEasy Video Booster relieves you from the work and filters common problems from your videos. It touches up flat colors, sharpens the contrasts and optimizes the conditions of illumination. Details become visible again and colors become brighter. Complicated video editing becomes a thing of the past!
Key Features of SuperEasy Video Booster
Automatic correction of quality loss
Re-adjustment of tonality
Improve videos fully automatically with just one click
Automatic re-sharpening
Automatic contrast improvement
Automatic adjustment for hue control and saturation
Real-time preview for direct before and after comparison
Optimization of several videos simultaneously
Manual optimization of single videos
Supported Input & Output Formats
Input Formats: DVD-Video, AVI, WMV, MP4, 3GP, MPG, Video_TS, and more
Output Formats: AVI, MP4, MPG, and more
System requirements
Windows XP / Windows Vista (32/64) / Windows 7 (32/64) / Windows® 8
.NET Framework Version 3.5 (is installed automatically if not available)
256 MB RAM
Pentium-compatible processor & Mouse
How to get SuperEasy Video Booster License Code Free
SuperEasy Video Booster is normally priced at $19.95 per license code but here you all can get a very special opportunity to grab SuperEasy Video Booster full version totally FREE. As It's not know that how long the giveaway will be running so it's probably good for you all to grab the offer before it's gone.
1. You just need to visit this LANDING PAGE, enter your e-mail address and click on the "Send" button. If you are a new users then you will need to create a new SuperEasy account and if you are an existing users then you will need to login with your password to grab your free full version code.
2. Download SuperEasy Video Booster from this LINK and exe file is of 22.75MB in size. Activate the full version SuperEasy Video Booster by using License Key/Serial Number which you have received in your email.