The biggest challenge with marketing for most companies is generating high-quality leads. In the days of digital marketing it's easy to get visitors to your site but what you should be looking for is visitors who'll eventually convert as paying customers. That's a lot harder.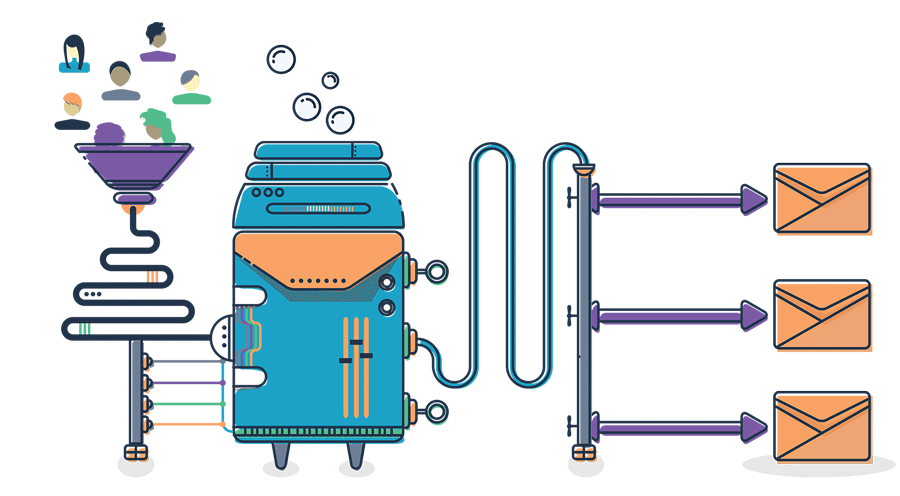 Let's see some statistics on lead generation. Two thirds of marketers feel lead generation is their top challenge. 58% will increase their lead generation budget and over half of marketers are spending over 50% of their marketing budget for lead generation. Lead generation is a big thing and it's only getting bigger.
Still, only a very small percentage of your visitors will convert.  No matter how much you optimize your site, for the most important conversions – purchases or sign ups – you can be happy with a conversion rate ranging from 1 to 2%. So what to do with other 98%?
Again some statistics; 93% of B2B decision-makers will do research online before finalizing a purchase. That's the group of people we are interested in. Most of these will never convert and leave their contact information and ask for a call.
So what can we do if they don't convert? What if you could see these decision-makers on your site? Leadfeeder is a Google Analytics tool that shows you exactly that.
Leadfeeder generates more sales leads by showing you companies visiting your site. You can create custom views that only show you certain kind of visitors. Let's say you are only interested in German companies that view pages related to your service.
You can create a view that only shows you visits from German companies that have visited a certain page(s) at some point of their visit. You can even subscribe to email notifications for this view and you'll never miss a lead.
Leadfeeder is simple to use and because it integrates to Google Analytics, it only takes 5 minutes to setup. If you don't want to educate your sales people to yet another tool, Leadfeeder has integrations to most common CRMs so you can send leads from the tool straight to your CRM.
Educating users for a new tool is always a cumbersome task. It's still the most important task when getting a new business tool in use. If your employers don't know how to use the new tools, the investment for the new tool is guaranteed to not be optimal.
Leadfeeder offers a free 30-minute training for all its users. This way you don't have to worry about training your users but someone does it for you. That's a great bonus with any business tool and something that should be more widely adopted in SaaS business.
Leadfeeder most often shows you only company data. There's a new feature in the tool that shows you contacts for some companies and for all companies that have a LinkedIn page you'll get a "Who to contact" section that shows you potential contacts in your LinkedIn network.
Both are handy, but it's important to understand that neither shows you individual data about the actual visitor. They are basically just phone books for people working in the company that visited your site, not the actual visitors.
On the other hand, I'm not sure if I wanted everyone to know that I'm browsing their site. Maybe it's only good to have some privacy online.
Anyway, Leadfeeder is a handy B2B tool with prices starting from $59 a month. Every sign up comes with a 30-day free trial and you don't even have to put your credit card details in. In case you are already using Google Analytics, check out Leadfeeder, too.