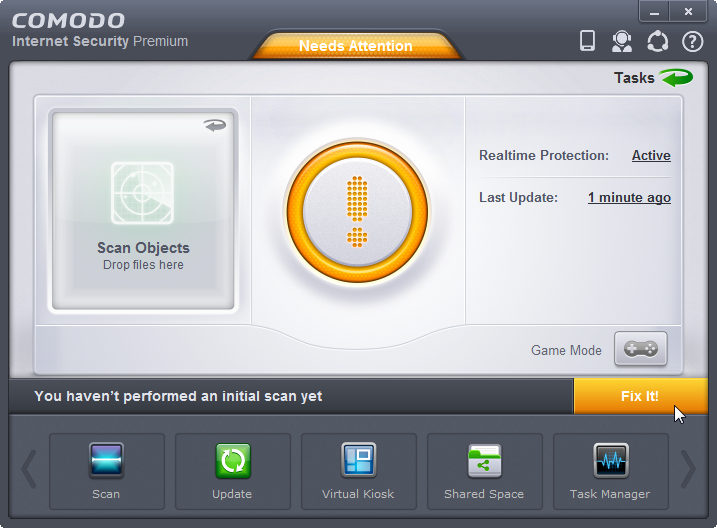 Giveaway #13: Comodo Internet Security Pro 6 License Codes
Today, TechnoGiants is pleased to announce its 13th giveaway courtesy of Comodo and TechnoGiants would like to give our valuable readers the genuine license of Comodo Internet Security Pro 6 worth $39.99, 25 lucky winners will get 1 Year License Key each, so give your comment and participate in giveaway.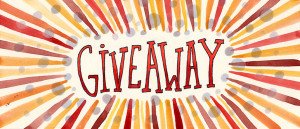 Comodo Internet Security Pro 6 combines the company's firewall and antivirus program, which together do a great job of keeping your PC safe from even the very latest in malware threats.
Reboot after installation and the program will immediately go to work, popping up alerts about any of your applications that want to go online, or otherwise behave in a suspect way. If you recognize the program and know it's safe, though, just click Allow, Comodo will remember your decision and you won't be asked again. So after a few minutes the pop-ups die down and you can carry on as normal. (Except, of course, now you know you're protected by a tool that's keeping a very close eye on everything your programs do.)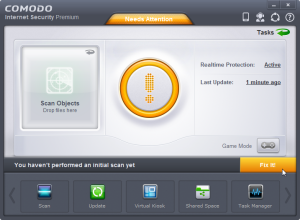 Comodo's antivirus engine sees major improvements in this version. A host of new cloud-based technologies see white listing and malware detection now done in the cloud, enabling greater accuracy and faster detection of new threats. Cloud-based behaviour analysis traps zero-day malware before it can cause any damage. And a new spyware scanner uncovers and removes more malware than ever before.
The suite also includes a Game Mode, which allows you to run games or other full-screen apps without being hassled by security pop-ups.
And improved application control puts you firmly in charge of what's run on your PC. The enhanced sandbox will successfully run more programs than ever in an isolated environment, where they can't affect the rest of your system. And you can now lock down a PC so hard that users will only be able to run known safe applications, greatly reducing the chance of any future infections.
The program's System Tray icon accesses the configuration files for Internet Security, Firewall Security, and Proactive Security, and four optional Security Level settings: Antivirus, Firewall, Defense, and Sandbox. We'll skip to the chase and state that Comodo Internet Security cleared the bar for all-around security. And, like the standalone firewall, Comodo Internet Security plays well with other security tools, including some large packages. In functionality and performance, it's much like its competitors, all of which share similarities. It scanned our system, updated itself automatically, and sand-boxed new apps for checking and approval. Dragon is an excellent Chromium-based browser that integrates with Comodo's SecureDNS service (other browsers do too) to offer enhanced privacy. SecureDNS changed our network settings; we noticed no difference in browsing, though.
Comodo Internet Security Pro 6 includes all the powerful security from the basic Comodo Internet Security 6, plus Comodo's 24/7 365-day live support through the duration of your license, a $39.99 value.
Below is the way to download Comodo Internet Security Pro 6. You can try the software for 30 days and buy a key after that and if you will win a key from us then you can use that key to activate your version.

I would like to say Thanks to Lisa Ramirez for giving me a chance to offer a Giveaway to TechnoGiants readers.

Giveaway Product: Comodo Internet Security Pro 6, Single Computer worth $39.99 USD
No.of Licenses: 25
Last Date: January 30th, 2014 11:00 AM IST
Limitation: Giveaway is open Worldwide.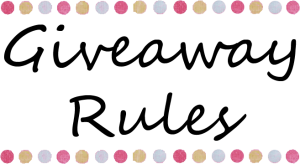 You can win A Year license key of Comodo Internet Security by entering the giveaway and you need to follow the below rules to participate in this giveaway.
Rule #1: Subscribe to our mailing list [Subscription box given below under the post]. (Mandatory)
( remember to click the activation link or the subscription will not be valid)
Rule #2: Put your comment in a proper manner, don't spam please. (Mandatory)
( remember to put your comment is essential otherwise your entry will not be valid)
Rule #3: Use the Widget to complete the entries. (Mandatory)
[Widget Removed]
Winners announced. Please check here.
Thank You and Cheers for the Giveaway.