Hey friends, hope you're doing fine and here TechnoGiants comes up again with another great review + giveaway, this is TechnoGiants 25th Giveaway and TechnoGiants would like to give our valuable readers the genuine license of Tenorshare iGetting Audio v1.1.0.0 worth $49.95, so please go a head read the review, give your comment and enjoy the giveaway.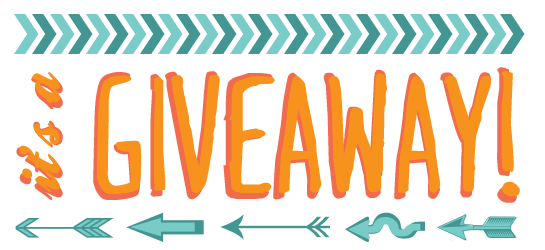 Tenorshare iGetting Audio is an easy-to-use and powerful technical streaming audio recorder. It allows you to record online audio or other sounds from your computer's sound card and microphone with the high quality. Imagine that you are listening to a song and loving it so much, but fail to find out the way to download it, at this time, you can try to take advantage of this streaming audio recorder to record the music and then save it to your computer.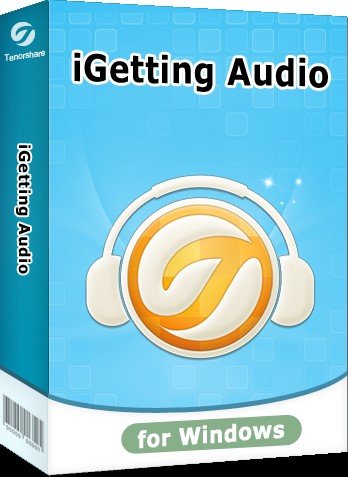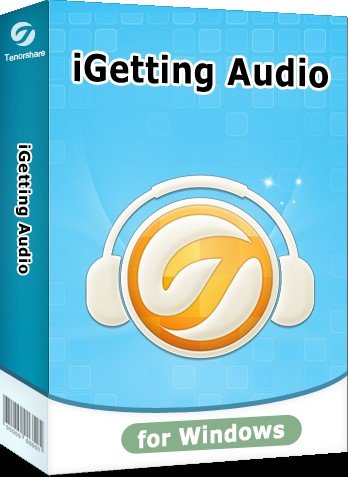 After that, you can check the recorded song again and then make a ringtone with this tool as long as you like. Furthermore, all the input formats of your ringtones are allowed to be chosen, that is to say, you can choose .m4r for iPhone or .mp3 for other phones.
If you have a microphone, you can also record your own voice using iGetting Audio and then save the audio file to your computer. But remember that this software is not only used to record the song singed by other persons, you might as well try to sing a song with the microphone using this recorder.
[Join other Giveaway: MiniTool Power Data Recovery]
Tenorshare iGetting Audio is a fully featured application and it enables you to record any sound in the world. It is designed for home users, especially those persons who love music, love the sound and need to save them in their devices. Undoubtedly, Tenorshare iGetting Audio is one of the best audio recorders you have met. To know more detailed features about it, you can read them as follow.
Key Features of Tenorshare iGetting Audio
Record any sound on your computer without quality loss.
Automatically identify ID3 tags, like title, artist, album and more.
Integrated ringtone maker that creates .M4R (iPhone) and MP3 ringtones.
Easily transfer recordings to your iTunes library.
Remove ads from your recording session.
Record audio files in any audio formats.
Comply with the copyright laws, and it's 100% legal to use.
1. Record All Sounds from Your Computer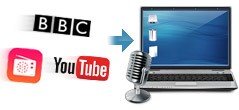 This excellent streaming audio recorder is able to record any audio that is played on your personal computer, such as Pandora, Spotify, iTunes Radio, Google Play Music All Access, BBC radio, and Sirius Radio, Skype and so on. What's more, except all the popular online audio, you can also make use of it to record the sounds on the video sites, such as YouTube, Vimeo, Vevo, Dailymotion, etc. Last but not least, you can also use it to record the voice of Internet phone or meeting talks. In a word, this is a convenient tool for you to record any streaming audio in the world.
2. Record from Two Audio Inputs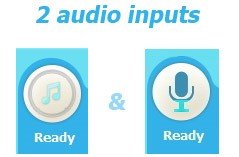 There are 2 audio sources for you to record. One is from the system sound. That means that you can record the sound through your computer's sound card. The other source is from the microphone. With the microphone, you are able to record the human voices. If it is a vocal, you might as well share it with your friends.
3. Save Recorded Files in Many Formats
After recording your audio file, you can output it in various formats you want, such as MP3, WMA, OGG, APE, WAV and FLAC etc. Then you can select from those formats and play the audio files in your device, including PC, iPhone, other phones, tablets, iTunes or other media players. It is a simple case of clicking. All you need to do is to click the Setting button, there is an option of Output Format, move your mouse to the drop-down list and to select the output format.
4. Intercept Online Sounds without Quality Loss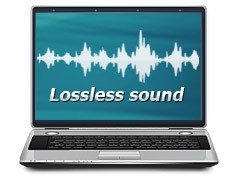 Sometimes you may worry about the quality will be lost if you capture the online sounds, especially the music. But as a matter of fact, you are able to feel easy to use this online streaming audio recorder. This high quality recorder is proved to be steady software and will record you sound in 1:1 quality from your computer.
5. Identify ID3 Tags to Mark Your Recordings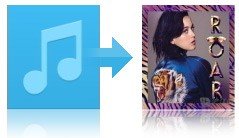 Just one click to identity your target recorded files! When you finish the recording, you can audition it in the larger interface of this software. Then you will see the "Indentify" button of every recorded file. You can click the button to automatically identify the ID3 tags online if this is a music file. In that case, your music file will be matched with other online songs, including the title, format, artist, album and time.
6. Edit Recorded Music Files
You only need to choose one of the recorded music files and then right click the mouse, it will show you the details option. Then just select the "View Detail", then the detailed information about the recorded music, including the cover, title, artist, album, year, genre, size, track, lyrics and location, will be edited by you as long as you like.
7. Create Ringtones from Recorded Songs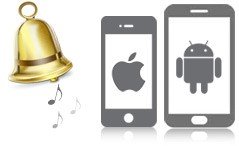 With this powerful online audio recorder, or in other words, nice online music recorder, you can also create ringtones with it. Just click the "Ringtone" button and then you can move to cut the time quantum. When you choose the time, you can click the Preview button to make sure of it. If there is no problems, click the Save button. If you are dissatisfied with the ringtone, click the Cancel button.
8. Sync Recorded Files to iTunes Library or Playlist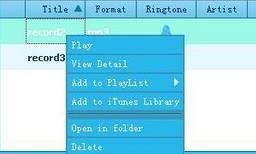 This specialized audio recorder also allows you to make playlists to classify your recorded files. You can click the plus or minus button to add or remove your playlist. With the playlists, you can easily figure out your target sound or music files. Then you just need to choose the music file and right click, then to add it to one playlist. What's more, you can also even add the music file to your iTunes library if you like to use iTunes to listen to music.
Technical Details
Current version is 1.0.0.0
Download size is 14MB
Supports Windows 8.1/Windows 8 /Windows 7/Vista/XP (64&32 bits)
How to get a free code?
Thanks to Angel Harrison from Tenorshare Co, now we can provide you 10 free license codes of Tenorshare iGetting Audio for Windows which originally charges $69.
The giveaway campaign runs from August 01st, 2014 – August 15th, 2014 and all you have to do is to follow the giving below rules to participate in this giveaway.
Rule #1: Subscribe to our mailing list (Mandatory)
(remember to click the activation link or the subscription will not be valid)

Rule #2: Put your Comment in the comment box. (Mandatory)
Thank you for reading and joining the giveaway. Best of LUCK.
[UPDATED Aug 23rd, 2014]
Winners are announced.
As there are only 2 participation in the giveaway so all the Two readers are taking as a Winners of the giveaway. Check the winners name below:
Congratulations to the winners.
Your names are already send to Angel (company person) and she will generate the license code and as I will receive the codes from her, I will send it to you directly within 3-4 days.