Giveaway #33: Macgo Windows Blu-ray Player License Key
Hello all! It's time for another review and giveaway. This time it is for the Macgo Windows Blu-ray Player and this is TechnoGiants 33rd giveaway and TechnoGiants would like to give our valuable readers the genuine license of Macgo Windows Blu-ray Player worth $39.95 (each), 10 lucky winners will get 1 license key each, so read the review, give your comment and participate in giveaway.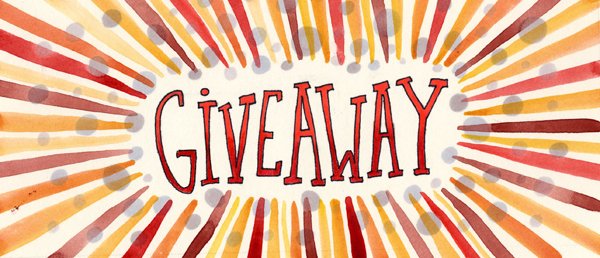 Macgo Blu-ray Player software is one of the great software designed and developed by Macgo International Limited, a famous pioneer in Blu-ray DVD media field. Mac Blu-ray Player is a disc player Blu-ray for Windows that allows you to view videos in an easy and complete way format. With it, you do not have to worry about codecs or other add-on files, because it already have all of it. In addition, you can also watch your DVDs and movies with him in ISO format with the same ease.  It's the most powerful universal Blu-ray DVD media player, which is classified into Mac Blu-ray Player and Windows Blu-ray Player, according to the operating system it's running on.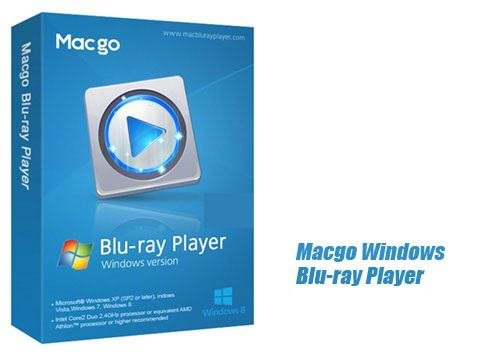 The Macgo Windows Blu-ray Player has advanced capability to decrypt and process Blu-ray media quickly and easily. It can also play discs from different regions and allows you to remove the encryptions BD + and AACS of the latest movies. If you want, you can also have direct access to the folders of the item being performed in a very simple way.
Blu-ray is not the only specialty of this player. With it, you can also play DVDs with the same ease and quality, you can view your photos easily and even play your favorite music. This application recognizes virtually all the extensions for photos such as BMP, JPEG, JPG, PNG, TIF, TIFF etc. Besides Blu-ray Disc, Blu-ray ISO, and Blu-ray folder, this Blu-ray Player software is able to play DVD, VideoCD, MOV, MKV, AVI, FLV, WMV, MP4, MPEG, RMVB, MP3, WMA, AAC, AC3, etc.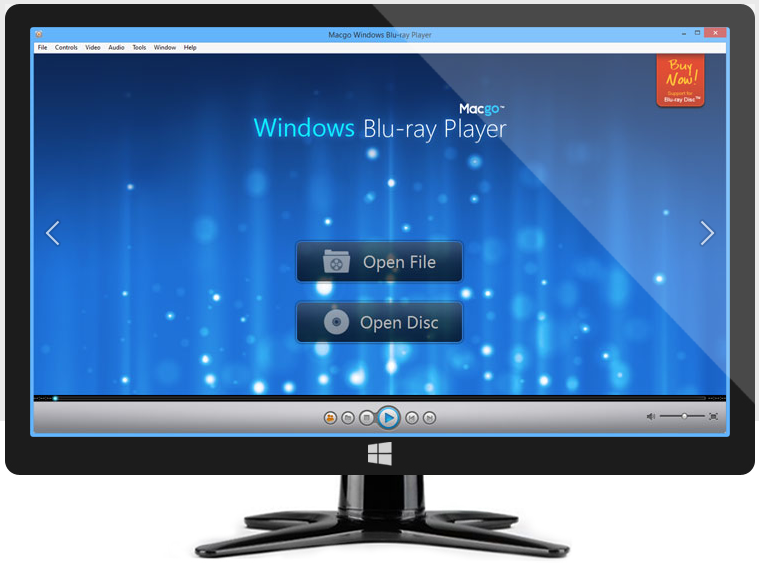 Key Features of Macgo Windows Blu-ray Player
Enjoy the full Blu-ray experience on your computer, with high definition audio, chapter markers, and more
Outstanding universal performance and all media formats supported
Support playback of Blu-ray or DVD discs but also their ISO files
Play Blu-ray content on any iPhone, iPad, or iPod on the same WiFi network
Powerful High-Definition video player and hardware acceleration available
DTS5.1 guarantees super high quality of output.
Share with Your Friends
You are watching something very good and want to share with your friends? Mac Blu-ray Player has interaction with Facebook and Twitter so you can do this pretty quickly and without going through the official pages. Just press the "Share" edit your message and choose which social network you want to post your comment.
Minimum System Requirement
System Requirements:
Windows 10 Technical Preview / 8.1 / 8 / 7 / Vista / XP (SP2 or later)
Intel Core2 Duo 2.4GHz processor or equivalent AMD Athlon™ processor or higher recommended
512 MB RAM or higher recommended
250 MB of free disk space
An internal or external Blu-ray drive
Internet Connection
Mobile devices:
iPhone 6 Plus, 6,5S, 5C, 5, 4S, 4, 3GS
iPad Air, mini, 4, 3, 2, 1
iTouch (iOS should be 3 or later)
Click here if you want to download the trial version and try it.
How to Get Free Macgo Windows Blu-ray Player License Worth $39.95?
Giveaway Details
Giveaway Product: Macgo Windows Blu-ray Player License Worth $39.95
# of Licenses: 10
Last Date: July 12th, 2015
Winner Selection : Random.org
Giveaway Rules
Please follow the below rules to participate in this giveaway
Step 1: Subscribe to our mailing list [Email subscription is given below]
(remember to click the activation link or the subscription will not be valid)
Step 2: Leave a comment below (preference will be given to those who comment)
Step 3: Like us on Facebook (optional)
Step 4: Follow us on Twitter (optional)
Thank you and Best of Luck to all readers.
[Updated July 27th, 2015] This giveaway is already over so no more entries will be entertain. You can find winners name HERE.