Giveaway: CollageIt Pro Genuine License Free
CollageIt Pro is an easy-to-use photo collage maker for Mac OS X & Windows, which makes collage automatically. In a matter of seconds, this collage software can turn any ordinary photos into impressive collages. CollageIt Pro is a TOP 10 Photography APP on App Store!
Maybe you want to make a collage of all your spring flowers in your garden, or do one of your child's school year. Collages make great graduation and birthday presents as well! Maybe you want to give this as a gift to a special mom in your life for Mother's Day?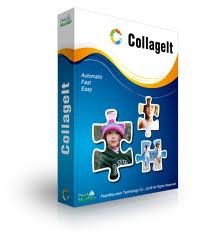 CollageIt Pro Example Here you can see some of CollageIt Pro's  features:
   Making collages is as easy as 1-2-3 with only 3 steps, choose template -> add photos & customize -> export collage.
   Various layouts and diverse templates.
   Great capacity can accommodate a handful of photos up to 200.
   Easily personalize collage by cropping, adjusting photo number, photo space, page margin, rotation, sparse, and so on
   Photo frames and shadow added for decoration.
   Save collage as an image file; set as desktop wallpaper; share through Email; or print it out.
   Share your beautiful collages on Flickr and Facebook.
   FREE lifetime support.
For more information, download and Free Registration Code, visit this PAGE but remember this giveaway will available till May 13th, 2013.