Google Confirms Waze Maps App Purchase
Google Inc. on Tuesday confirmed it had purchased Waze, an Israeli mapping and navigation startup, in a bid to bolster its Google Maps service with Waze's real-time traffic updates and keep the company out of the hands of rivals.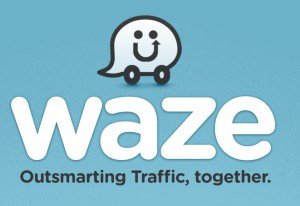 The Internet-search giant didn't disclose the purchase price, but a person familiar with the deal said it paid just over $1 billion for Waze, making it the fourth-largest deal in Google's 15-year history.
Google said the deal had closed. People briefed on the acquisition said Waze's revenue was too low to trigger an automatic review by U.S. antitrust authorities.
Deal experts said that companies typically don't have to disclose the purchase prices of acquisitions that are less than 3% of their market capitalization. The Waze deal is much smaller than that.
Waze, a free app available on Apple devices and those powered by Google's Android mobile operating system, is used in about 190 countries. The company has said that more than 45 million people have downloaded the app, but it is unclear how many of those people are actively using it.
Waze draws on a mobile device's GPS information to learn about traffic flow on the roads and to provide drivers with better routes. And it has a community of more than 70,000 members who help edit maps and add details such as gasoline prices at certain stations and where drivers should be on the lookout for speed traps and traffic accidents.
While many drivers rely on the Google Maps navigation feature while driving, some mobile-device users say Waze does a better job of rerouting them around traffic jams and other hazards and showing them shortcuts they wouldn't have found otherwise.
Other major tech companies including Facebook Inc. and Apple Inc. were also recent suitors for the five-year-old company, people familiar with the deal have said, underscoring the increasing importance of mapping for mobile devices. Microsoft Corp., which partly relies on technology from Nokia Corp.'s Navteq for its Bing mapping service, has said it was an investor in Waze.
Google's purchase of Waze is thus viewed partly as a defensive move meant to keep the firm away from rivals such as Apple. That company last year launched Apple Maps after years of preparation, but the service got off to a rocky start among consumers.
Waze had licensed some of its technology to Apple, and it is unclear whether that deal will continue now that Google owns Waze. Other competitors in the digital mapping space include TomTom International BV and the nonprofit OpenStreetMap, which is free for anyone to use.
In a blog post Tuesday, Google Maps chief Brian McClendon said the company plans to enhance Google Maps with Waze's traffic updates features and improve the Waze app with Google's search capabilities in order to "help you outsmart traffic."
Google said the Waze product development team will remain in Israel and operate separately for now. Waze, which generated a small amount of revenue through advertising on the app and through licensing its data to other companies such as Apple, has more than 100 employees.
This awesome article is written By AMIR EFRATI and BEN FOX RUBIN and taken from The Wall Street Journal.