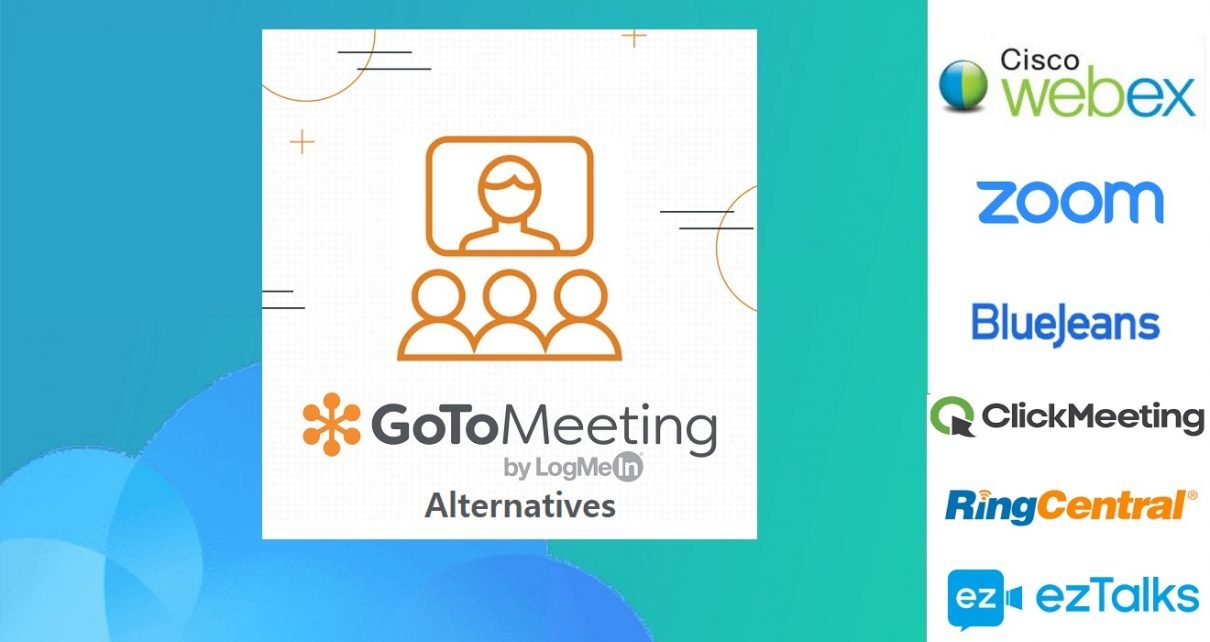 Top 6 Best GoToMeeting Alternatives & Competitors in 2020
No doubt, GoToMeeting is one of the best video conferencing platforms for a long time. Today, many other video-conferencing apps, websites offer free or affordable services like GoToMeeting. In fact, some of GoToMeeting Alternatives are better than GoToMeeting if you compare the premium versions in terms of price.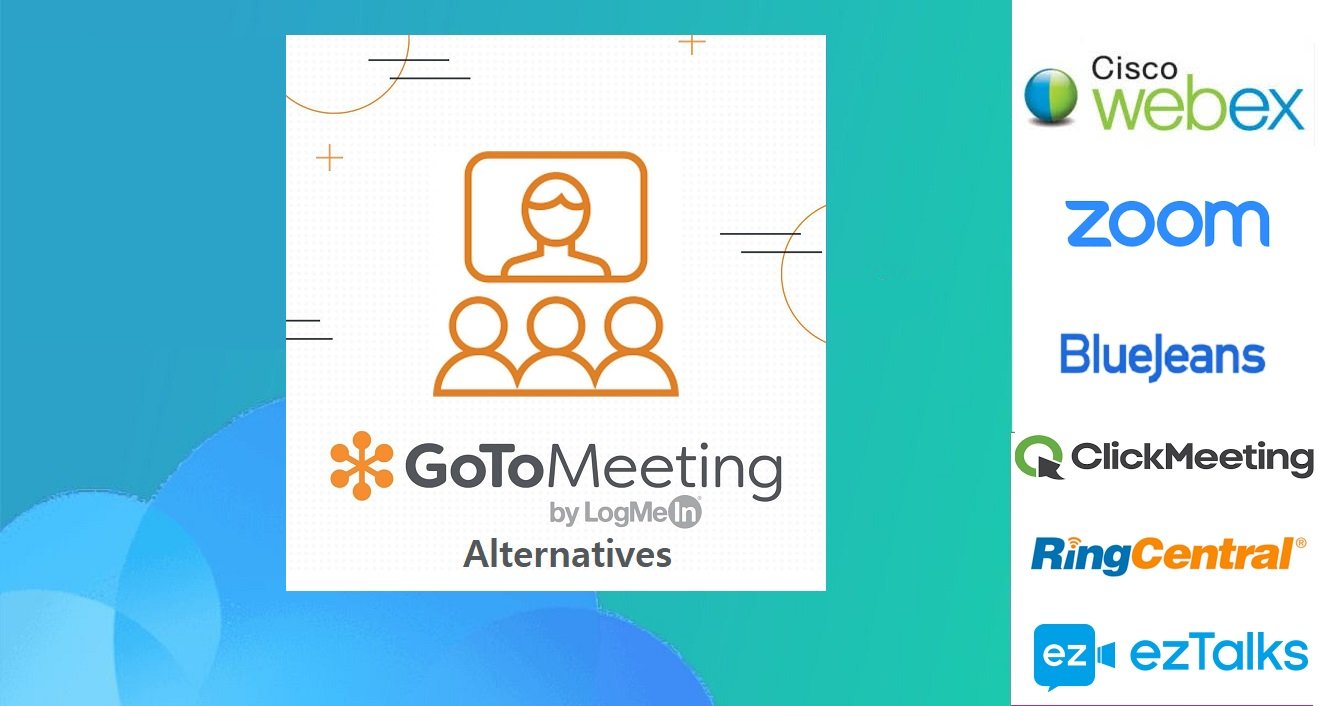 There are some web-based, as well as mobile apps that allow video conferences for business meetings, online training, and webinars. If you are looking for such video conference platforms, then stay with me till the end. In this post, I will share some of the GoToMeeting alternatives and its competitors.
GoToMeeting Alternatives
There are a number of video conferencing platforms on the internet. However, I will share the platforms which offer genuine, high-quality, and secure communication facility.
#1. Zoom
Zoom is a cloud-based video conferencing platform that allows you to connect across the globe. It offers high-quality video and audio with screen sharing facility. It features a secure socket layer and offers secure communications. The features of this video conferencing application are really amazing. Both the free and paid versions are far better than any other GoToMeeting alternatives.
The free version allows you to conference with a time limit of 40-minute. There is no limit for one-on-one conferences. It integrates whiteboards for group conferences. Zoom offers three types of paid plans such as Pro, Business, Enterprise. The paid versions have many advanced features such as user management, custom meetings, phone support, etc.
It is a great platform for video conferencing, webinars, online training, online courses, etc. The most interesting part is it allows 100 active participants and 10,000 view-only audiences for live webinars for a large group. This is one of the best GoToMeeting alternatives due to its simple operation, capacity to address a larger audience, and compatible with many devices.
#2. Cisco WebEx
Cisco WebEx is truly a good video conference and collaboration platform. It is suitable for business support, online training, and webinars. It has good security features due to which it is suitable for business purposes. Businesses mostly use this for providing online training to their employees and conducting webinars for new customers.
This has many security features; such as an end to end encryption, Transport Layer Security, firewall compatibility, protected sign-in with secure scheduling. The free version of the Cisco WebEx has limited facilities whereas the paid version offers different features.
Features markup tools
Provides whiteboards for writing and drawing
Supports phone call-in facility
Allows screen sharing
Integration with Outlook
The premium version costs around $13.50 to $26.95 per host per month. With this subscription plan, you can make a video conference call with 50-200 participants. Due to security, high-quality audio, and compatibility in different devices, this is one of the best GoToMeeting alternatives.
#3. Ring Central
Ring Central offers audio and video conferencing call facilities for business purposes. It has many different subscription plans ranging from $19.99 to $49.99 for a single user. However, it offers volume discounts and offers free service to healthcare, K-12, and non-profits for three months. This offer attracts many businesses to adopt this video conferencing platform
It features HD video calling and phone calls. Many other features include video sharing, slide sharing, drawing tools, etc. Many businesses use RignCetral as GoToMeeting alternatives for video conference purposes nowadays.
#4. Click Meeting
Click Meeting is a browser-based video conferencing platform. It allows you to connect with your audience regardless of any operating system. It does not matter where is your location or what is your time zone, you can connect from anywhere.
This platform includes many features such as connecting with each other within the team, video sharing, file sharing, screen sharing, etc. As the name suggests, you can connect with others just with a few clicks. Presenters and participants can connect easily just like a phone call.
This is suitable for business purpose to arrange online meetings, webinars, presentations, etc. You can conduct surveys and set up tests. The above features made it one of the great GoToMeeting Alternatives.
#5. eZTalks Meeting
In my view, eZTalks meeting is the perfect GoToMeeting alternatives for all purposes. You may use this platform for business, education, or any other purpose. The best thing is that you get a range of features for free. It gives you high-quality video streaming, which can be adjusted at times of poor connectivity.
With a simple user interface, the dashboard of this platform is easy to use. You can host high-quality video conference recordings without any restrictions. Moreover, it is possible to connect with 100 participants at a time up to 40 minutes.
When you host a video conference call just ask your participants to log in to their profile and enter the ID. It allows you to share different documents with your audience. You can share PDFs, present your PowerPoint and Word Documents through the eZTalks platform.
#6. BlueJeans
BlueJeans is another GoToMeeting alternative that you can use for video conferencing. It is a web-based tool with integrated platforms like Skype and Slack. It supports multiple languages such as English, Spanish, French, and German.
In the paid version, it offers unlimited cloud meeting with recording facility. It also features meeting analytics, personal cloud, and command center dashboard. BlueJeans offer majorly three types of subscription plans with an initial price of $12.49/month. This plan allows up to 50 members in a single meeting.
This plan supports different devices like android, iOS, and computers. It integrates Office 365 and Google Calendar for scheduling your meetings. If you are using video-conferencing for your business purpose the BlueJeans is a great GoToMeeting alternative.
Conclusion
Hopefully, this article has provided useful information on the best GoToMeeting alternatives. I recommend you to use a free version of the tools and choose which platform suits your needs. Later you can opt for a paid version of any of the video conferencing platforms.
Make sure to consider the number of participants, price range, and time limit before you choose any platform. You can also share other alternatives you are using for video conferencing which are not on the list. Please feel free to ask your queries, and share this article with others.