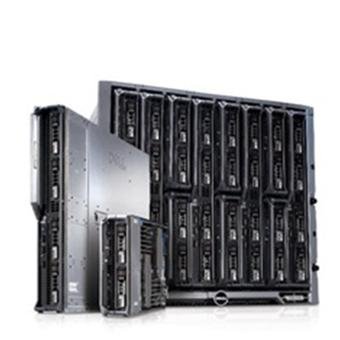 Grow Your Business Into The Next Decade With Windows Server
In the fast-paced, tech-driven world of today, businesses are always looking forward, whether it's toward the next quarter or the next decade and beyond. Having effective tools that can expand along with your business can easily give it the edge it needs to succeed. Windows Server 2012 effectively addresses many of the capacity, security and expandability concerns that often present themselves as an organization grows in size and capability.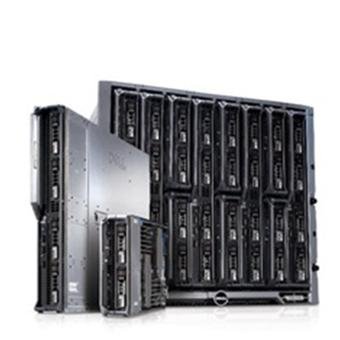 An Eye Towards Future Growth
The latest version of Windows Server offers a more cloud-oriented perspective, a move that reflects the growing trend of small businesses and startups transitioning onto public cloud infrastructure. A recent IDC study predicts that the number of industry-focused public cloud services platforms will increase tenfold by 2016. The same study also predicts that data volume within the enterprise market will grow 44 times bigger than it is currently by 2020.
With an eye towards the cloud, the recently introduced operating system is designed to work with both on-premises systems and public clouds. Of course, this is all based on understanding that cloud architecture is on track to becoming the dominant solution for the next decade. This operating system also features plenty of local changes to better accommodate the rise of big data.
For Simplicity's Sake
By distilling version choices down to the bare necessities, this latest addition of Windows Server makes it easier for IT personnel to select the editions that best meet their organization's needs. The Standard and Datacenter versions are expected to be the most common choices for most business environments:
Standard – A general-purpose version that offers full functionality for low-density or non-virtualized environments. This version offers two virtual instances.
Datacenter – Ideal for hybrid and private cloud environments with heavy virtualization. Unlike Standard, this version offers unlimited virtual instances.
Essentials – Intended for small business environments with less than 25 users. This version comes preconfigured for cloud-based services and features an easy-to-use interface, but it does not offer virtualization rights.
Foundation – Offers general purpose server functionality without virtualization rights and an account limit of 15 users. This version will only be preinstalled on certain hardware and sold through original equipment manufacturers.
The More Features, the Merrier
For Windows Server 2012, virtualization takes center stage. As more businesses rely on cloud services and virtual machines for increased flexibility and growth potential, having the ability to expand server capability as needed becomes a primary concern among IT personnel. Another concern is the ability to plug into various cloud services without losing the capability to handle on-premises tasks. These concerns are reflected in the many features offered by this operating system.
The biggest advantage that this new enterprise-grade operating system brings to the table is its growth potential, a big bonus for companies looking desiring efficiency along with the ability to expand as needed. For instance, Hyper-V 3.0 now features support for 64 processors, 1,024 active virtual machines per host and 8,000 virtual machines per cluster. ReFS (Resilient File System) offers well needed support for large terabytes of data, along with automated healing and file organization through the use of metadata. It also offers several tools for secure cloud-based collaboration as well as centralized management of cloud services applications.
Thanks to the explosive growth of cloud services and ever-increasing IT demands, it pays to plan for the long haul. Having tools like Windows Server 2012 at your disposal offers your business the edge it needs to stay ahead of the curve as time goes on.
About Author: Matt Smith is a Dell employee who writes to help raise awareness on the topic of Windows server  and other network management subjects