Hdr Projects #3 Professional – State of the Art in all things HDR
Photo-Software 100 % made in Germany: trustfull Quality by german publishing house Franzis, founded 1972 in Munich.
HDR projects 3 offers you new possibilities to influence the HDR process directly. You can choose between several HDR algorithms and during HDR creation you can determine parameters such as smoothing, denoising, halo adjustment and many more.
HDR projects enters round three. Originally launched in 2012, HDR projects has taken HDR photography to a whole new level.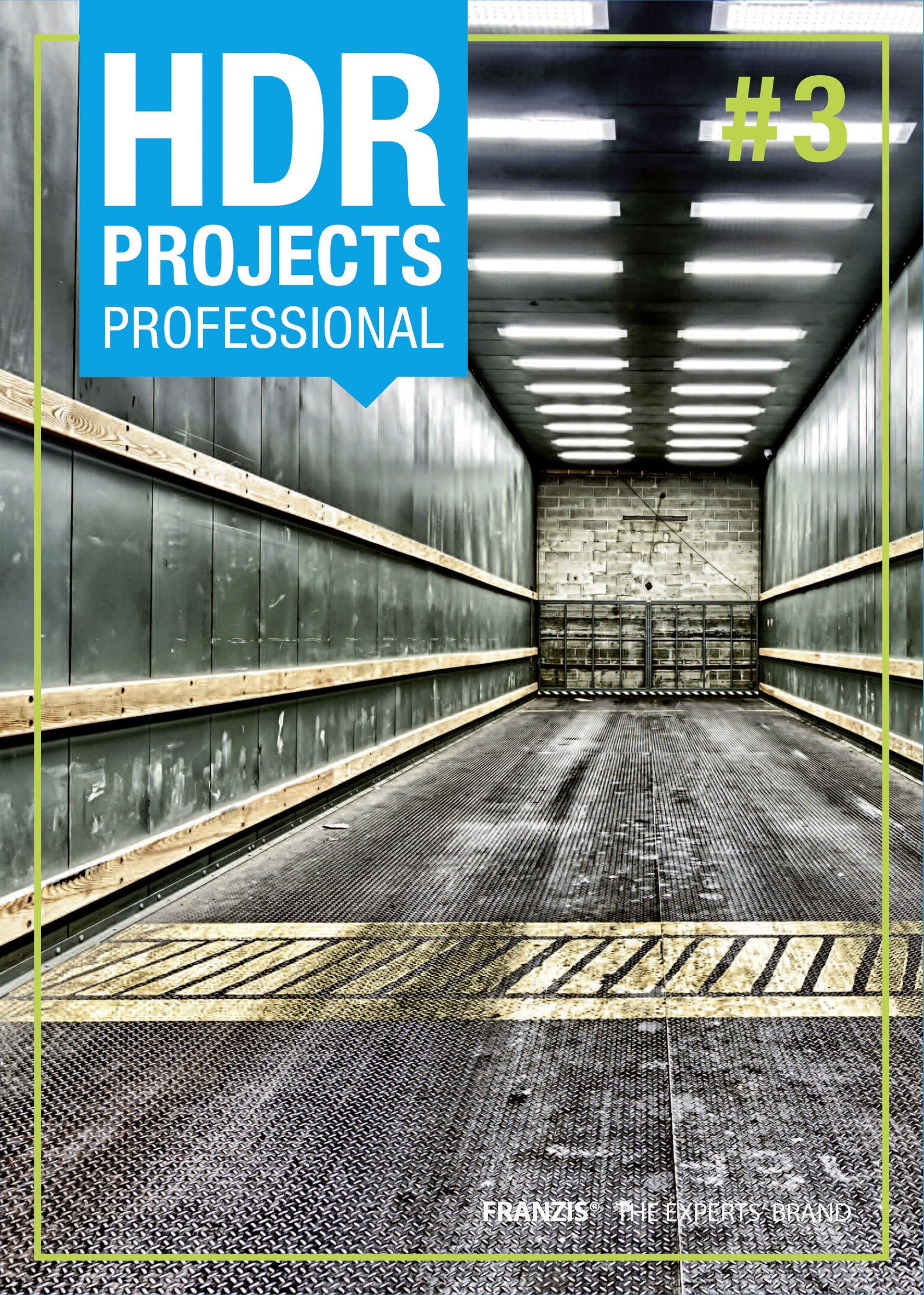 A new generation of software with expressive power!
Smart Colorspace Adaptation (SCA), a unique and entirely new development of the projects line, determines an individual, intelligent color space for every calculated step. This leads to an elementary enhancement of the primary colors' vividness, with a finer and more distinct color gradation.
HDR projects 3 make your photos more realistic then reality!
HDR projects 3 creates true pictures that contain all exposure information of the real world.
With really innovative algorithms, intelligent presets and high end filters you create stunning images.
Create the world you want. Everything is possible between touching reality and artsy emotion.
The crystal clear workflow makes you the director of your images and gets the most out of the pixel information, resulting in images you will proudly show off to everyone! HDR projects 3 is not merely a way to correct your images or a classic photo editing software. HDR projects 3 is a brand new software that lets you decide how your pictures are supposed to look like.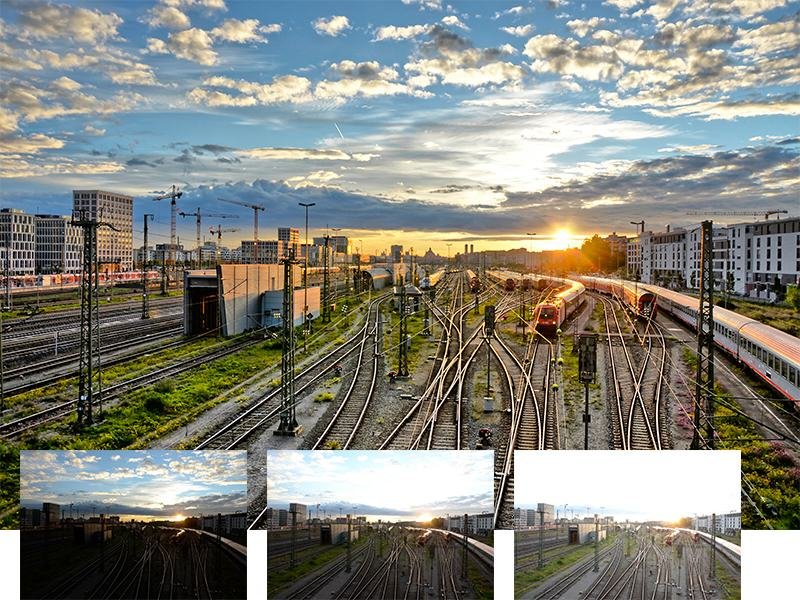 Deghosting with HDR projects 3
HDR photos only work without people in the shot? can be that fast! Now that idea is just about that valid as the theory that the ear this flat … Watch this video to see how the "HDR painter" tool effectively gets rid of ghost images.
One of the most comprehensive HDR apps and plug-ins on the market
The fun begins with the tone mapping and post-production section. It's not overly clear how you progress through these sections initially but it's easy enough to work out. There's a range of tone-mapping presets covering natural results, surreal, architecture, landscape, monochrome and artistic. If you have a hankering for the worst excesses of HDR imagery, here's where you can get your fill. Simply click on a preset to update the processed image, which is quick, so it's easy to see what looks good and what doesn't. If you like a results but there's an issue with it like too much noise, then the post-processing filters come into play and there are no fewer than 81 of these. Of course all the settings for the preset scan bet weaked as well to deliver a finely tuned result. Then simply save the projector export the combined image.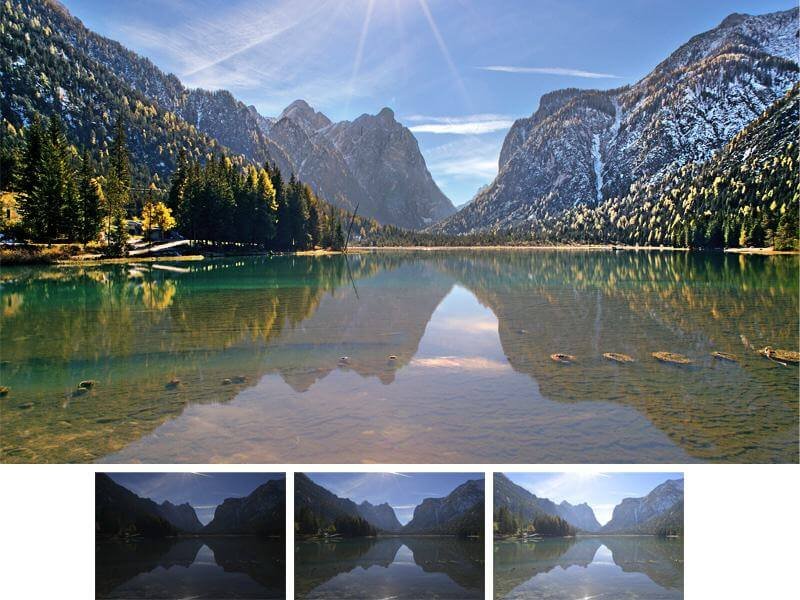 Highlights of HDR PROJECTS 3
Unique: 13 different HDR algorithms
Unique: Each exposure can be individually weighted
Selective exposure and HDR weighting with HDR Painter
Highly precise alignment for crisp exposure series results
Fully automatic high-end ghost image remover– also manually operable in extreme situations
New: more professional pro-league RAW Converter for all RAW formats
New: Now 81 presets for faster professional results
New: Now with 10 tone mapping calculation algorithms for the greatest possible free dom interpreting your images
New:Now with 72 high-end filters for creative looks and print-ready images
New: Area correct or for sensor spots
Multi language Version ( DE/EN/FR)
EUR 289,00 RRP
System Requirements
Windows 8.1/8/7/Vista, 32/64 bit, Dual Core Processor, 2 GB RAM, 2 GB HDD, Screen Resolution 1280 x 1024 Pixels, Graphic Card: DirectX-8-compatible, 128 MB, 32 bit color depth
Mac OS X (10.7 and higher), 64 bit, Intel Processor/G5, 2 GB RAM, 2 GB HDD, Screen Resolution 1280 x 1024 Pixels
More Details
Updates, webinars and much more at www.projects-software.com
About FRANZIS
FRANZIS® is a German Developer for photo-editing software and estimated more then 100 years ago in the hard of Bavaria, Munich.
FRANZIS® offers the perfect, quick and easy solution competence for all hobbyists and professionals in form of books, software, kits and webinars.
With our state of theart, price-winning and multi-language projects Software 100 % made in Germany we are represented with in the whole D/A/CH market.
Interested costumers can purchase our products through floor markets, retailers and distributors, our online stores and other cooperation partners such as foto community's and much more.