High Speed Ethernet – Its Benefits Explained
The Ethernet as an internet protocol has evolved massively since its introduction in the world. All the work in this connection has been done by the IEEE or the Institute of Electrical and Electronics Engineers.
The IEEE does a lot of work in terms of the evolution of technology and its application in the world at large, when it comes to the Ethernet there have been some major landmarks such as:
10-gigabit Ethernet,
40 bit Ethernet,
100-gigabit Ethernet,
High(er) speed Ethernet which is scheduled to touch speeds of 1 terabyte per second.
High-speed Ethernet is just that – an Internet protocol that allows people to connect to the world at large at some amazing data transfer speeds. Such speeds have become important in the recent past because most business organizations are trying to deal with the necessity of crunching through massive levels of data.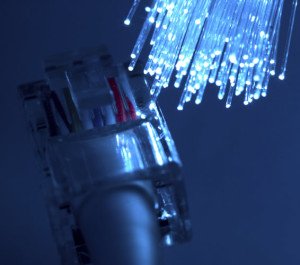 Big Data, as it is being called, has posed challenges of storage, transmission and has put a lot of load on the network as well. It stands to logic therefore that there is quite a bit of work going on in terms of developing standards for high speed Ethernet.
History of the standard
It was the IEEE 802.3 standard that defined all the specifications for high-speed Ethernet that could go up to 100 gigabits per second. In fact, the 803.2ba combined specifications for both 40 gigabits or GB per second and 100 gigabits per second.
This standard was ratified in the year 2010. But today, the world is increasingly asking for even higher speeds when it comes to Ethernet and network managers have to face the challenges associated with migrating to the same.
What drives the demand for high-speed Ethernet?
Among many other factors is the fact that business organizations have to work with some mammoth amounts of data on an everyday basis. High-performance computing and network congestion are just some of the things that the world of business faces on an every day basis.
Dealing with such challenges requires a lot of support in terms of Internet connectivity. This Internet connectivity should be able to handle all the volumes of data that is being transmitted to and from a business organization.
It is only under the aegis of a global organization, that changes to the network and data transmission will be made in a comprehensive manner. For instance, server motherboards should be equipped with the right kind of gigabit interfaces so that they can keep pace with the evolution of Ethernet standards.
What are the changes to be made?
Network managers will be looking at some massive changes being made to both the hardware and software. Some of the aspects that go through a lot of change when high-speed Ethernet or higher speed Ethernet comes into being are:
Cabling, which will need to be changed completely to cater for the higher speeds,
Network monitoring gear,
Security measures which will include all manners of hardware and software security,
Network management systems and
Making changes to the networking infrastructure as well.
Some of the benefits of higher speed Ethernet will include extremely significant enhancements in response time and lowering of latency levels.