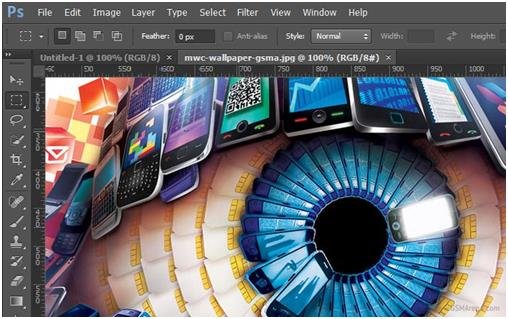 How to create a 3D Animation in Photoshop
Adobe Photoshop is a leading graphic editing application, popular for having number of features and functionalities. Apart from image creation, composition and image editing, this software is capable of creating superior quality 3D animation. Photoshop animation was initially performed through an associated software, called Adobe ImageReady, which was discontinued few years ago. This software was quite identical to Photoshop as per functionality and time-bound creation of animation. Animation specific tools and techniques were integrated into Adobe Photoshop to provide the users with the facility of better workflow for creating both animation and graphics under same application. Recent releases of Photoshop have significantly improved 3D capabilities to animation features.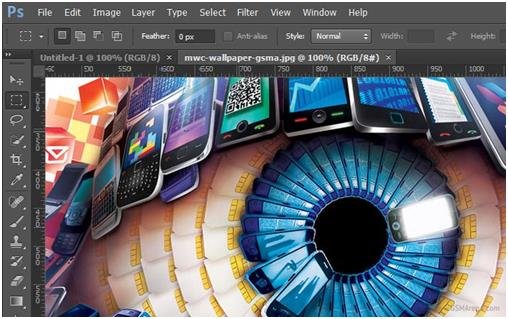 This article depicts the developmental procedure of 3D animation using Adobe Photoshop:
3D model importing
Photoshop allows the users to work with a wide range of 3D contents as follows:
Basic 3D models within the 3D menu of Photoshop
3D models imported from 3D applications and tools
2D layers transformed into 3D
Text and paths converted to 3D by using a new feature called Repoussé
In order to import a 3D model of LCD TV into 3DS format, one should follow the steps below:
Create a document in Photoshop with the size of 500×500 pixels.
Create a backfround gradient.
From 3D File select 3D>New layer and navigate to the file named 15home-cinema.3DS. Finally click Open.
Creation of core animation
After the import of 3D model is done, you have to create animation for the model. The 3D model should be displayed in this animation with a rotation in 3D space. The first step is to display it in a wireframe and then transforming it to completely shaded model by using Cross Section feature of 3D panel.
The Cross Section Feature: This allows you to either hide or display the parts of the model and animating it in slicing plane. In order to create a Photoshop animation, you have to open the Animation panel. Next, select the Arrow beside the listing of 3D model layer and extend the layer properties for creating an animation. There is a time code at the top right of Animation panel, which you can use to set the speed of the animation with respect to frames per second (fps). Ensure that Current time Indicator is properly placed at the start of time line.
Rotating the 3D object: To serve this purpose, select 3D Rotate tool from Tools panel. There are three different ways to rotate the object in the way you want. You should also have compatible graphics card with Open GL support that is capable of working with 3D tool. While using the Cross Section feature, you have to set cross section properties, like plane opacity, offset value, Z-axis and others in order to make the animation gradually appear.
Creation of wireframe animation
After successfully creating the core animation part for 3D LCD model, you have to create a wireframe animation that precedes the fully shaded model. In this process, the layer is copied from original 3D model and has similar keyframes. You should deselect and remove the Time-Vary stop watch next to the Opacity property in the Animation timeline. You must also set the opacity of the wireframe to indicate the starting frame and fade out frame. After you are done with creating wireframe animation, set the Work Area to define the start and end of the animation.
Exporting the animation
Prior to exporting the 3D animation to 3D video format, you should set the quality of the model to ensure superior quality of the output video. The quality setting in the Render Settings of 3D panel is set to Interactive Draft for facilitating smooth working with the animations.
Rendering the animation
Photoshop provides with an opportunity to render the video, exporting it to different formats and setting the sequence of both video and images. You have to properly select the location, range and file options for rendering an animation.
About Author: Marko Jergic is the founder and Managing Director of Enliten IT, software training and a consulting company that provides organisations of all sizes with tailored training solutions on Microsoft and Adobe technologies. He loves writing articles related to photoshop training.