What makes a blog successful? People may give various answers for this question but the reality lies in the fact that content is the most important criteria on which a blog's success depends. Content should be of very fine quality as Google adores high quality content and hence, ranks post depending on the same.  The most reliable way to generate traffic on your blog is quality of content surely.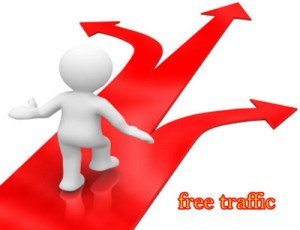 It takes time for Google to do it. In general it takes a couple of days to grade any new blog post and hence, it can be concluded that the time waiting for Google to rank your page is certainly wasted doing nothing at all.
This post aims at providing a glance to guide you to drive targeted traffic for free after publishing the new blog post. These points can drive traffic to any kind of blogs even if they are completely new. Let's discover the ways to drive free traffic:
1. Blog Commenting is necessary for Free Targeted Traffic
It is a great way to generate targeted traffic to your blog site and that to at no cost. It is significant in building relationship with big blogs of your niche. The association is very important especially when you want to force readers from big blogs to your particular blog. It should be made sure that it is done in the right way.
Discover then decide on 5-8 big blogs of your niche
Subscribe to blogs that you choose. Make sure that you get an email when new post releases.
Try and comment initially i.e. in 1st three comments.
2. Find Forums of your niche for Free Targeted Traffic
Similar to commenting on big blogs, one may also post on big and famous forums that deal in your blog niche. It always helps.
3. One of the best ways include Google Alerts
This is a trick used by affiliate marketers. It works by setting up an alert which lets you get acquainted with the most recent content about your keyword that has been published on web. Google allows one to set up alerts depending on the keyword that they are searching for.
4. Influential Tool to get Targeted Traffic for free – Broadcast Channel.
This is a common tool used by big bloggers. The secret lies in the announcement channel of the BIG BLOGS.
Announcement channel assists in generating free targeted traffic from both web 2.0s and social bookmarking sites. It makes sure that Google knows that our content is important so that our blog post is indexed faster. It can also be referred to as Social Strength and one may build an announcement channel of their own by:
Building at least eight web 2.0s which comprise of Blogger, Bloggers and Word Press.
Then setting up a Social Bookmarking site account.
Publish posts on it with a short description of each on every web 2.0. Do not forget to bookmark it.
These are few simple yet very powerful methods of driving free targeted traffic on one's blog. If you enjoyed this article, please consider sharing it!